Pa. lawmakers, Wolf administration poised for fight over jobless program funding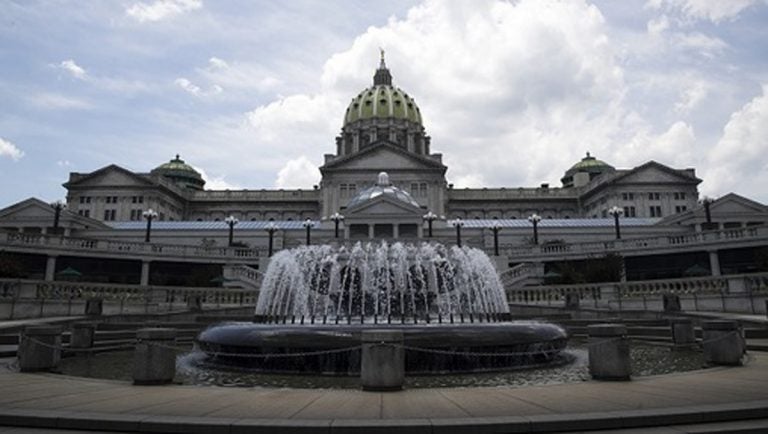 With the state budget wrapped up, Pennsylvania lawmakers can turn their attention to a few fast-approaching deadlines — including the renewal of funding for unemployment compensation.
With two months until stopgap funding runs out and potentially casts the program for jobless workers into financial turmoil, House Republicans and the Democratic Wolf administration appear to be at loggerheads.
State Rep. Rob Kauffman, the GOP chair of the House Labor and Industry Committee, has drafted a plan to wean the system off state money.
But it would give the system only $75 million over three years.
The Wolf administration has asked for almost three times that.
Kauffman said Labor and Industry Committee Republicans aren't convinced that's a good idea.
"We have a fiduciary responsibility to make sure monies are not being thrown away," he said. "Many of us don't have confidence in the department to manage the monies that we're giving them."
Last year, lawmakers didn't reauthorize a funding stream for the state unemployment compensation program because they were concerned funds in the department were being mismanaged.
Since then, nearly state 500 workers have been laid off, and a subsequent audit did find accounting and management issues in the program. Stopgap funding was authorized, and some — but not all — workers were brought back.
Leaders of SEIU Local 668, the union representing many of the laid-off workers, have said the program's current staffing level isn't sufficient.
The Wolf administration doesn't support phasing out state funding at all. Operating the unemployment compensation system on only federal dollars has been insufficient in the past, said Wolf spokesman JJ Abbott.
"If we were to maintain our current operations and staffing levels, we project a budget deficit of $28.5 million in 2018. The budget deficit would continue to increase each year to $38.5 million in 2020," he said.
Kauffman said he's still aiming to have a funding extension authorized by the end of the year, but he noted the process is further behind than he'd like it to be — something he blames on a lack of candor from the administration about monetary needs and promised improvements to the unemployment compensation system.
The Department of Labor and Industry has been providing monthly reports to the four committee chairs on the status of the unemployment compensation system since May, Abbott said.
And it "responds to any inquiries," he said.