Pa. House cobbles together new budget plan, light on recurring dollars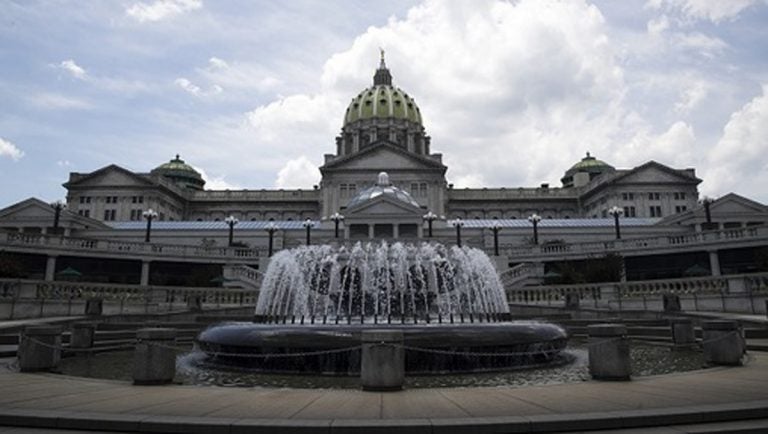 After negotiations briefly stalled Tuesday, the House is on the verge of passing a GOP-authored plan to balance a $2.2 billion dollar gap in the state budget.
The House proposal hasn't been to a vote yet, but members indicate it's likely to pass — even without approval from Democrats and a handful of southeast Republican holdouts.
Moderate Republican Kate Harper, of Montgomery County, is considering being one of those holdouts.
About $630 million of the plan comes from special state fund transfers. A lot of it comes from transportation and environmental funds, and Harper said she's not okay with that.
"We dedicated those monies because we couldn't trust ourselves to pay for those things — which I find very important, and my constituents find very important," she said.
The proposal wouldn't raise any taxes.
But Gene DiGirolamo of Bucks County, another moderate Republican who supports a severance tax on natural gas, said it doesn't raise nearly enough recurring dollars.
"I kind of wonder if this budget is balanced just with this–I kind of think not," he said. "I kind of think they've got to come back and do something for recurring revenue at some point in time, but it's not clear what that's going to be."
The rest of the money comes from selling a portion of the state Tobacco Settlement Fund, raiding general state funds that have lapsed, and gambling and liquor expansions.
That appears to raise a few hundred million dollars in recurring revenue.
The Independent Fiscal Office said this year's baseline deficit is around $750 million — and if the legislature doesn't come up with about that much in recurring funds, it will likely just carry over into next year, give or take some fluctuation in expected state income.