Pa. Health Dept. faults senior care facility in death of former Trump adviser's father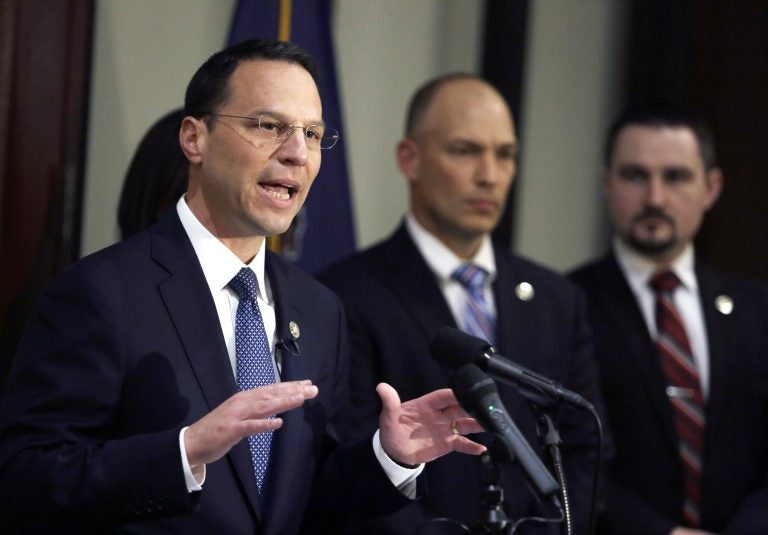 A Pennsylvania Health Department report concludes administrators failed in their essential duties at a Philadelphia senior care facility where the father of President Donald Trump's former national security adviser died in April.
Herbert R. McMaster Sr.'s fatal fall April 12 was his fifth during a four-day stay at Cathedral Village, according to the 141-page report. Staff failed to complete required neurological checks, develop a fall prevention plan or attempt to resuscitate McMaster, it said.
The Pennsylvania attorney general's office charged a temporary nurse at the facility with involuntary manslaughter last month.
The nurse, Christann Shyvin Gainey, 30, failed to conduct eight required neurological exams after McMaster fell at the senior care facility, prosecutors said. Cathedral Village mandates that patients who hit their head must be examined every 15 minutes for the first hour following the fall, and then every hour for the next three hours.
McMaster died about eight hours after hitting his head, and the medical examiner ruled his death was the result of "blunt impact head trauma."
Gainey was also charged with neglect and records tampering, as she allegedly falsified documents to make it appear that she had completed the necessary exams.
Gainey was not a Cathedral Village employee, and she was "removed from the community" immediately after McMaster's death, said representatives from Cathedral Village.
A spokeswoman for Cathedral Village says the facility immediately implemented a corrective plan.
A lawyer for the McMaster family says they are looking for answers and to prevent something similar from happening to another family.
—
The Associated Press contributed to this report.
WHYY is your source for fact-based, in-depth journalism and information. As a nonprofit organization, we rely on financial support from readers like you. Please give today.