Pa. ends 'prison gerrymandering' with closely divided committee vote
The commission redrawing Pa.'s House and Senate maps has voted to stop counting state prisoners as residents of the districts where they're incarcerated.
Listen
7:50
The commission in charge of redrawing Pennsylvania's House and Senate maps has voted 3-2 to make a major change to the redistricting process: It will no longer count many state prisoners as residents of the districts where they're incarcerated, but rather as residents of the districts where they originally lived.
That means the new maps the commission is charged with drawing — which will be used in state legislative elections for the next decade — will shift tens of thousands of people out of less populous, rural districts that house prisons, and largely into the cities that overwhelmingly feed Pennsylvania's incarcerated population.
"It's just power back to the poor communities that those people, most of those people, are from," said Carol Kuniholm, who heads the redistricting reform group Fair Districts PA and has spent years advocating for this change.
About 40,000 people are currently incarcerated in state prisons. That's an enormous increase from the 8,000 or so people the system housed in 1980 — and one that comes with political ramifications. A recent Villanova University Study found that if prisoners were counted in their home districts during legislative map-drawing, the average Black Pennsylvanian would gain 353 new voters in their district, the average white person would lose 59, four districts would become legally too small, and four would become too big.
The change won't radically alter the final map, Kuniholm noted. But it will make a difference. Less populous rural areas claiming prisoners as population "certainly amplified their voice…by a significant amount," she said. "And there was a significant dilution of voices" in places with higher concentrations of poor residents, and residents of color.
"Prison gerrymandering," as redistricting and prison reformers call the phenomenon, has been an intensely partisan debate in Pennsylvania, and around the country, for years.
The Republicans that control Pennsylvania's House and Senate have argued for years that it's inappropriate to count prisoners in places where they aren't physically located.
Democrats in the GOP-controlled state legislature have repeatedly introduced bills to change apportionment methods for prisoners, but legislative leaders have always rebuffed them.
That dynamic persisted on the five-member redistricting commission, with the two Democratic members, Sen. Jay Costa, and Rep. Joanna McClinton, staunchly in favor of counting prisoners in their home districts, and the Republicans, Sen. Kim Ward and Rep. Kerry Benninghoff, committed to the status quo.
It fell to the committee's court-appointed tiebreaker, longtime University of Pittsburgh law professor Mark Nordenberg, to make the decision. He noted that this is a big change in a redistricting process already marred by late census data, and the logistics will be time consuming and tricky. But ultimately, he voted for change.
"I don't think this is an ideal resolution. I don't think this is an ideal step forward. But I don't think we can wait another ten years," he said.
'Open mind'
Explaining his decision, Nordenberg noted that he entered into debate with several concerns in mind.
Namely, he worried that it might not be appropriate for a temporary redistricting commission to make such a sweeping change; he didn't know if it was feasible to do it so quickly, and with imperfect data on state prisoners' origins from the Pennsylvania Department of Corrections. He also wondered if Pennsylvania would be out of step with other states, only eleven of which adjust their census data to place prisoners in their home districts.
But eventually, he said all those concerns were wiped away. The reapportionment commission's legal counsel, former commonwealth court judge Robert Byer, advised the members that they do have full authority to change how prisoners are counted, that the legislature doesn't have to agree, and that neither approach runs afoul of the federal or state constitution.
Nordenberg said upon further examining reapportionment rules in Pennsylvania and other states, he became confident that the commonwealth clearly allows this change, even though it's uncommon nationwide.
The Democratic lawmakers pushing the change also adjusted their resolution during the deliberation process, which assuaged Nordenberg's worries about data quality. The final rule still counts people as residents of their prison if DOC doesn't have any record of a previous Pennsylvania address, or evidence that a person was homeless and stayed in a general area of the commonwealth. It also counts people with life sentences as residents of their prison.
Incarcerated people who weren't Pennsylvania residents before they ended up in state prison won't be counted toward any state district.
Nordenberg says ultimately, his decision rested on fundamental questions of equity in proportional representation.
"When a system holds and counts a person in one place but forces him or her to vote in another, it does create a basic issue of fairness," he said.
"It distorts the reapportionment process by giving certain classes of voters — in this case, voters living in districts with state correctional institutions — votes that carry more weight than the votes cast in districts that do not include such institutions."
Nordenberg repeatedly told his fellow committee members that he made his decision with an open mind, saying "for the past three months, I didn't think I'd be where I was today." He also expressed regret that "our first substantive decision is going to leave two commissioners feeling they won, and two commissioners feeling they lost."
Break the law, lose your rights
Ward and Benninghoff, the two Republicans on the commission, expressed unequivocal dissatisfaction with the final decision. They offered a range of arguments against changing reapportionment rules throughout the committee's Tuesday debate.
Both said the legislature should be given a role in this significant decision. They also noted that the redistricting process is already behind schedule thanks to pandemic-induced delays in census data, and that the Penn State Data Center, which assists with redistricting, estimated the prison adjustments will add several weeks to the process.
And they argued repeatedly that it's inconsistent for the state to adjust how it counts prisoners without changing its methods for other people who live in congregate settings away from home, like college students.
McClinton and Costa countered that prisoners aren't away from their homes by choice, and that they can't participate in the communities that house their prisons. To that, Ward said she believed prisoners forfeit certain rights of representation.
"When you break the law, you lose some of your rights, and that may include where you're going to be living," she said, adding, "I know that makes me sound hard and mean, but I'm not."
Ward introduced two additional resolutions as the session ended in an attempt at giving Republicans options to roll back the decision.
One stipulates that the State Data Center submit two data sets to lawmakers: one that complies with the new prisoner guidelines, and one that uses the original redistricting rules, in case the commission reconsiders its decision. Nordenberg supported that rule, and it passed.
He tabled a decision on Ward's subsequent proposal, which would have counted prisoners as residents of their correctional institution if they're subject to a sentence of ten years or more. It remains pending.
Along with Fair Districts, a wide range of good government and redistricting reform groups praised the commission's decision.
Monica Banks, an organizer for anti-mass incarceration coalition Free the Ballot, said the old redistricting rules "disproportionately impacted communities of color and stole their political power while falsely inflating districts that just happened to have a prison within their boundaries," and said its members are "overjoyed that political power will be returning to our communities where it belongs."
The Amistad Law Project, a member group of that coalition, said in a statement that it "applaud[s] the brave decision of the Legislative Reapportionment Commission to end this racist, classist and unconstitutional practice."
Khalif Ali, who directs Pennsylvania's chapter of government accountability nonprofit Common Cause, called the change "is an important step toward fully representative legislative districts in Pennsylvania" that has been "a long time coming."
This is just the first of many decisions the five-member legislative redistricting panel will make regarding Pennsylvania's House and Senate districts.
Congressional maps are drawn in a separate process, wherein the GOP-controlled legislature draws and votes to approve a map, and Democratic Gov. Tom Wolf either approves or vetoes it. Tuesday's decision does not affect how votes are apportioned in congressional districts.
The final maps that come out of either process can be appealed to the state Supreme Court, which is currently controlled by Democrats.

WHYY is one of over 20 news organizations producing Broke in Philly, a collaborative reporting project on solutions to poverty and the city's push towards economic justice. Follow us at @BrokeInPhilly.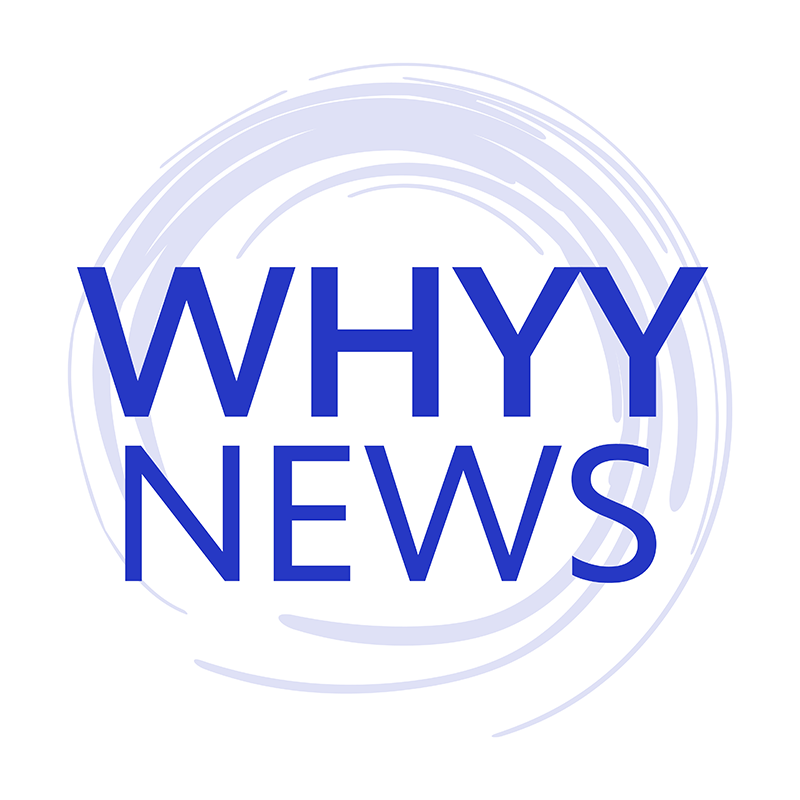 Get daily updates from WHYY News!
WHYY is your source for fact-based, in-depth journalism and information. As a nonprofit organization, we rely on financial support from readers like you. Please give today.