Pa. candidates will devote unused millions in campaign contributions to transition costs, building clout
Listen
1:57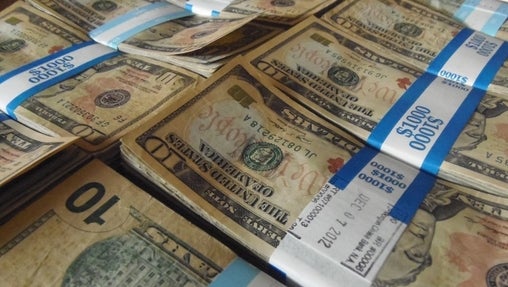 Every year, politicians raise hundreds of millions of dollars to finance their campaigns. But insiders know that the money is used for far more than competing in elections.
Many veteran politicians are constantly raising money, and while it may be deposited in their campaign accounts, it's used in a variety of ways to build power and influence.
Candidates for Pennsylvania's gubernatorial, U.S. Senate and congressional contests raised $85 million from supporters in this year's midterm election, according to the latest filings.
Of that, there's $12.3 million in campaign contributions leftover in candidates' coffers from this year's federal races in Pennsylvania, and $5 million from the race for governor.
So what is happening to this money now that the elections have ended?
Transition expenses
Win or lose, campaigns may have significant post-election expenses.
For instance, candidates may have loans to pay back or may need to spend money to transition out of their campaigns, often retaining paid staffers to handle those processes.
"[Unused campaign money] can also be used to pay for things like 'thank you' events for volunteers. It can be used to pay for inauguration activities if you have that, or it can also be used in some cases for transportation or training for your new office that you're seeking," said Aubrey Montgomery, president of Rittenhouse Political Partners, a Philadelphia-based political fundraising firm.
Candidates aren't legally allowed to pocket leftover contributions or use the money for anything unrelated to their campaign or being an elected official, but the money can be donated to charity or returned to donors.
If a candidate for a federal office solicits general election contributions, but fails to advance past their primary, those donations must be returned to donors.
Building clout
More commonly, leftover campaign money is kept in the candidate's campaign fund — either to help themselves in future election cycles or to help elect other candidates with similar interests. This can further the political influence of the spender and help build political clout.
Many experienced politicians raise money year-round, whether they're facing a competitive election or not.
"I did use the money to spend on other candidates, mostly candidates for Pennsylvania Legislature, because I wanted to turn the Legislature blue if I could," said Ed Rendell, governor of Pennsylvania from 2003 to 2011.
Rendell says he'd use his war chest to bolster his support nationally as well.
"I would also give money to Democratic candidates for governor who I liked, which doesn't have the same direct political benefit, but it does in the sense that it made me more of a leader among Democratic governors and gave me leverage that I could use to participate and advocate on the national scene," he said. "It really helped me get elected president of the National Governors Association."
Candidates in the Philadelphia area tend to raise more money than those in the rest of the state, and that money can be used to influence less-expensive elections in other parts of Pennsylvania.
Former Pa. State Senator Vincent Fumo, a Philadelphia Democrat, says this was a tactic he often deployed during his three-decade tenure in Harrisburg.
"I always say 'follow the money.' When you get into someone running for the first time from an area where you usually don't raise a lot of money, they're going to need help," said Fumo. "And if you can help them, then you develop a hopeful spirit of loyalty so you can work together. And Philadelphia always has a need for more help in Harrisburg, so the more people you can elect who will help you back, the better it is for the city and the region."
Fumo says that politicians donating funds to influence other races plays a large role in shaping U.S. politics.
"Money is power," he says. "You just can't escape it. It would be an ideal and a wonderful thing if somebody could figure out how to get money out of politics, but every time someone comes up with a reform, somebody finds a way to get around it."
In 2009, Fumo was found guilty in a federal corruption trial that included 137 counts of mail fraud, wire fraud, conspiracy, obstruction of justice, and filing a false tax return. He was released from prison in 2013.
Political action committees
In addition to the direct contributions that candidates received this cycle, $23.5 million was spent by outside political action committees in Pa.'s congressional elections and $6.5 million was spent in the governor's race.
Because some PACs exist to support a variety of candidates across the country, they can't be categorized as having leftover money specifically for Pennsylvania races.
Political Action Committees face fewer guidelines about leftover money than campaigns. One key rule that continues beyond election day is that independent expenditure PACs can't directly contribute to candidates. In some cases, PACs have returned large sums of unused cash to donors.
WHYY is your source for fact-based, in-depth journalism and information. As a nonprofit organization, we rely on financial support from readers like you. Please give today.