Pa. auditor general says Chester Upland school district in 'chaos'
When the district moved its administrative offices five years ago, it lost many of the school records. Those it retained were incomplete or disorganized.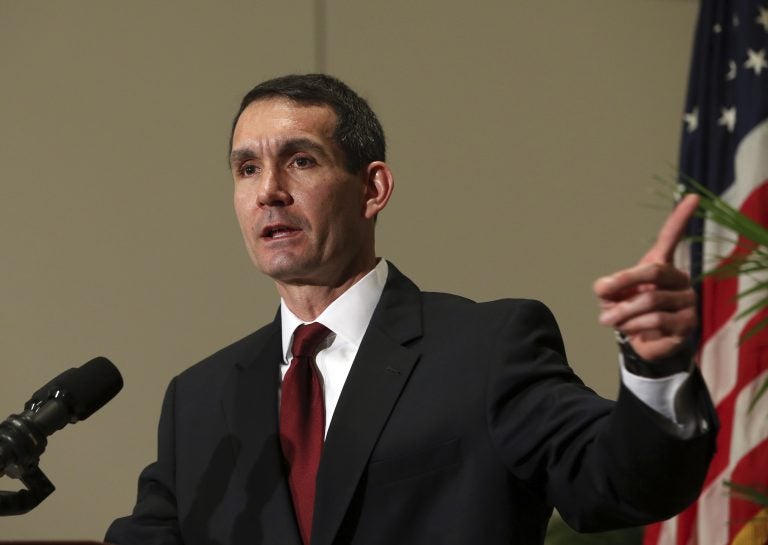 The Chester Upland School District is in such "administrative chaos" that Pennsylvania's auditor general said his office has been unable to complete an assessment.
When Chester Upland moved its administrative offices five years ago, it lost many of the district records. Those it retained were incomplete or disorganized.
Without appropriate evidence, Auditor General Eugene DePasquale said he could not complete his audit of financial stability, school safety, transportation operations and whether the district is making progress on recommendations from previous audits.
Other factors DePasquale cited included high turnover in senior management and that district officials did not respond to many of the auditors' inquiries.
It is rare to find a school district in such disarray, he said.
"It's the first time since I've been auditor general that a school district, or any entity, was so bad in record keeping we actually couldn't even complete the audit," he said. "So when they moved from one building to another, they basically lost all the records, and that's completely unacceptable."
Many of the violations occurred prior to the current administration, which is working to resolve the infractions, according to a district statement.
"We are working to correct policy violations, as well as catalog district data. The current administration has been in place for a short time, and we strongly believe that stability and systemic organization is key to guiding Chester Upland toward success," it said.
While the financial records weren't complete, they did show during the 2013-2016 school years, the district's debt doubled from $79.4 million to $163.4 million.
The general fund fell from a surplus of $4.8 million to a negative balance of $5.9 million.
The only concrete finding was the district failed to ensure bus drivers met all employment requirements.
Poor result after poor result
Chester Upland has operated under three state-appointed receivers since 2012, when the Delaware County Court of Common Pleas ordered the district into receivership.
"First of all, how the Pennsylvania Department of Education and the state oversight and the receiver are operating that district has to be completely changed," DePasquale said.
The disarray leaves doubts about whether students are getting the education they need and deserve, he said.
"We've seen poor result after poor result in the Chester Upland School District," DePasquale said. "So the state takeover process has not been a way to fix that. Something else is going to be needed."
DePasquale would like to see the district return to local control.
"No. 2, I do believe that some sort of summit is needed between Pennsylvania Department of Education, the local district, also parents and some of the teachers," he said. "I'm more than happy to be a part of that myself. This is now the second straight time for me and third straight audit we've shown complete despair in that school district."
WHYY is your source for fact-based, in-depth journalism and information. As a nonprofit organization, we rely on financial support from readers like you. Please give today.