Outraged by abuse at women's prison, Democratic senators call for creation of public advocate
This story originally appeared on NJ Spotlight.
New Jersey needs a new public advocate to help protect inmates and people in other state-run facilities, three lawmakers said, arguing more oversight is needed after last month's assault on inmates at the women's prison and the apparent failure of the state to reach a settlement with federal authorities over problems at the facility.
The state had a public advocate , but the office fell victim to politics and was last active more than a decade ago. The three top Democratic state senators, all critical of the leadership of New Jersey's prisons, plan to create a new advocate. The position would be more limited in its scope of authority but also independent of the whims of governors who may not like the work the office undertakes.
Senate Majority Leader Loretta Weinberg (D-Bergen) and Sens. Linda Greenstein (D-Mercer) and Nellie Pou (D-Passaic) said they plan to introduce legislation soon creating an independent public advocate with investigative and legal powers over incidents in state and county correctional facilities, veterans homes, psychiatric hospitals, developmental centers and community-based programs and under state guardianship. They are also calling for the establishment of community advisory boards to provide oversight of each institution and hold quarterly public meetings with administrators to discuss issues and complaints.
Spurred by lack of DOJ settlement
Last week's announcement came a day after the senators learned the state Department of Corrections did not reach a settlement with the U.S. Department of Justice over a scathing report issued last spring about conditions at the Edna Mahan Correctional Facility for Women, the lawmakers said. Corrections Commissioner Marcus Hicks told a Senate committee last September that there was a tentative agreement. A DOJ spokeswoman declined to comment on the matter.
Had the sides reached a consent agreement, federal monitors most likely would have been inside Mahan and could potentially have averted the assaults in January  that left one female inmate with a fractured eye socket and another with a concussion, the senators said. Three corrections officers have been charged in connection with the assault that continues to be the subject of investigations by the state attorney general's office and an outside lawyer brought in by Gov. Phil Murphy.
"The assaults on women inmates on January 11 came nine months after the Justice Department found that abuses by corrections officers violated the civil rights of inmates, and five months after Corrections Commissioner Marcus Hicks said the administration was reviewing a proposed agreement," Weinberg said. "If federal monitors were assigned to Edna Mahan, the 32 corrections officers who are now suspended would have had to think hard before deciding to don riot gear, brutally assault women inmates or brazenly try to cover it up."
She added that a "truly independent public advocate" is needed to provide oversight and advocacy for those in institutions because their administrators often try to prevent the public disclosure of abuse or other problems.
DOJ documents sex abuse, other problems
The DOJ report was the result of an investigation that began in April 2018. It found systemic problems at Mahan that allow sexual abuse to occur undetected and undeterred and that discourage prisoners from reporting abuse. At least eight correctional police officers at the Hunterdon County facility have been charged with sexual assault or misconduct since 2015.
During a September hearing before the Senate Budget and Appropriations Committee, Hicks said he expected the settlement agreement with the DOJ to be finalized soon and that federal officials had acknowledged steps the DOC had taken to improve the climate at Mahan, which held about 400 inmates as of last month. Hicks said the department had taken a number of steps to make the facility safer and had changed the "toxic culture" there.
Weinberg called Hicks' statements about changes at Mahan "fiction" several times during a news conference last week as she, Greenstein and a number of advocates called for reforms, including the replacement of Hicks and a federal takeover of the women's prison.
The entire Senate Democratic delegation, as well as some Republicans, have called for Hicks to be replaced. One Republican Assemblywoman is preparing legislation calling for his impeachment.
"Commissioner Hicks led us to believe that the Justice Department's proposed settlement with 'very specific recommendations' was being reviewed by counsel and that an agreement was imminent," Greenstein said. "Six months later, the fact that there is still no agreement makes it clear that protecting vulnerable women locked in prison from physical and sexual abuse is not a priority for this administration."
Call for DOJ's details
Pou called on the DOC to immediately release the DOJ's recommendations to the Legislature and the public, as well as all correspondence between the two agencies related to the proposed settlement.
"The Legislature and the people have a right to know what the Justice Department recommended and why women inmates at Edna Mahan have been allowed to continue to fear for their physical safety for months while this Corrections Department finds excuses not to implement reforms that could protect them," Pou said. "The coverup has gone on long enough at all levels."
If an advocate were already in place, it is unlikely that the tentative settlement would still be a secret, Pou said.
The senators are proposing that the independent advocate have broad investigatory powers, the ability to enter institutions at any time and meet with staff, inmates and residents and the ability to file lawsuits if corrective actions are not undertaken. They are working with the nonpartisan Office of Legislative Services to determine the best option to provide a bipartisan reporting structure and independence for the new agency, similar to the state auditor or the State Commission of Investigation.
They do not want to create an advocate like the former Department of the Public Advocate, which was created as a cabinet-level agency reporting to the governor in 1974. Gov. Christie Whitman abolished the office in 1994. While he was governor, Sen. Richard Codey (D-Essex) signed a law recreating the agency in 2005, only to have Gov. Chris Christie eliminate it again five years later. During its existence, the public advocate worked to improve conditions at the state's psychiatric hospitals and enforce standards in nursing homes.
Independence deemed essential
"One thing we've learned from past experience is that the public advocate cannot report to the governor or another Cabinet official," Weinberg said. "The new agency must be truly independent to be effective — and to survive."
A new, independent advocate would watch out for the needs of all those in state institutions, not just in prisons. And having community boards in place, as well, might have helped mitigate the spread of COVID-19 in state facilities last spring.
"We need boards that include advocates, experts, family members, former inmates or residents, union or staff representatives and community leaders who know what is happening in these institutions and would hold regularly scheduled public meetings with administrators to discuss issues and complaints," said Greenstein. "If we had such a board at the Paramus Veterans Home, we would have known about the pandemic sweeping through the facility much sooner."
To date, 155 residents of the state's three veterans homes have died of COVID-19, with more than half those deaths at the Paramus site, according to the state. The facility was so overwhelmed in April that the National Guard was sent in to help quell the outbreak. An investigation into what happened is ongoing.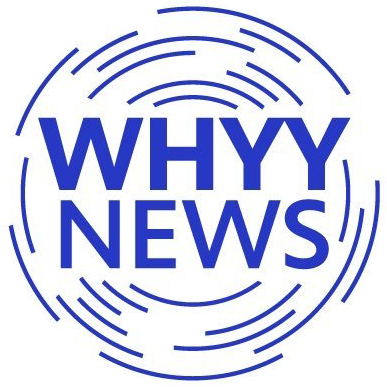 Get daily updates from WHYY News!
WHYY is your source for fact-based, in-depth journalism and information. As a nonprofit organization, we rely on financial support from readers like you. Please give today.