Gov. Murphy slams Orsted for ditching offshore wind, company says it was just business
The Danish company says inflation, supply chain issues, and rising interest rates gave them no choice but to pull out of Ocean Wind 1 and 2.
Striking a blow to federal and state clean energy goals, Danish company Orsted ditched its two planned offshore wind projects along the South Jersey coast late Tuesday. The company said inflation, rising interest rates, and global supply chain issues left them no choice.
"We are extremely disappointed to have to take this decision, particularly because New Jersey is poised to be a U.S. and global hub for offshore wind energy," said David Hardy, Group EVP and CEO Americas at Orsted.
The company's stocks dropped 26% after announcing a $4 billion loss in an earnings call Wednesday.
The two projects, Ocean Wind 1 and 2, would have been constructed about 15 miles off Atlantic City, providing more than 2200 megawatts of electricity toward the state's goal of 100% clean energy by 2050.
On hearing the news, New Jersey Governor Phil Murphy called the decision "outrageous" and questioned Orsted's competence.
"As recently as several weeks ago, the company made public statements regarding the viability and progress of the Ocean Wind 1 project," Murphy said in a statement.
Orsted had agreed to pay the state $300 million if it failed to complete the projects, and Murphy said he'll make sure the company pays.
"I remain committed to ensuring that New Jersey becomes a global leader in offshore wind — which is critical to our economic, environmental, and clean energy future."
In June, New Jersey lawmakers passed a bill granting an exception to Orsted, allowing it to keep tax breaks that it had promised to give back to ratepayers to compensate for the associated increased cost of electricity.
In a call with investors Wednesday, Orsted CEO Mads Nipper responded to Murphy's criticism by praising New Jersey's support for the project.
"So it makes us feel even worse about the decision," Nipper said. "But it is from an investor and from a capital discipline point of view, the right decision."
The Biden Administration has made offshore wind a key component in tackling climate change, with a goal of 30 gigawatts of offshore wind energy by 2030.
In July, federal regulators approved construction to start on Orsted's Ocean Wind 1, saying it would create 3,000 jobs and help the Biden administration reach its goal of 30 gigawatts of offshore wind energy by 2030.
A White House spokesperson said despite the loss of Ocean Wind 1 and 2, momentum for offshore wind expansion remains.
"In just the last week, New York made the nation's largest investment to date in offshore wind, the Department of the Interior approved the nation's largest planned offshore wind farm in Virginia, and the Bureau of Ocean Energy Management announced new offshore wind lease areas in the Gulf of Mexico," said assistant White House press secretary Michael Kikukawa.
The company says it will continue to hold the lease on Ocean Wind 1 and 2, and has not scrapped the Revolution wind farm off the coast of Rhode Island, or South Fork Wind in New York.
Offshore wind has run into more than just economic headwinds along the Jersey Shore.
The fishing industry worries about its catch, and some residents say offshore wind will raise electricity rates and hurt tourism. The project faced a number of lawsuits, including one claiming the administration bypassed federal environmental laws by granting permits for construction.
Cape May County officials claimed Wednesday their opposition helped kill the project.
"There could be no doubt that what Cape May County did over the course of the last two-and-a-half years to bring opposition to this project played a role in their decision to walk away," said Michael Donohue, an attorney who represents the county in its lawsuit to block the project. He added that the only "green" involved in the project was money.
Officials said they agreed with moving away from fossil fuels, but the proposed project was not good for their economy, the environment, or marine life, despite there being no evidence that offshore wind development impacts marine life such as whales.
"It was mainly about protecting our way of life and not allowing anybody that's not from here to come here and tell us how we should be living," New Jersey Assemblyman Antwan McClellan said. "There's a lot of clean energy out there. There's records that show there's other ways to do that and not telling us what we should do."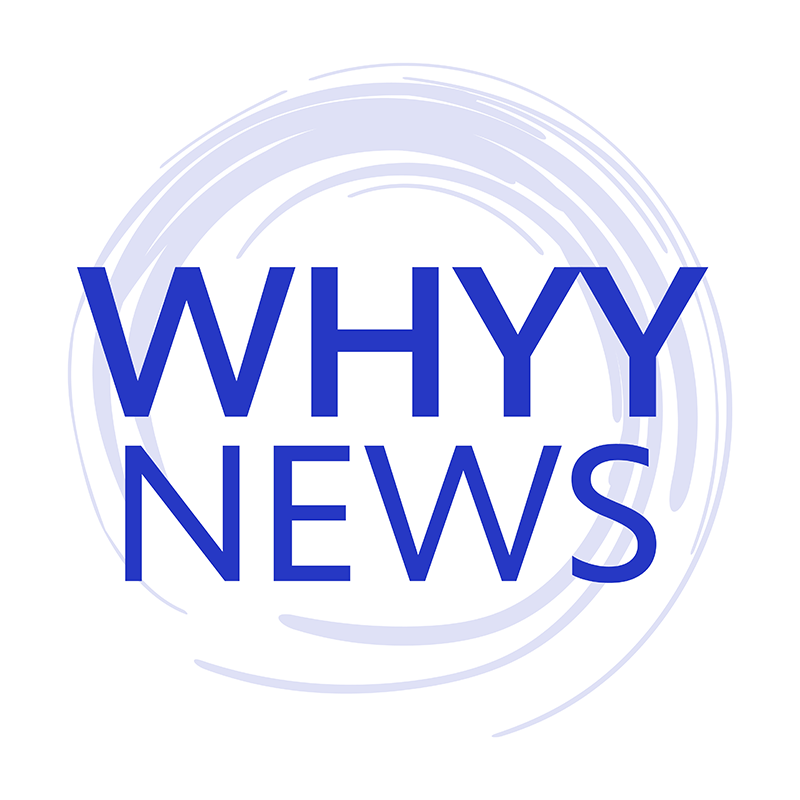 Get daily updates from WHYY News!
WHYY is your source for fact-based, in-depth journalism and information. As a nonprofit organization, we rely on financial support from readers like you. Please give today.