Organizers intend to host dramatic Shore Christmas light show in 2018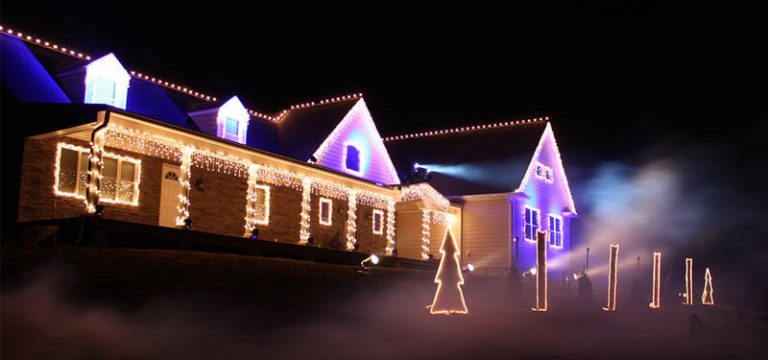 The producers of a light show featuring dazzling lights dancing to music and pyrotechnics on a residential property in a Monmouth County neighborhood say they intend to host it in 2018 after canceling the display for this holiday season.
The wild "Christmas Light Show" in Wall Township grew in attendance yearly, entertaining thousands of families.
In recent years, the show featured more than 1,000 individual strands of light, tens of thousands of bulbs, pyrotechnic effects, a 3D projection effect, concert lighting, color changing lights, and robotic effects synchronized to Christmas music.
But due to "logistical and municipal issues," the organizers cite in a statement, the show didn't happen in 2017.
"We have searched tirelessly to find an alternate location which preserves the spirit of the show and works both financially and logistically for the crew and families involved," the statement continues. "It pains us to share this information, but the circumstances are out of our control. We truly appreciate the unconditional support, love, and dedication you have shown us over the past 11 years."
The organizers say they are "working tirelessly to develop a manageable solution to the logistical and municipal issues" with the intention to produce the 2018 show.
The Woolley Road house is still adorned with lights "to provide cheer and happiness to all those who view them," according to the organizers.
The organizers ask that the community support Rally Cap Sports, the charity that benefits from the event's yearly proceeds. In recent years, more than $10,000 was raised annually.