On 'Radio Times': Young immigrants who are used to DACA may face a difficult change
Listen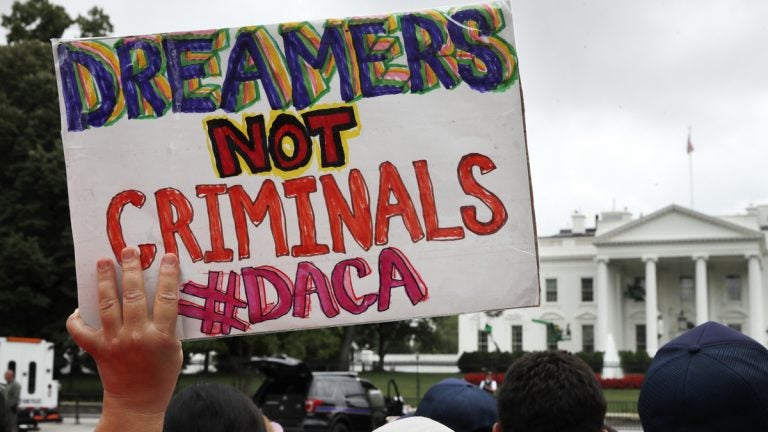 President Trump is expected to announce a decision on whether or not he will continue the five-year-old Deferred Action for Childhood Arrivals program that protects undocumented immigrants who came to the U.S. as children.
It is rumored that he will discontinue the program in order to make good on his "tough on immigration" rhetoric that helped propel him to the presidency.
On Wednesday's Radio Times, guest-host Mary Cummings-Jordan talked to Maria Sotomayor, a DACA recipient who works with immigrants in the state as deputy director of Pennsylvania Immigration and Citizenship Coalition. She told Mary that for young people who have grown up with DACA protections, "it's going to be really hard to get used to what it will be like without being able to apply for a driver's license, without being able to apply for the job of their dreams, or even go to college it that's what they want to do. And, they'll always have to look behind to make sure that ICE is not coming for them."
Listen to the audio clip above.
Mary was also joined by The Huffington Post's immigration and politics reporter, Elise Foley. In discussing the politics of discontinuing DACA, "the problem for Republicans is that as much as they dislike the program because of the way Obama started it — they said it was unconstitutional, that he had no right to create it, that it was amnesty, et cetera — once it comes down to actually taking away protections from people, that's something that is a lot harder."