Old City among top 12 ArtPlaces in US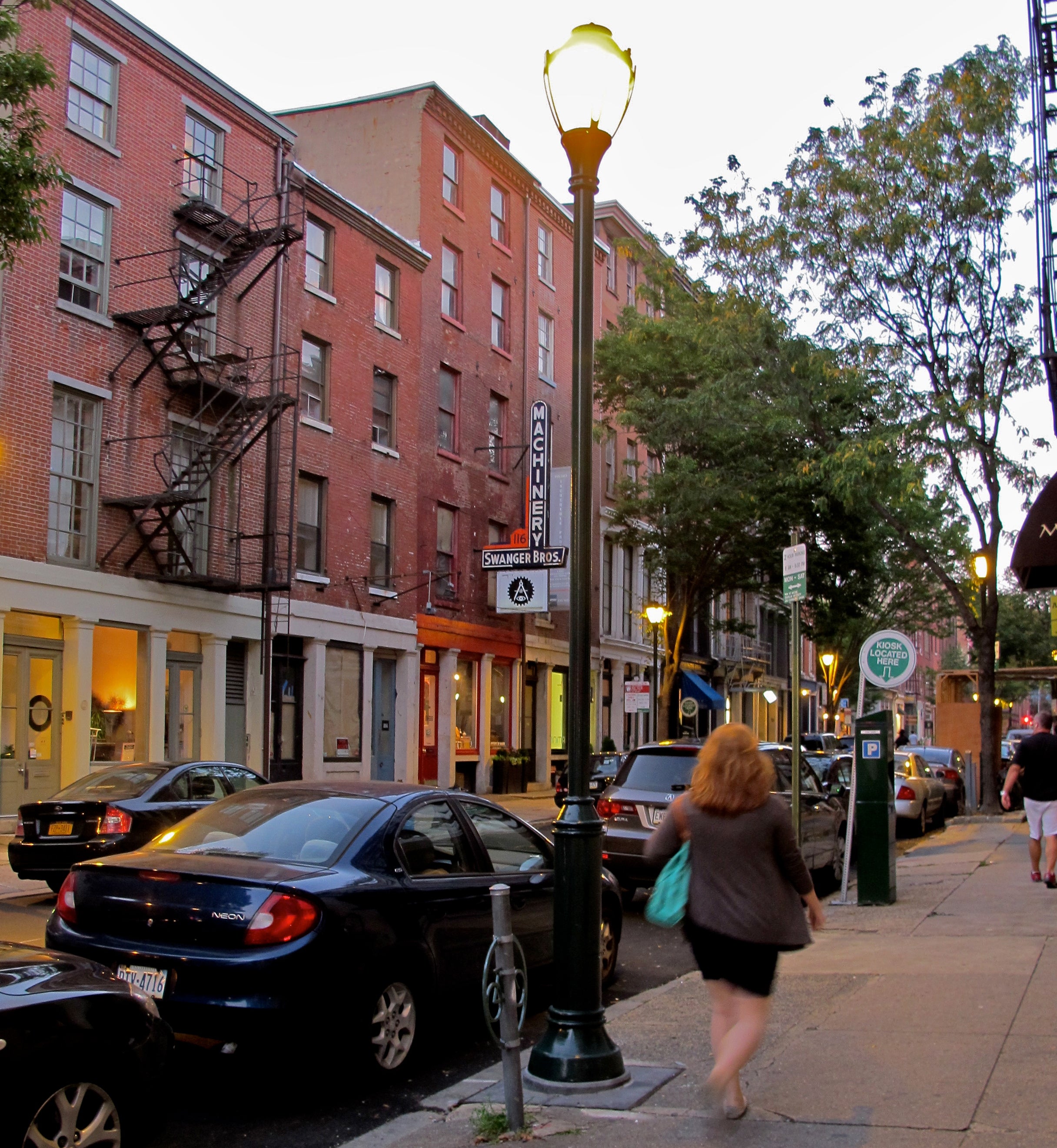 Usually we resist the urge to pass along the endless stream of city rankings, but this one feels good to share: ArtPlace announced its list of America's Top 12 ArtPlaces for 2013, and included our very own Old City on the list.
Each of the top 12 ArtPlaces are urban "communities that have most successfully combine art, artists and venues for creativity and expression with independent businesses, retail shops and restaurants, and a walkable lifestyle to make vibrant neighborhoods."
These creative hubs were measured using six indicators – business type and number, neighborhood Walk Score, residents in "creative occupations," number of arts-related nonprofits and businesses – and then normalized so that the wealthiest neighborhoods didn't affect the results.
Old City was recognized for institutions like the Arden Theatre and The Painted Bride Art Center, the future home of Live Arts/Philly Fringe, the neighborhood's adaptable loft and former industrial spaces, nightlife and arts events like First Friday, and its concentration of independent arts, design, and tech businesses. According to the ArtPlace report, 18.1% of Old City's residents are in a creative occupation, there are 58 arts-related nonprofits and 45 arts-related businesses, and 93% of the businesses are independent.
Joining Old City on this inaugural list are San Francisco's Mission District, Adams Morgan/U Street/DuPont Circle in Washington DC, Central Hollywood, Seattle's Pike-Pine Corridor, Portland's Pearl District, the Dallas Arts District, Miami Beach, New York's Manhattan Valley, Downtown Oakland, Milwaukee's East Town, and the nexus of Downtown Brooklyn/Gowanus/Park Slope/Fort Greene/Prospect Heights.
ArtPlace is a collaborative effort among 13 foundations, eight federal agencies, and six major financial institutions, aiming to "accelerate creative placemaking across the U.S." ArtPlace has awarded $26.9 million in grants to arts-oriented organizations whose work helps creative places thrive.