Planners to review housing proposal at 401 Race
On Tuesday, the City Planning Commission will review a proposal for a 216-unit mixed-use project on the block bounded by 4th, 5th, Race, and Florist streets, just off of Independence Mall.
The project, from Priderock Capital Partners, has been through two rounds of Civic Design Review, where it drew mostly damning remarks. At the first meeting, committee member Cecil Baker told the developers to go back to the drawing board and design a civic-minded building that reflects the site. Other committee members said the project would fit in better in the suburbs, that it was "sort of sad."
When the developers presented the designs again earlier this month, the committee seemed to feel that its improvements were superficial.
The developers had "responded to the letter but not the spirit of the comments," said Nancy Rogo-Trainer, the committee chair.
"I think it is a better project," said Cecil Baker. "I think I used the word 'suburban' last time. I think I'm still stuck there. It hasn't moved beyond that."
The CDR Committee asked the developers to consider making more changes to the design. But, having exhausted its legal authority—subjecting the group to two meetings and making advisory recommendations—the committee had to let the project go.
The Planning Commission will review the plans and make a recommendation to the Zoning Board of Adjustment, which is being asked to grant variances for height and other elements of the design. The Commission meeting will take place on the 18th floor of 1515 Arch Street on Tuesday at 1 p.m. The zoning board will consider the case next Wednesday, August 26, at 2 p.m.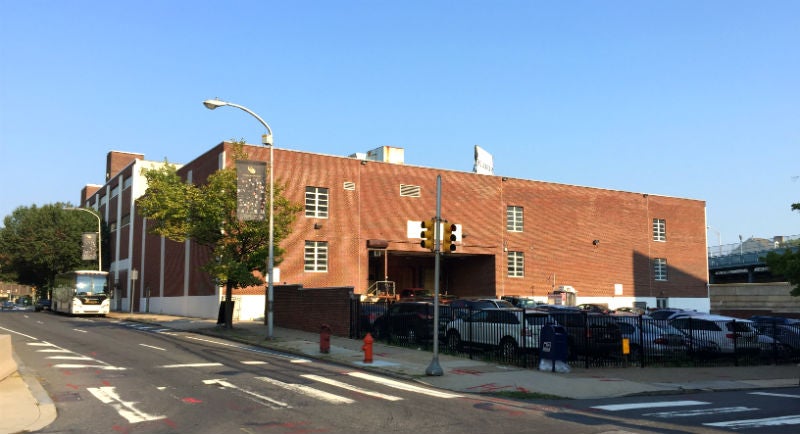 WHYY is your source for fact-based, in-depth journalism and information. As a nonprofit organization, we rely on financial support from readers like you. Please give today.