Officers injured apprehending robbery suspect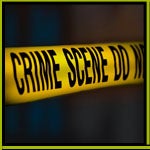 Two officers were injured, one seriously, during a robbery arrest Tuesday night outside the Bustleton Avenue Target. The suspect fled the Target at Bleigh and Bustleton avenues when employees suspected he was shoplifting. He injured two officers before getting arrested.One officer sustained a serious eye injury, and the other a non-life-threatening injury after the suspect attacked them with a baton. Other officers tasered the suspect to subdue him and took him into custody. Action News has video of the incident.
Stay tuned for a Right NEast/Wrong NEast feature on this story.