October 18-20: Eakins Oval Drive-in Movies | Moon viewing at Shofuso | Kids Halloween Bike Ride | Bella Vista, Center City, Old Germantown home tours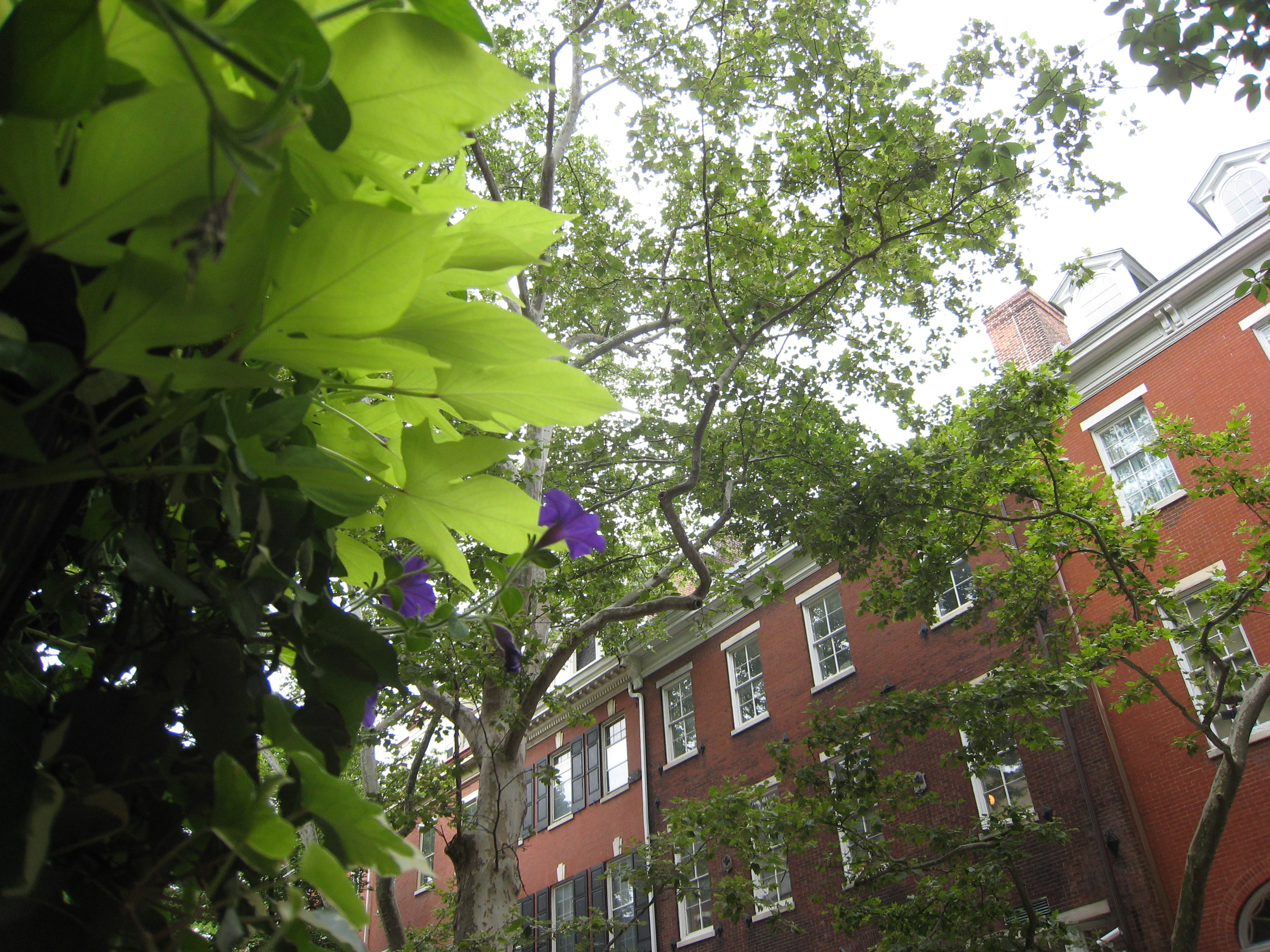 Hello Streeters! Looks like this is the weekend of the home tour. Enjoy!
Friday, October 18. 7:30pm. Eakins Oval, 2601 Benjamin Franklin Parkway. The Awesome Fest returns this fall to celebrate the 80th anniversary of drive-in movies with five weeks of drive-ins at Eakins Oval. Every Friday night Oct. 18 through Nov. 22 (with the exception of Nov. 15), the Awesome Fest and Enterprise CarShare will present double feature drive-in films beginning at 7:30pm. Cost: $0.25 for Enterprise CarShare members with cars, $19.33 for non-members with cars, free for guests without cars.
Saturday, October 19. 11am – 5pm & 6pm – 9pm. Shofuso Japanese House and Garden, Horticultural and Lansdowne Drives, Philadelphia. Celebrate Otsukimi, or moon viewing, at the Shofuso house and garden this weekend. Otsukimi is a traditional celebration where offerings are made to the full moon to give thanks for the good harvest. From 11am – 5pm activities will include rabbit origami and kamishibai storytelling. Beginning at 6pm the evening moon viewing party will include Japanese food and sweets, sake and music. Cost: $65 for the evening festivities.
Saturday, October 19. 10:30 a.m. Meet at Fitler Square, 23rd and Pine streets. The Philly branch of Kidical Mass, an organization dedicate to fun, safe bike rides for kids and families, is hosting a Halloween bike ride this Saturday. Costumes are optional but encouraged, as are helmets, bells and lights on bikes. Participants will ride from Fitler Square across Broad to 5th Street via Pine and South streets. The group will travel back toward Rittenhouse Square on Spruce and Walnut. Free.
Sunday, October 20. 1pm – 5pm. Fleisher Art Memorial, 719 Catherine Street. Peek in the homes that showcase Bella Vista's architectural diversity, including the loft made famous by the film "Philadelphia," an art-filled adaptation of a 19th-century bottling factory and a two-story aerie of a landscape architect. Pick up your self-guided tour packet at the Fleisher Art Memorial. Cost: $15.
Sunday, October 20. 1pm – 5pm. Trinity Center for Urban Life, 2212 Spruce Street or Beth Zion Beth Israel, 18th & Spruce streets. Explore the Rittenhouse homes you've always wanted to visit but never had an opportunity to – the Mc Elhenny mansion, Ten Rittenhouse and others including one on the 2000 block of Delancey Street. Participants will receive a tour booklet with tour information, house descriptions and a route map. Ticket holders will receive day-of-tour 15% discounts at designated area restaurants. Cost: $30
Sunday, October 20. 11:30am – 4:30pm. Mt. Airy Learning Tree, 6601 Greene Street. At yet another home tour this weekend, guests are invited to tour the history, diversity and creativity of homes in Old German Township (Germantown, Mt. Airy & Chestnut Hill). The tour features several of homes that were in perilous condition but were beautifully restored and renovated. The tour is curated and researched by Historic Germantown. Pick up a map at 6601 Greene Street between 11am and 1:30pm. Cost: $30 at the door, $25 in advance.