Nutter Administration says L&I trainees' work was meant to update previous inspections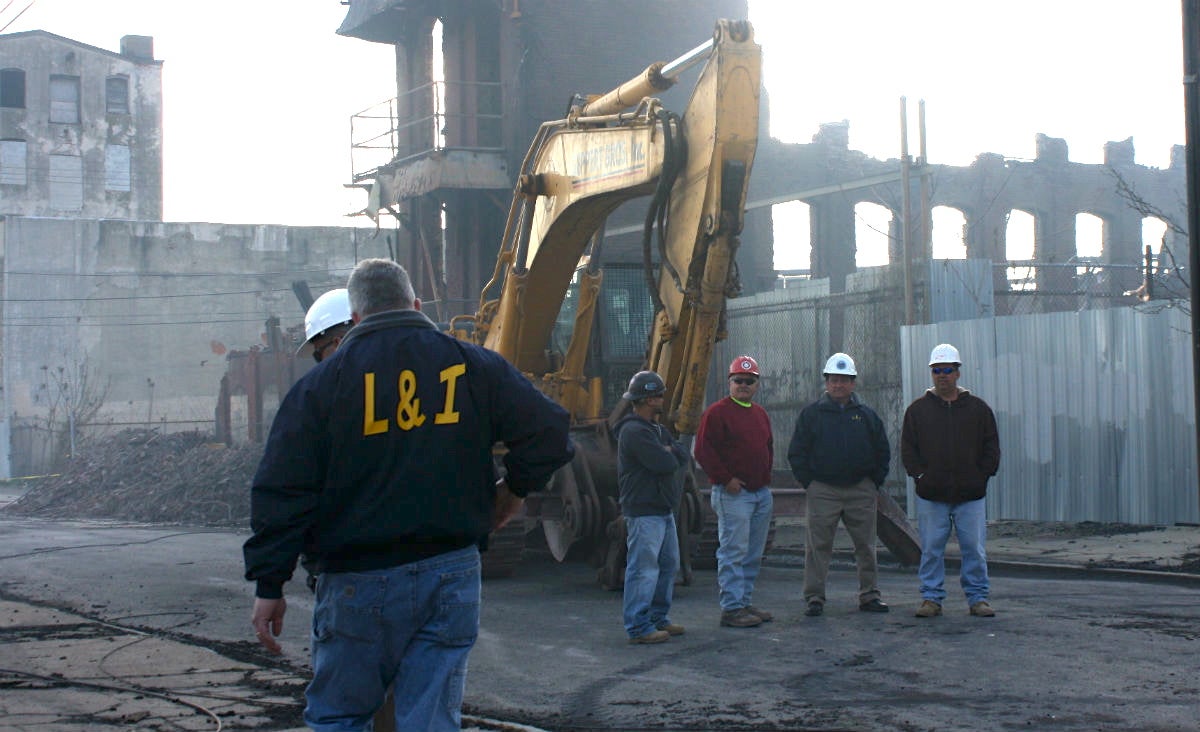 The Nutter Administration said on Monday that 600 building inspections performed in one week last month were part of a training exercise for nine new employees who were steps away from becoming certified inspectors.
Their task, under the direction of inspector Shane McNulty, was to find out whether violations had been corrected in around 200 buildings that were previously inspected by other L&I employees. Because the new employees hadn't completed certification, they didn't yet have access to L&I's internal database, known as HANSEN; the inspections were recorded under McNulty's login information, since he led the training exercise.
Mark McDonald, Mayor Nutter's press secretary, told PlanPhilly and WHYY that the new hires had already passed a test of the International Code Council, which is the basis of Pennsylvania's building codes. They weren't certified as state inspectors yet because they hadn't sent in $50 and a registration form to the state.
"They weren't officially [Uniform Construction Code] certified" in the state, McDonald said. "… So McNulty, their teacher, logged them in. If you look in the fields of information, their employee numbers are there. All of these guys had their employee numbers there."
Records shared by McDonald show comments on many of the inspection records indicating where work had been completed and whether certain buildings were still unsafe. Many of those comments are followed by six-digit employee numbers.
The work was meant to update previous inspections and indicate which unsafe buildings needed to be reviewed again by other Department inspectors, McDonald said. It was limited to buildings categorized as unsafe, not imminently dangerous, which is a higher threshold, he said.
On Monday, the Inquirer reported that the inspections had been undertaken in reaction to a report from City Controller Alan Butkovitz that was critical of the Department's attention to unsafe buildings. Unnamed L&I employees in the newspaper article suggested that McNulty's name was used to cover up the fact that the inspections had been performed by new employees who were not yet certified under the state's Uniform Construction Code.
McDonald says that the inspections performed during that week were unrelated to the Controller's report.
"What you had were trainees going out looking at properties to see if any work had been done," McDonald said.
Tom MacDonald contributed to this report.
WHYY is your source for fact-based, in-depth journalism and information. As a nonprofit organization, we rely on financial support from readers like you. Please give today.