The Noyes Museum goes to college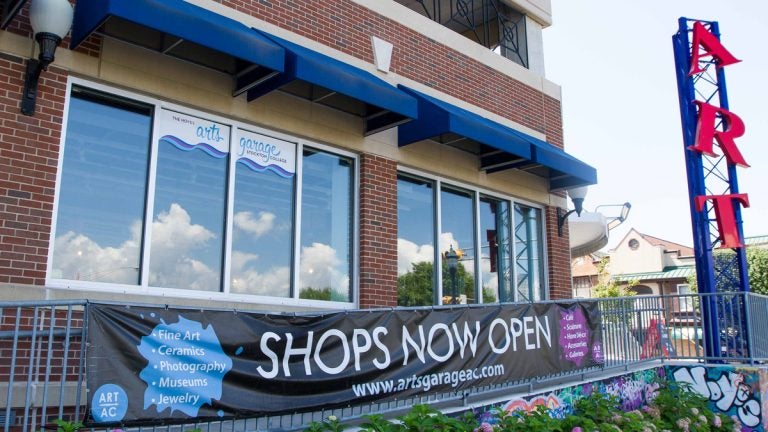 The idea of going back to college to reinvent oneself may seem appealing, and the Noyes Museum of Art is getting just such an opportunity.
Last week, Stockton University announced that the Noyes, established in 1983 by Fred and Ethel Noyes, is becoming part of the college. For the time being, it is expanding its footprint in an existing gallery in the college's Kramer Hall on the Hammonton campus. A new museum facility is under consideration for a campus Stockton is building in Atlantic City.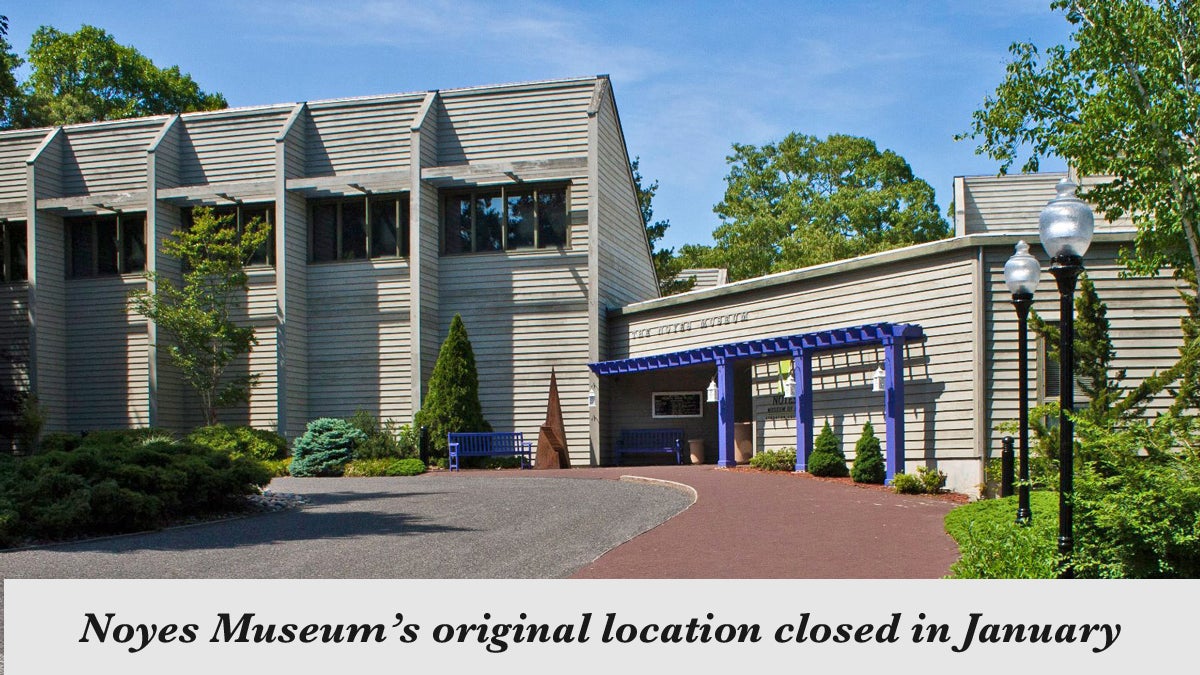 The Noyes Museum at Stockton University vacated its former cedar-shingled home in the Oceanville section of Galloway in January when repairs and maintenance to the facility became no longer viable financially. The Fred Winslow Noyes Foundation retains ownership of the former location, and is offering it for sale. The museum's collection is being stored in its climate-controlled vaults but will soon be moved to the third floor of the Hammonton Municipal building.
Fred and Ethel Noyes were avid art and antique collectors. They were the developers of the historic Smithville Inn and surrounding town of historic Smithville, New Jersey. Fred studied art at the Industrial Arts School of Philadelphia, the Pennsylvania Academy of Fine Arts and the Barnes Foundation in Merion, and his paintings appeared in many one-man gallery shows. One of his paintings is owned by the Museum of Modern Art in New York City. More than 200 of his paintings are in the Noyes Museum collection, reflecting his love of southern New Jersey's natural features. His personal collection of vintage bird decoys are part of the museum's extensive collection of 19th- to 21st-century fine and folk art.
Ethel often spoke of her father's great-great-grandmother, a full-blooded Native American who lived near the Mullica River. She learned the folklore of the region and collected primitive American folk art. When the couple sold Historic Smithville to American Broadcasting Company, it enabled the funding of the museum. She died in 1979, before the museum opened, and he died in 1987.
The partnership between the Noyes Museum and Stockton University began in 2010, with the college giving $500,000 toward maintaining the Oceanville building, and $100,000 a year promised until 2020. It was a courtship of sorts. Satellite facilities were established at the Arts Garage and Sculpture Walk in Atlantic City, Stockton Seaview Hotel and Golf Club in Galloway, and the Noyes Museum Gallery in Kramer Hall, not only expanding visitorship but adding to its diversity. The Noyes Museum Shop on South Second Street showcases and sells original artwork, jewelry and ceramics by regional artists and offers custom framing, with discounts to museum members. In addition, the museum provides traveling exhibitions throughout the year to facilities such as Shore Medical Center and AtlantiCare.
"Having a museum of this caliber adds great value to our students' experiences and offers a number of opportunities to appreciate art and engage in cultural activities," said Stockton University President Harvey Kesselman.
Stockton is home to one of the area's top performing arts centers, according to the museum's website, and its visual arts program is growing. A new bachelor of fine arts degree has been added, and the partnership with the Noyes is an extension of Stockton's commitment to the area's cultural scene, enabling opportunities for students to work with portions of the collection as well as collaborations with other programs, benefitting students and community. Faculty have designed courses around the collection, and through internships, students not only learn about curation and arts management, but practical skills for the business world, as well as gaining something to put on a resume or grad school application.
"Stockton's support for the past six years has been nothing but exemplary and will only provide deeper engagement opportunities to better serve the museum's members and the community at large," said Noyes Museum Executive Director Michael Cagno. Having served in his position for the past 10 years, Cagno will remain at the helm, albeit with new office space in Kramer Hall. He's also an adjunct professor of arts management at Stockton.
"When you look at what a museum needs to do in order to be relevant today and relate to the community, we have been doing that all along," said Cagno. "For the past six or seven years we've been trying to find interactive and creative ways to bring in non-traditional visitors, such as through yoga in the galleries, poetry, story slams, even a chili cookoff. We are seeking ways to meet the visitor on their turf while making sure exhibits and programs are of the highest quality. The partnership with Stockton gives us the ability to leverage relationships so students can help to tell stories of how the arts can change lives."
Kramer Hall is a refurbished turn-of-the-century garment building, with 1,000 feet of its first floor dedicated to hosting exhibitions. The South Jersey Cultural Alliance and Murphy Writing program have recently moved in, forming a consortium of arts organizations to share resources and leverage each other's capacities, and making Hammonton a budding art district, according to Cagno.
Does a museum even need walls today? Cagno wonders. "You look at bigger museums that are hiring celebrity architects for major expansions, but are they sustainable?"
Is it cost-efficient to be spread out on so many campuses? "These locations are making money for the organization as a whole," said Cagno. "Our expenditures are low, rotating local artists with the collection in a secure environment that gets a lot of visitors and requires no staff." Stockton staff, for example, oversees Kramer Hall. "We don't pay for the space, and sales of artwork, membership, events and the retail operation in Hammonton, with its custom framing, all generate revenue.
"The building in Oceanville was in a beautiful location but it was in the middle of nowhere," continued Cagno. "I understand the emotional attachment, but at end of day, when the air conditioning broke in 2015 and we were pumping money without results, we had to make a business decision. I tried, but you can't pay the bills with emotional attachment."
The museum's $1.7 million assets goes to Stockton University, restricted to the operations of the museum. Funders and members have reacted positively, said Cagno. The former board is tying up loose ends, and will become an advisory committee, offering help with fundraising, building the collection and ideas on programming. The Noyes Foundation will continue to offer support, and the museum will continue to receive grants from the Geraldine R. Dodge Foundation and the New Jersey State Council on the Arts.
"We are committed to keeping this museum alive because it is the only art museum in South Jersey," said Cagno.
_________________________________________________________
The Artful Blogger is written by Ilene Dube and offers a look inside the art world of the greater Princeton area. Ilene Dube is an award-winning arts writer and editor, as well as an artist, curator and activist for the arts.