November 27: Philly City Archives | POPPYN | Weird, menacing hilarity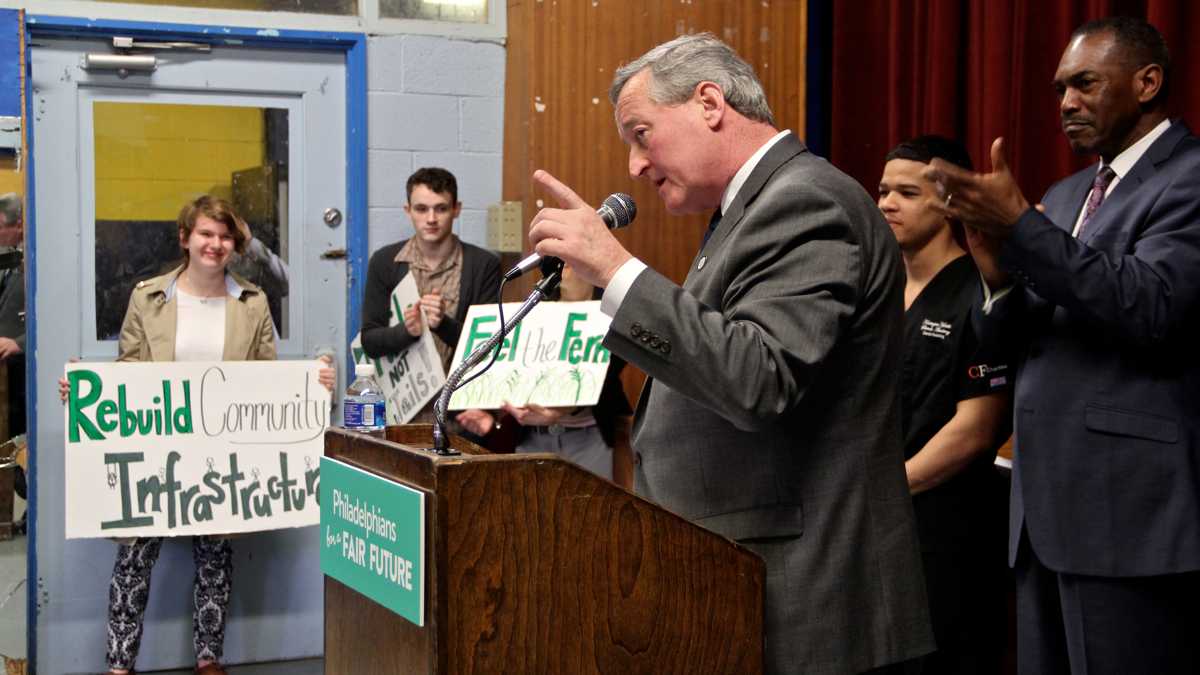 On housing and gentrification, through the youth perspective: Philadelphia high school students interview residents in North, South, and West Philadelphia for their media program POPPYN (Presenting Our Perspective on Philly Youth News). Generocity's Julie Zeglen shares some quick highlights; the full video, along with the rest of the POPPYN episodes, is available through PhillyCAM.
Beverage tax revenue in October saw the lowest numbers since January, the Philadelphia Business Journal's Alison Burdo reports. The tax brought in $6.1 million last month, $1 million less than in September. The city has earned $66.2 million to date from the beverage tax.
Philadelphia's public records, comprised of the historic archive and the city's day-to-day operations, are moving from a spot owned by Drexel in West Philly to 5th and Spring Garden. WHYY News' Peter Crimmins highlights some historic gems available for public perusal, including the arrest records for the luckless victim of the aggressive lobbying effort by the dairy industry against imitation butter and the ledger from the country's first quarantine hospital.
Workforce development for reentering citizens: Jane M. Von Bergen goes into the mutual benefits of Uplift Solutions, a six-week training and job placement program for ex-offenders. Of particular interest to employers—retention. The article is a part of the Reentry Project, a collaborative news initiative with a slew of media partners including WHYY News, PhillyCAM, the Philadelphia Tribune, Generocity, and WURD Radio.
ICYMI: here are some incredible pictures to brighten your Monday after Thanksgiving. Hidden City's Michael Bixler showcases the "weird, menacing hilarity" of float designs from the Gimbles Thanksgiving Day Parade in the 50s through 70s.
Dear reader, your support is essential for PlanPhilly's independent, watchdog coverage. Please help us continue providing the local public interest news that you value in 2018 by making a tax-deductible donation during our once-a-year membership drive. Thank you for eleven great years of coverage on the built environment and counting!