November 25: S.S. United States | Driving costs | Helmet safety | Construction industry labor shortage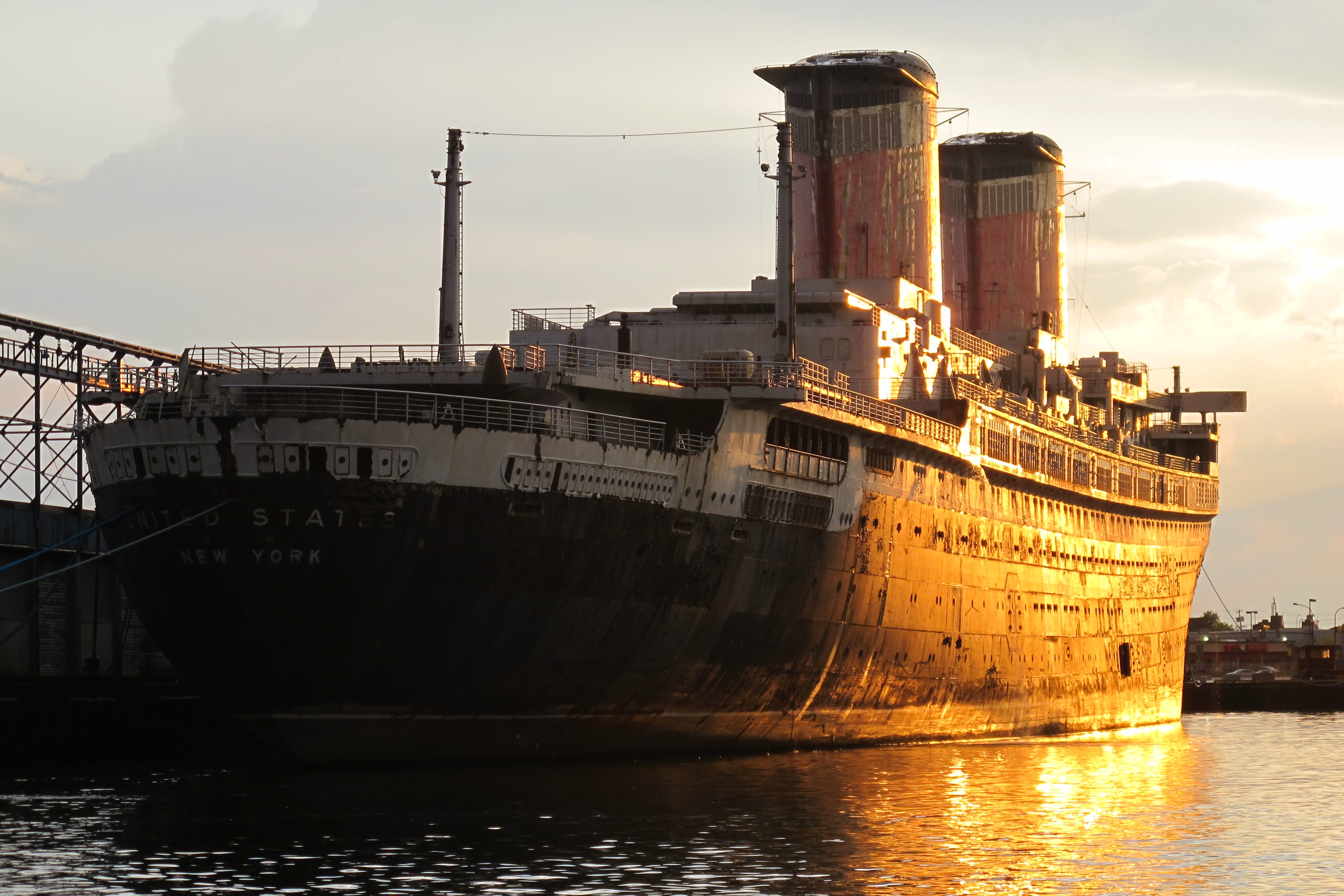 A short reprieve has been granted for the S.S. United States, which is docked on the Delaware River in South Philadelphia. The ship's cycle of crisis and salvation gets shorter each time. What's the permanent solution?
A body was found behind the Walmart in South Philly, just a few blocks from where the S. S. United States is docked. A few years ago, another body was found hanging from a tree at the old Philadelphia Coke Co. site in Bridesburg. Even as the waterfront changes, underused waterfront spaces seem to invite the seedier aspects of urban life.
Meanwhile, overused roadways attract everything else. On the New Jersey Turnpike, a baby was delivered with the help of some state troopers. In Center City, a state trooper was shot during a car chase and gunfight on Interstate 676 (which also has one of the worst traffic bottlenecks in the country.) There was a fatal collision on Roosevelt Boulevard. This weekend, Newsworks reports, Americans will use 400 million gallons of gasoline and pump 4.2 million metric tons of emissions into the atmosphere.
If people drove less—even if they drove just a fraction less than policymakers project—the cost savings could be huge, Streetsblog NYC reports. With driving rates 1 percentage point lower than projected, according to a Massachusetts research firm, the annual statewide cost for gas, road repairs and traffic collisions would drop by $167 million. That would also mean cleaner air and fewer deaths.
Nationwide, traffic deaths overall were down last year while the rate of pedestrian deaths was up. The Washington Post has a look at the numbers: 32,675 passengers and drivers died during traffic collisions. A third of those were drunk-driving related. 4,884 pedestrians were killed by motor vehicles. Motorcyclists died at higher rates in states without strong helmet laws.
A new study suggests that helmet laws don't make cyclists safer when looked at from an overall population view, Newsworks reports. Some say that helmet-wearing for certain types of biking—the Sunday cruise or the lunch commute, say—sends the wrong message that the rider is doing something dangerous.
Bradley Maule kisses the city's longest bus route goodbye. Help Hidden City Daily stay in business for 2016 by donating here.
The construction industry is booming in Philadelphia, and contractors are increasingly looking to retired workers to plug labor shortages, the Inquirer reports. That wasn't really thinkable a few years ago, when a quarter of the industry was unemployed. Unions struggle to predict how busy they'll be in the future.