November 2: SEPTA workforce | PA property tax elimination? | "Undeniably handsome"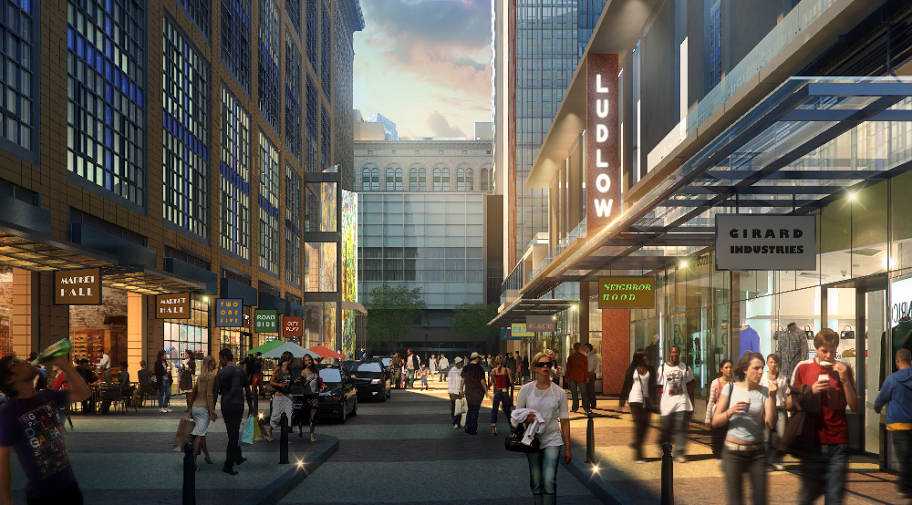 On workforce and regional rail: Justine McDaniel and Jason Laughlin look at poor communication between passengers and conductors, and between conductors and dispatchers and engineers, resulting in frustrations for timely accurate information and tensions among everyone. McDaniel and Laughlin write about SEPTA's shrinking workforce and growing ridership, and the agency's slow process to turn around workplace culture given the "deep level of distrust between management and workers."
Pennsylvania voters will get to decide next Tuesday via ballot measure whether to make property tax elimination an option, Keystone Crossroads' Katie Meyer reports. It will be a slow process, though, as the elimination "can't happen until there's a replacement source of revenue."
Inga Saffron admires the completion of 1100 Ludlow, the first building in the East Market project. Saffron highlights the tasteful infill design of architect Morris Adjmi, whose "undeniably handsome" I-beam motif that uses stylized historical references that pays tasteful tribute to Philadelphia's masonry heritage.
On mapping software, local business, and the three prongs of sustainability: Center City-based PolicyMap, a spinoff of the Reinvestment Fund, has left the nonprofit model and became successfully certified as a benefit corporation (B Corp), Technical.ly Philly's Roberto Torres reports. B Corp's rigorous international standards are known as the most stringent to ensure that companies adhere to the triple bottom line—people, profit, planet—for steady and sustainable economic development.
On public water and public health: NJ DEP says it will impose the nation's toughest limit on perfluorooctanoic acid (PFOA) in public drinking water, Jon Hurdle reports. The new standard, which sets a "Maximum Contaminant Limit" of 14 parts per trillion (ppt) for PFOA, is stronger than the national EPA's limit of 70 ppt. The chemical PFOA has been linked to cancer, high cholesterol, and developmental problems in young children. The NJ DEP Commissioner says that when PFOA exceeds the new limit, "the responsible parties will be required to pay for the cleanup."
PlanPhilly is a public media project at WHYY that provides watchdog coverage on planning, design, development, sustainability, and transportation. Our work is made possible thanks to support from readers like you. Please consider making a donation to support public journalism.