Northwood Civic Association mulls town watch patrols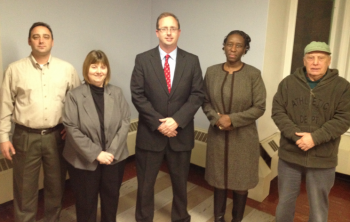 At the Northwood Civic Association meeting on Tuesday April 17th, Vice President Frank Bennett proposed that the civic look into establishing a Town Watch group for the neighborhood.
Member Paul Sager who had formerly headed up a Town Watch group in Northwood, volunteered to co chair the group with Bennett. A proposal to fund the initial study with $300 in Association funds had to be tabled until next month's meeting because a quorum of members was not in attendance to approve the motion.
Read the rest of the story on Tuesday's Northwood Civic Association at the Frankford Gazette.