Nicetown's Zion Annex has sat neglected since 2014. An $11 million renovation aims to bring it back to life
Restoring the 111-year-old, stone masonry and stained-glass Annex will bring several new educational, health, arts, technology, and employment opportunities.
Growing up on Lennox Street, in the shadow of Zion Baptist Church of Philadelphia at Broad and Venango, Michael Major spent much of his free time at the Zion Educational Annex. There, he would keep busy with college prep classes, summer day camp, and Boy Scout troop meetings.
But since 2014, the 111-year-old stone masonry and stained-glass Annex has sat neglected, with water damage throughout from the leaking roof. Vandals broke windows, stole crystal chandeliers and lead pipes, and destroyed granite staircases inside when they rolled out heavy radiators. Recently, a driver caused additional damage by crashing into the exterior steps.
After Zion purchased the nearly 27,000-square-foot building in 1969, the Annex became the place to go for educational, social, and employment opportunities. Among them: dance parties, stage plays, Alcoholics Anonymous meetings, after-school programs, karate classes, flea markets, the Rockaway Review Senior Dance Program, the Dawn Staley Basketball Program, and the Leon H. Sullivan Junior Golf Program.
Restoring the Annex was a practical and measurable way paying forward the love and guidance he received growing up, said Major, 61, a senior technology business analyst for Susquehanna International Group, a local Wall Street firm.
"There are families who have Mike Majors and Michelle Majors in their houses right now and they just need what I needed, which is people who care and a safe place to go where those people who care are able to help create opportunities for advancement," said the associate minister of Zion.
The Annex was selected as part of the Sacred Places/Civic Spaces initiative, where underutilized religious and historic properties are re-envisioned or remodeled as an active part of the community. The program, funded by the William Penn Foundation and the National Endowment for the Arts, is a partnership between the Community Design Collaborative and Partners for Sacred Places.
Major, founder and board president of Called to Serve, a Community Development Corporation (CDC), and Victor Young, Esq., board president of the Leon H. Sullivan CDC, have raised $3.1 million in cash and commitments and targeted $4.6 million in new markets and historic tax credits. An additional $3.3 million is needed to meet the $11 million remodeling budget.
Construction is expected to begin during the second quarter of 2023, given the remaining financing is secured. The project is slated to be completed in 2024, with the Annex renamed the Rev. Leon H. Sullivan Community Impact Center, after the late civil rights activist and pastor of Zion from 1950 to 1988.
Outside of raising funds, organizers of the Annex rejuvenation project were looking for divine intervention, so they held a Zoom prayer service. Rev. Dr. Chauncey P. Harrison, Zion's senior pastor since 2018, opened the meeting with a word of inspiration.
"I'm thankful for Called to Serve for partnering with us and also for community residents for helping us as well," Harrison said. "We want to take this time today to commend Bro. Major for the work that they're doing to continue to revitalize our Annex and to ensure that Zion has a more remarkable impact within the life of our community."
Among attendees were members of the two consulting firms: Mosaic Development Partners and Schultz & Williams. Each was selected after a competitive bidding process, with a $275,000 planning grant from the William Penn Foundation.
Mosaic was chosen to identify tenants, set renovation costs, and the construction timeline. The firm's founders, Gregory Reaves and Leslie Smallwood-Lewis, said they looked forward to restoring the Annex because of the relationships that both of their fathers enjoyed while working for Rev. Sullivan at the free job-training program, Opportunities Industrialization Center (OIC), which Sullivan founded in 1964.
Today, OIC has 38 affiliated centers, 22 in the U.S. and 20 international centers in Africa, Haiti, and Poland, offering 150 programs where more than 80,000 people receive job placement annually, according to the organization.
"It's never been lost on my family the impact that Rev. Sullivan has had, and the honor that we have to be able to extend his legacy and work on this project is something incredibly meaningful to us," Reaves said.
Smallwood-Lewis shared Reaves' excitement. "Just to see Rev. Sullivan's vision and his drive was such an inspiration to my dad," she said. "It's such an important opportunity for both Greg and I to be part of something that we think can be as impactful today and in the future as the Annex was historically not just for Zion, but for the community."
Schultz & Williams was the consulting firm selected to conduct a capital campaign feasibility study determining the funds that could realistically be raised in the next three to five years. "We are truly honored to be here," said L. Scott Schultz, the firm's president. "I feel like we are called to serve on this project."
Young, who is also a Zion trustee, said he was excited about what's ahead. "We're so blessed to be joined by a couple of partners that see the vision and share the excitement of what is to come," said Young.
Feedback on which programs should be in the remodeled Annex came from focus groups and a community task force that included the Zion congregation, Tioga-area residents and workers, potential partners, the Planning Commission, and the Philadelphia Department of Commerce. Participants' responses were collected with Google forms, cards, and interviews.
During the campaign feasibility study, at least one respondent commented on the large presence Temple University and Temple University Hospital will have in the remodeled Annex. Another expressed concern that initial renderings might contribute to gentrification and not be for the Annex community, Major said.
The revitalization project will include several new educational, health, arts, technology, and employment opportunities throughout the building.
The basement
Operated by the nonprofit Called to Serve, the BriDDge Career Pathways Program, or "Bridging the Digital Divide," aims to set young Philadelphians on a path to success by tapping into the growing interest in esports. The program offers skills-building activities including broadcast communication, software development, and videography.
The first floor
The heart of the building that served as the sanctuary will be a flexible common area and venue for events, including weddings and lectures.
The Co-op Café/Bookstore provides ownership opportunities, coffee, and light snacks while featuring the work of Philadelphia authors.
Temple University Admissions Outreach Office expects to expand paths of educational opportunity for potential students from surrounding ZIP codes.
Farm to Families, a partnership with Temple University Hospital and St. Christopher's Foundation for Children, brings fresh and affordable food from local farms for weekly pickup. The program is sponsored through the Center for Urban Bioethics in the Lewis Katz School of Medicine at Temple University.
The second floor
The Temple University Community Care Management program, operated by Temple University Hospital, helps bridge the gap between patients and the health care system. Community Health Workers, drawn from the neighborhood, help patients access health and social services.
Temple Lenfest North Philadelphia Workforce Initiative increases the earning potential of community members with training in high-demand skills, focusing on ZIP codes surrounding Temple's campuses. Course offerings include Community Health Workers training that could prepare staff for the Community Care Management Program.
Other programs sponsored by the Center for Urban Bioethics in the Lewis Katz School of Medicine at Temple University that are offered on the second floor:
Cure Violence Philadelphia is a violence intervention program addressing the public health issue of gun violence in North Philadelphia and specifically this neighborhood.
Philadelphia Healthy and Safe Schools is a collaboration with the School District of Philadelphia that works to create safe, trauma-sensitive schools that better serve the needs of North Philadelphia families.
Begin the Turn is a public health model of community members impacted by substance use who are trained as trusted community messengers engaging others struggling with addiction.
The third floor
The Community Arts Center offers programs by Alice & Daisy's Kin, LLC, a Black women-owned business providing exposure to the arts through classes and clubs, work and display space for artists, art parties, and art therapy to address mental well-being and community healing.
The offices of Called to Serve will be located on this floor as well.
Those interested in making a donation to the Rev. Leon H. Sullivan Community Impact Center can do so online.
Editor's note: The William Penn Foundation is a supporter of WHYY.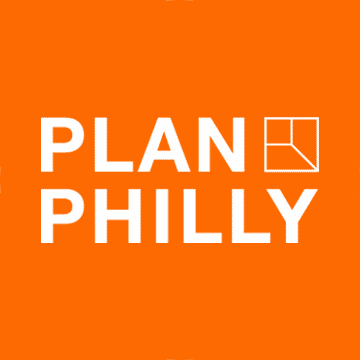 WHYY is your source for fact-based, in-depth journalism and information. As a nonprofit organization, we rely on financial support from readers like you. Please give today.