New SEPTA station in Claymont, Del. could kick-start revitalization
A SEPTA train station planned for Claymont, Delaware, could be the catalyst for major redevelopment of the blue-collar town on the Pennsylvania border.
Once home to major employers like Claymont Steel and a chemical plant that have been shuttered for years now, this town just off I-95 could use a pick-me-up. Gov. John Carney, a Claymont native, said plans for the $54 million station on the Wilmington/Newark line could provide that boost.
"For those of us who grew up here, it wasn't much of a fancy town, but it really is so exciting as we think about the transformation of Delaware's economy into the new economy," Carney said. "It's just going to be a shot in the arm for Claymont … Claymont will never be the same again."
The state received a $10 million Transportation Investment Generating Economic Recovery grant from the U.S. Department of Transportation. The rest of the funding for the project will come from other federal sources, the Delaware Transportation Trust Fund, and New Castle County.
New Castle County Executive Matt Meyer said the project will transform Claymont.
"I imagine, years from now, we're going to look back on this day and realize that," he said. "Now, we have no idea the value we are creating for the people of Claymont, in this county, in this state and actually throughout the region."
Work on the station is scheduled to start this summer, with hopes to finish by the end of 2021.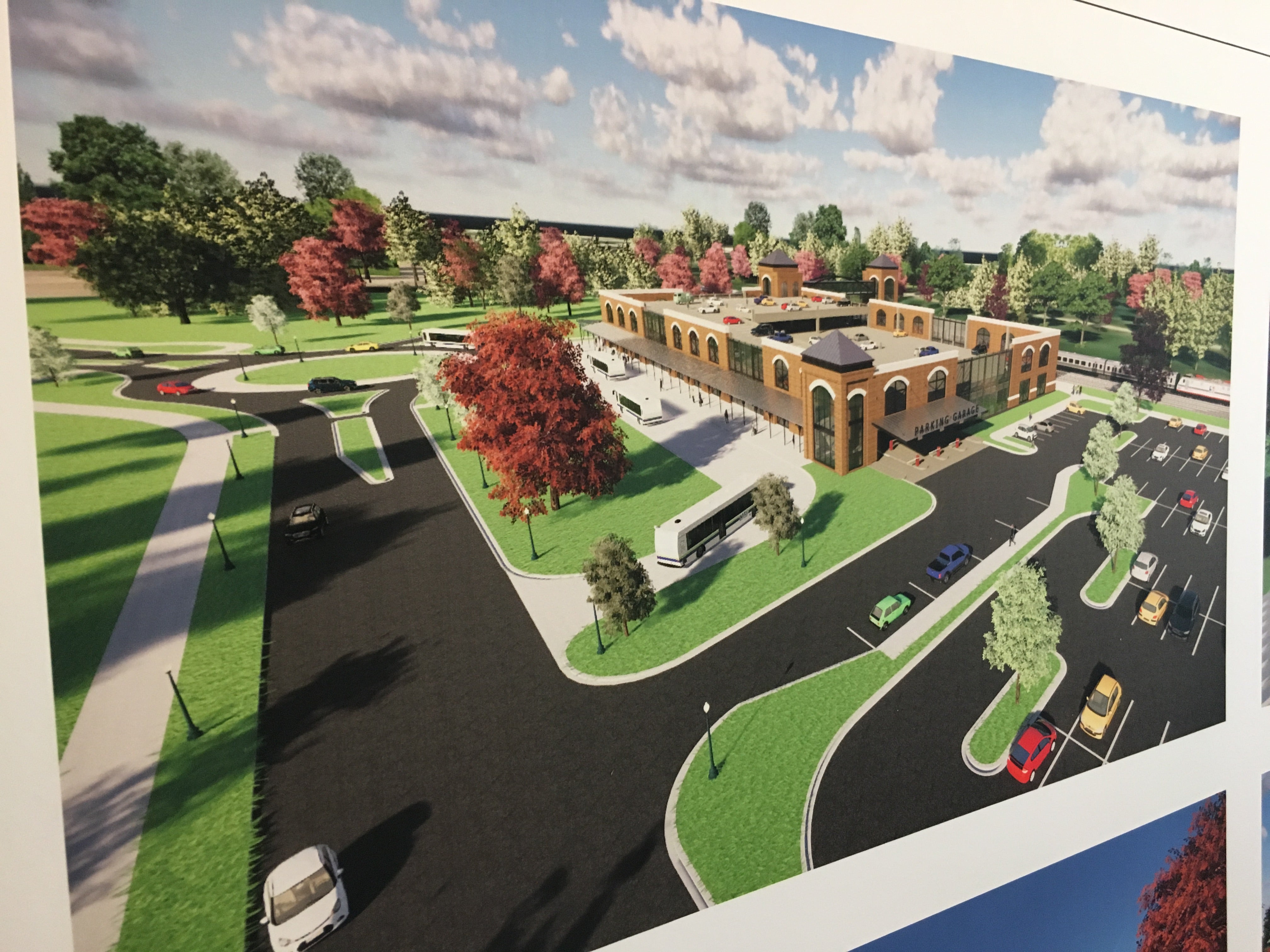 Commercial Development Corporation of St. Louis donated 15 acres of the former Claymont Steel mill for the station. CDC plans a massive redevelopment of the more than 400-acre steel mill site that includes industrial, retail, office and residential space. It will be dubbed First State Crossing.
"We have a train station, we have the river, and we have the synergy of the jobs that we're going to bring," said Steve Collins of CDC. "We see this redevelopment as being a regional project, not just a Delaware project."
Collins said the company hopes to bring folks from Philadelphia to Claymont to live and work. He said it will also give Delawareans better access to Philadelphia via SEPTA rail.