New proposal surfaces to replace Society Hill Playhouse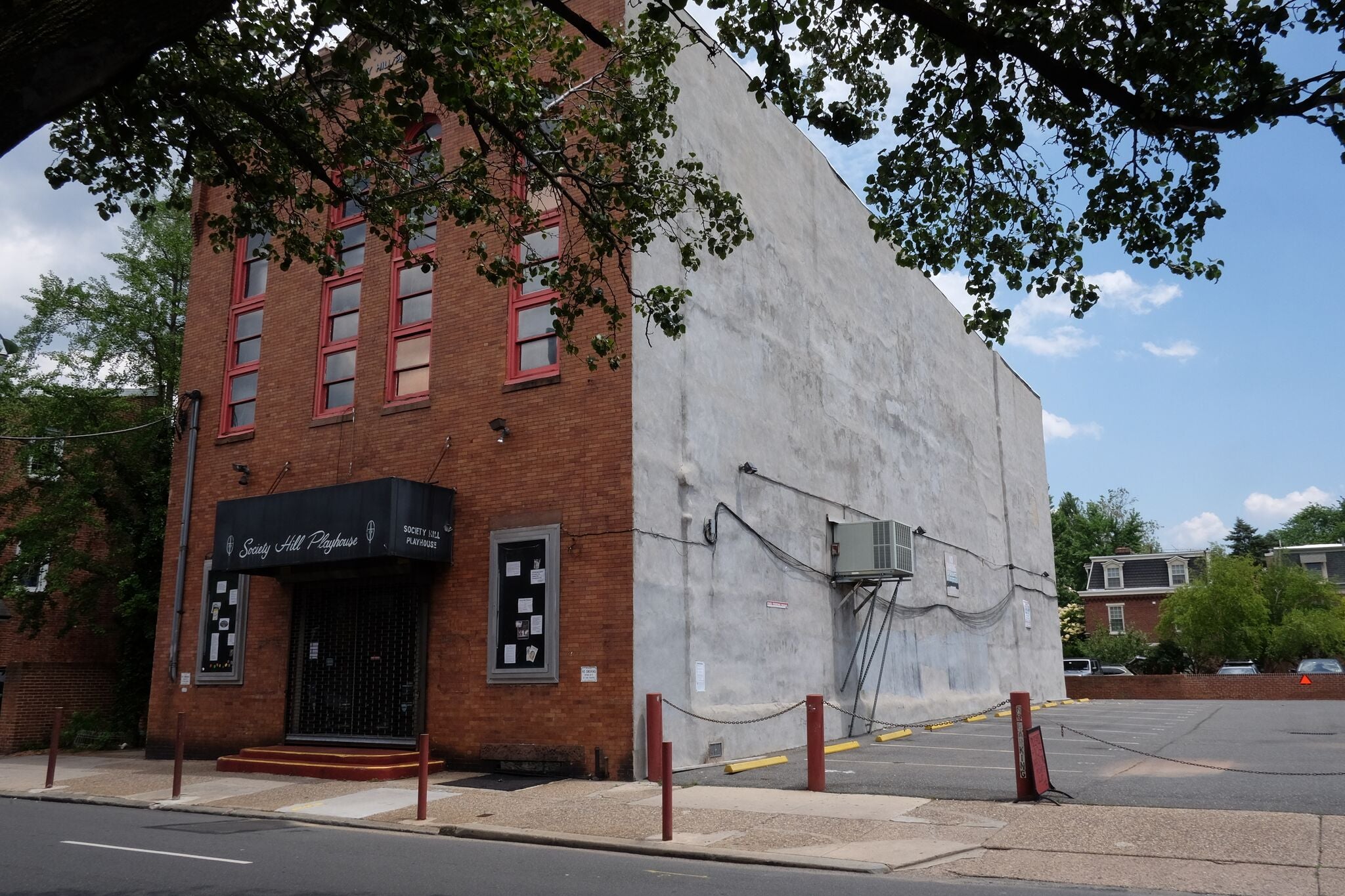 Now that Toll Brothers has abandoned residential development plans for the site of the Society Hill Playhouse and the parking garage across the street, a new developer is moving on the site.
Toll had originally proposed a building with 17 condominium units and 18 parking spaces on the 500 block of S. 8th Street last fall, which required a zoning variance. After clashing with neighbors over the project, they changed their plans early this year, proposing a by-right project with 20 rental units and no parking. The Society Hill Playhouse, now shuttered and cleaned out by its longtime owner Deen Kogan, would have been demolished in either scenario.
A zoning/use permit posted on the property this week reveals that a new developer is planning to demolish the Playhouse and build a new multi-family building with 26 units, 8 structured parking spaces, 10 bicycle parking spaces, and a green roof. The applicant listed on the permit is Spruce Law Group, and the owner is listed as Deen Kogan Charitable Remainder Trust.
The permit indicates the developer is taking advantage of the city's new green roof bonus, passed in December, which applies to projects on lots zoned RM-1, CMX-2, CMX 2.5. The bonus allows additional density if a green roof covers at least 60 percent of the roof area.
Spruce Law declined to offer further details about the project, including the identity of the developer, other than to confirm the use of the green roof bonus. The fate of the parking garage across the street from the playhouse, which was part of Toll's plans, is still undetermined.
Ruth DeCou, a Rodman Street resident who had been engaged in the conversations with Toll, told PlanPhilly that neighbors have an informational meeting with the developer scheduled for next week.