Lambertville residents still recovering from Ida as New Jersey announces more federal aid
While some Lambertville residents are hopeful that a $50 million federal investment into New Jersey's Blue Acres program will help, others hope more will come.
New Jersey Gov. Phil Murphy's announcement of federal investment into the state's Blue Acres program on Tuesday, comes as some residents in Lambertville, Hunterdon County, are still trying to recover.
Murphy made the announcement from a spot along Curley Lane, where two homes once stood. They were devastated as remnants of Hurricane Ida passed through the region. One property was owned by Nick Cepparulo, who spoke at the announcement.
The other was owned by Lee Angevine, who with his wife and stepson, barely escaped before flash floods devastated his property.
"I went to put my shoes on so I could move my car…by that time, it was too late," he said, adding that he would have been gone with the car. "I watched the car go down Swan Creek, hit my neighbor's shed across the street and then spun around…[it] was never found."
Lee and his wife now live in an apartment that has a view of the Delaware River and New Hope, Pennsylvania. They are still battling with the insurance company over the value of the property they lost through a public adjuster.
Citing his age and health conditions, Angevine said they are going to stay and not look for another property. This is the third time the property has sustained flood damage, including during Hurricane Sandy, when a portion of the backyard was lost in the storm.
Angevine filed for the Blue Acres program around October, prior to his house being condemned then torn down. The program allows homeowners to sell their flood damaged homes to the state. The homes are then demolished with the property preserved as open space.
Linda Sanford, who saw some of the damage first hand when Swan Creek swelled in her backyard, says the $50 million from the Federal Emergency Management Agency will be a help to people who lost everything during the floods.
"We've got other people in other parts of the town that could really benefit," she said.
Her neighbor, Paul Stevens, added there was another creek that flooded just as badly.
"It probably took out more places in the long run," he said. "There are people that still aren't even back; they'll never go back into their houses."
Angevine believes he will hear from the state soon about buying his property, which he is still paying taxes on. But he doesn't know how soon he will hear from the state.
"You know how government works," he said. "Soon could be a year or two, or soon could be a month or two."
'I'm asking you to restore me'
Across the street from Angevine's former home is the back of Jeff Morgan's property. It has been in his family for at least a century.
Morgan said the first floor of the house, built by his grandfather, survived because it was above ground level.
"The water…cleared out underneath the deck," he said.
However, the rest of the property is a different story.
"It was very, very strenuous in the fact that I no longer had a driveway, I no longer had fences, I had a lot of property damage; internal and external," he said, adding that he lost the water heater and heating system.
Morgan has paid at least $30,000 out of pocket to pay for property repairs. That includes restoring the driveway and replacing his shed and a fence. Still, there is more work to do.
"I've got to spread it over time," he said.
Due to the area not being declared a flood zone by FEMA, Morgan said flood insurance was not required. Adding to his frustration, a representative from his insurance company examined the damages and later informed him that because the damages happened in a flood, they couldn't help him.
"I said, 'It was a little more than a flood,'" he recalled telling the insurance rep.  "It was a catastrophic event…this creek has never overflowed like that."
Morgan said the state should also try to help people who have property and "lost quite a bit because of that event."
"I'm not asking you to raise my level, I'm asking you to restore me to wherever I was," he said.
'A network of solutions'
The Blue Acres program is in high demand.
Doug O'Malley, director of Environment New Jersey, said the increased funding for Blue Acres is "clearly needed" to catch up with that demand.
"Climate change means storms like Ida are only going to intensify moving forward," he said, adding the Murphy Administration also needs to follow through with its commitment for new rules to ensure that no buildings are placed in areas that will flood due to "climate change-induced extreme weather."
At Tuesday's announcement, Shawn LaTourette, the state's environmental protection commissioner, suggested "a network of solutions" is needed to protect communities from devastating floods. He credited the governor for "set[ting] us on a path to be ready, to be more protective."
"In some places, the big civil works infrastructure projects that can take decades to build…that's going to be the answer," he said, adding that buyouts of repeatedly flood prone properties or increasing the infrastructure's capacity to manage the water that we see are possible solutions for other areas.
Murphy continues to urge residents to buy flood insurance as "the surest way to protect your home and possessions from a flood."
"To be clear, you do not need to live in a specified zone on a flood map to buy flood insurance," he said. "FEMA support…will only help you meet your basic needs so you can begin to rebuild."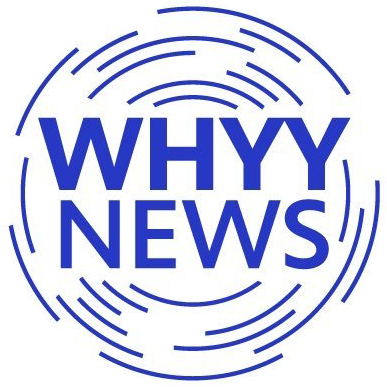 Get daily updates from WHYY News!
WHYY is your source for fact-based, in-depth journalism and information. As a nonprofit organization, we rely on financial support from readers like you. Please give today.