New Jersey Bridgegate panel goes to court to enforce subpoenas (Documents attached)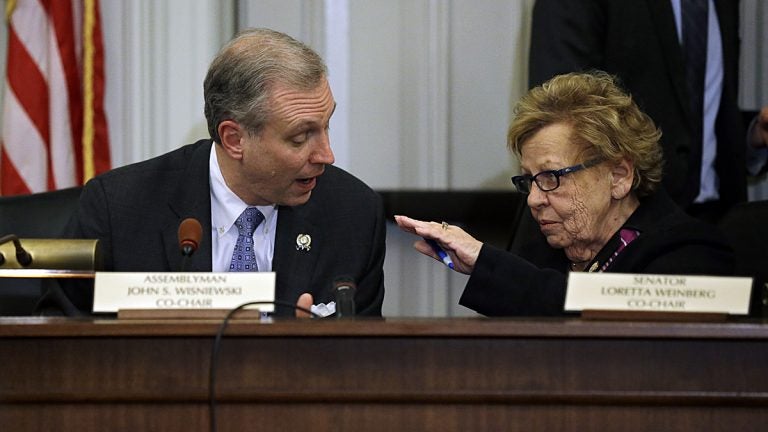 The New Jersey legislative committee investigating the September lane closures on the George Washington Bridge is hoping a court will compel Bridget Kelly and Bill Stepien to hand over documents under subpoena. Both are refusing to turn over documents or testify before the panel.
New Jersey Legislative Select Committee on Investigation Co-Chairs Assemblyman John Wisniewski (D-Middlesex) and Senate Majority Leader Loretta Weinberg (D-Bergen) released the following statement on Wednesday on court filings regarding William Stepien and Bridget Kelly.
"Today's court filings are an unfortunate but necessary step to further the committee's work. The committee remains confident in its legal position. We will now let the judicial process play out."
Documents submitted on behalf of the Legislative Select Committee
Brief in support of Enforcement of Subpoena for Bridget Kelly
Brief in support of Enforcement of Subpoena for Bill Stepien
Wednesday's court filing came as the chairman of the Port Authority of New York and New Jersey publicly apologized for the traffic jams at the center of the scandal that were orchestrated by Christie aides, apparently as political retribution.
David Samson, the head of the transit agency, says the authority is "deeply sorry for the inconvenience caused to our travelers."
Samson, a Christie confidante who oversaw his transition to governor, spoke during an agency meeting in New York.
______________________________________________________
The Associated Press contributed to this report