New Congress Democrats from Pa., N.J. look for ways to make an impact
While Nancy Pelosi funneled millions of dollars to the incoming freshmen class, more than 50 Democrats won their elections in part by vowing not to vote for her as speaker.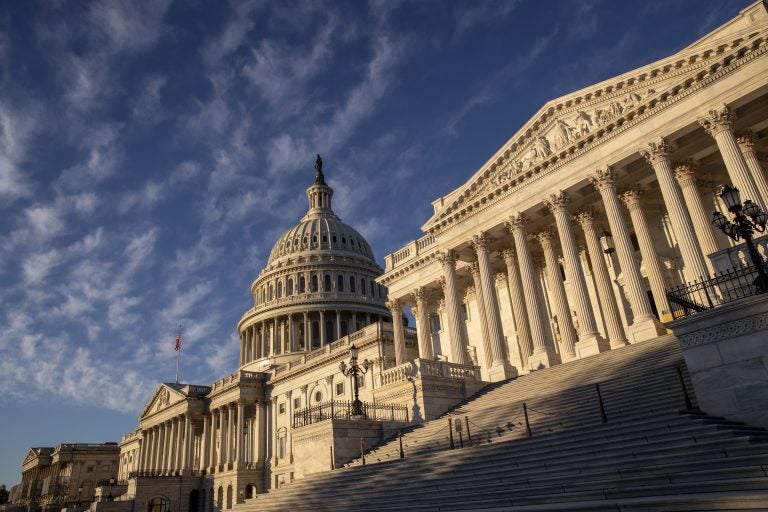 Nancy Pelosi just helped Democrats overcome tough odds and recapture the House after eight years of being locked out of power. While she funneled millions of dollars to the incoming freshmen class, more than 50 Democrats won their elections in part by vowing not to vote for her as speaker.
But no one has formally stepped up to challenge Pelosi, so U.S. Rep. Mary Gay Scanlon from Delaware County, one of the new crop of lawmakers elected this month, says she doesn't get all the fuss.
"How much controversy can there be – there's only one person running? She's also been an incredibly effective leader and we're in some fairly troubled waters now, so there's nothing wrong with having an effective leader," Scanlon said.
On the campaign trail U.S. Rep.-elect Andy Kim from South Jersey called for new party leadership, but now he says he's open to supporting Pelosi.
"Now I just want to make sure that I do my due diligence at this stage, understand the roles better and get a sense of the overall landscape of where the leadership is. And that's where my heads at," Kim said.
Winning candidate Jeff Van Drew, also a Democrat from South Jersey, says his whole party risks losing face with voters if they break their promises over new leadership.
"When you say something and you tell people something you should keep your word, and when you don't keep your word that just diminishes, I believe, what the public believes about elected officials. If you didn't want to do it and you didn't' want to keep your word, then you shouldn't have said it," Van Drew said.
Pelosi has the support of the majority of her Democratic caucus, but she still doesn't have enough support from her party to be named Speaker, though little by little, she seems to be gaining support.
The intrigue over the next speaker is just part of the many issues newly-elected members of Congress are dealing with. Our region's newly minted lawmakers are now charged with overseeing a more than one million dollar budget while also getting tutored on how to avoid ethics violations.
Scanlon says it's been a whirlwind. "Between trying to get an office set up, trying to hire staff it's pretty much just running full time," she said.
Unlike most freshmen who won't vote until January, Scanlon won a special election to fill a vacant seat so she's already cast her first vote.
"It was amazing. Just being on the floor of the House was amazing. It's such an honor and when you're kind of a U.S. history geek it's pretty incredible," she said.
Democratic U.S. Rep.-elect Tom Malinowski from Central New Jersey says the crash course is intense but inspiring.
"There are moments in the midst of the mundane details that remind you of the weight of responsibility that we have," Malinowski said.
All the newly-elected representatives from our region are Democrats. So many seats flipped parties in New Jersey that there's just one Republican representing the state in Congress.
WHYY is your source for fact-based, in-depth journalism and information. As a nonprofit organization, we rely on financial support from readers like you. Please give today.