New and longtime Philadelphians and returning citizens line up for city's new municipal ID
Dozens of people waited in a line at City Hall on Thursday after Mayor Jim Kenney launched the long-awaited local government ID program.
Listen
1:46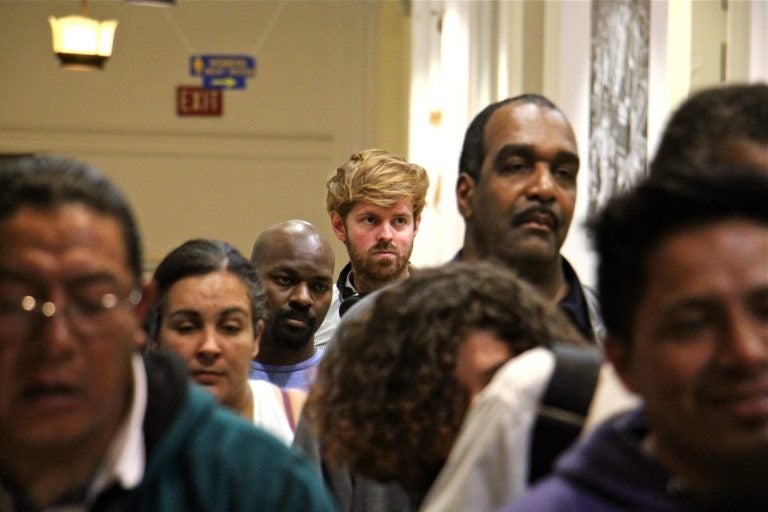 Philadelphia's new municipal identification card program drew crowds of interested applicants on its first official day.
Dozens of people waited in a line that snaked across a City Hall corridor on Thursday in the hours after Mayor Jim Kenney launched the long-awaited local government ID program. Some applicants had made appointments with the city but others would wait hours to snag one of the cards.
Many of Thursday's applicants previously faced barriers to establishing proof of local residency — something needed for everything from entering city rec centers to applying for a job. The new cards can be used in place of a state or federal ID for a variety of functions, including applying for social services, entering certain public buildings, securing housing and interacting with law enforcement.
The first 1,000 ID cards will be issued free of charge. The cards will eventually cost $10 for adults, $5 for teens and remain free to those 65 and older.
A number of applicants online were residents from Mexico or Central America who had previously struggled to obtain a valid ID due to their immigration status. While other cities have struggled to keep immigration authorities from using the cards to locate undocumented residents, Philadelphia has sought to keep applicant's information confidential.
Sat Garcia said a local employers had rejected his Mexican consular ID card. A local pharmacy had also refused the card when he tried to purchase over-the-counter cough syrup that required proof of identity for security reasons.
"I tried it with my old ID and they said 'no,'" he said. "I hope they take this one."
Luis Tenecela said he never bothered applying for a Pennsylvania state ID card, assuming that he would be rejected because of his immigration status. After 35 minutes in City Hall, he left with a municipal ID.
"This is my first ID card. I just used my passport before," he said.
Other applicants were returning citizens. Harry Ortiz recently left prison with no form of photo identification except an old Department of Corrections inmate card.
"I need it to work," he said. "This prison ID isn't good for nothing."
An official said that the prison ID plus a signed certificate of residency from his parole officer should be enough to issue a municipal card.
Still, other applicants were struggling with transiency or homelessness. Derek Wilson heard about the program at a men's shelter in Philadelphia. Although he already has an ID card, it was issued to him in a different state. He said he had been asked to show proof of residence in other cities as a prerequisite to accessing certain social services and was obtaining the municipal card as a preemptive step.
"I'm assuming that could be possible here and I want to take care of it at the beginning instead of the end of the process," Wilson said.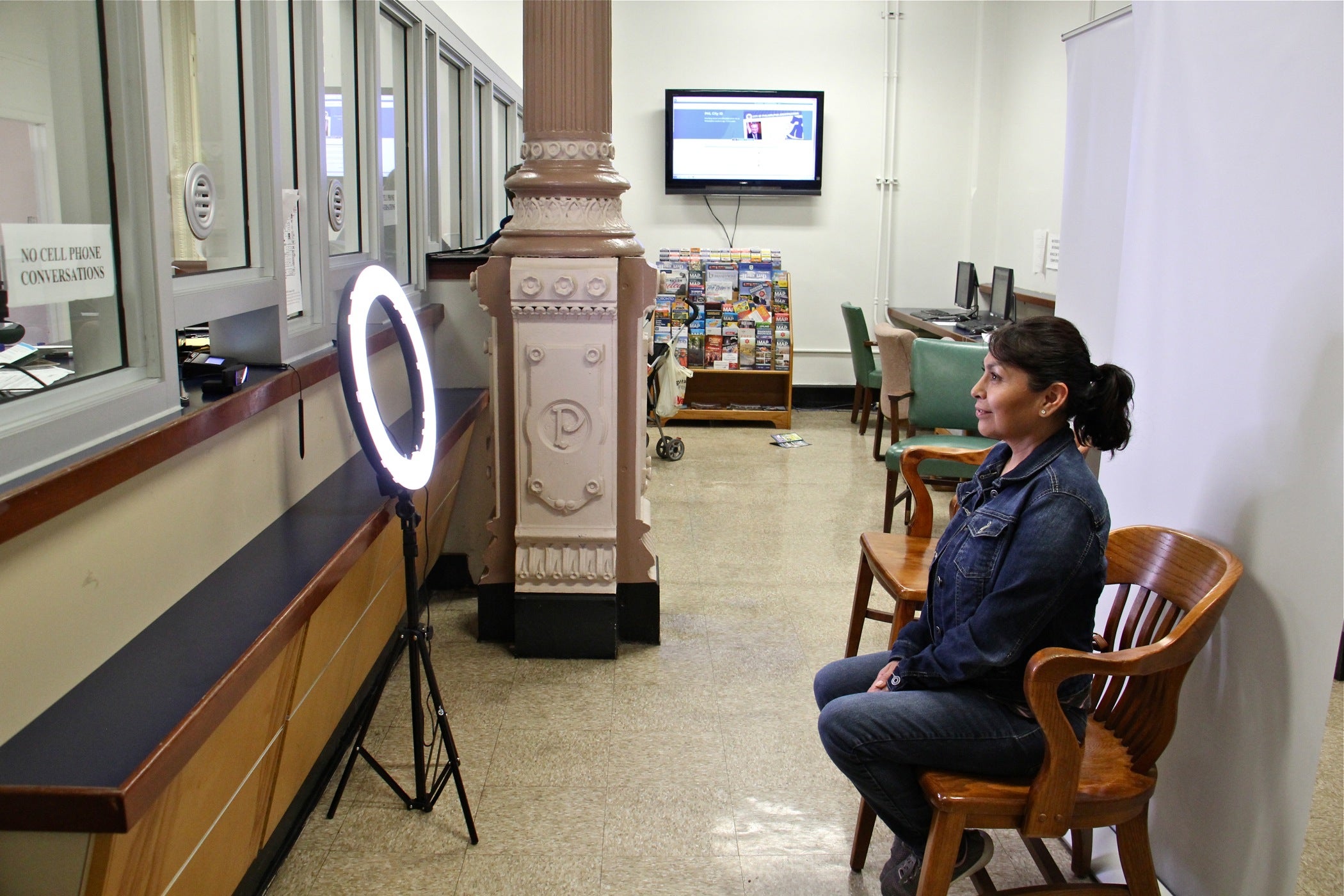 A few residents, like Clarissa McGee, were simply interested in the bevy of discounts and other promotions used by the city to promote the program.
"I heard you could go to the African-American Museum for free," she explained. "Well, that's better than just your regular state ID."
There was also confusion. Some applicants had questions about whether the cards could be used to board commercial airplanes. They cannot. Others wanted to know if they could use the cards to open bank accounts but the city-issued cards only work certain participating locations.
Some people would eventually go home empty-handed after hours of waiting. A program administrator estimated that the office would likely issue about 70 identity cards on Thursday.
The city joins New York, Chicago, San Francisco and several others in offering such cards. Residents must be able to prove their identities and addresses using a four-point system similar to what the Department of Motor Vehicle uses. Veteran's ID cards, a student ID, bank statements and pay stubs also work. A letter from a shelter or social service agency is also accepted to prove residency.
---
The Associated Press contributed to this report.
WHYY is your source for fact-based, in-depth journalism and information. As a nonprofit organization, we rely on financial support from readers like you. Please give today.