Needy Delaware schools get $1 million in 'opportunity' grants'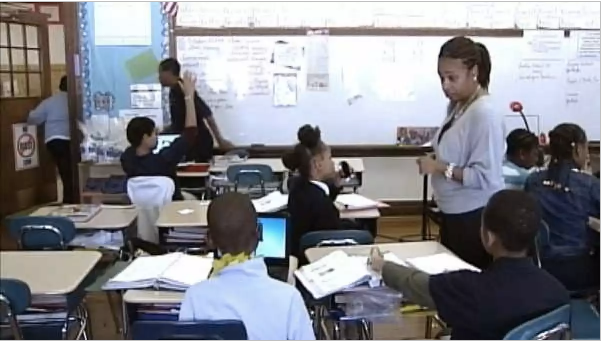 Nine Delaware school districts and charter schools will receive a combined $1 million in so-called state Opportunity Grants to benefit low-income students and those learning English, Gov. John Carney's office announced Wednesday.
The money, which is $4 million less than the Wilmington Education Improvement Commission had sought for city schools alone, will be spread across Delaware. The money is also being allocated during a year when Carney and lawmakers cut $26 million from K-12 public education funding.
The biggest opportunity grant is $200,000 to Colonial School District in northern New Castle to train teachers to help students at suburban schools who have been exposed to trauma. The smallest was $88,656 to Caesar Rodney School District south of Dover so Caesar Rodney High can provide "trauma-informed supports" and other services to its can 750 students who are learning English.
Students can be adversely affected in the classroom by a variety of trauma in their life — from physical and emotional abuse and neglect to a family death, living in a chaotic or violent home or neighborhood, or from bullying in schools, according to traumaawareschools.com, the website of The Treatment and Services Adaption Center.
In a trauma-informed school, educators and others are "prepared to recognize and respond to those who have been impacted by traumatic stress," the website says. "Students are provided with clear expectations and communication strategies to guide them through stressful situations. The goal is to not only provide tools to cope with extreme situations but to create an underlying culture of respect and support."
Carney said in a written statement that the Delaware Department of Education is "working hard to provide schools and educators with the tools they need to more effectively serve students from disadvantaged backgrounds, and close the achievement gap" between low-income students and those of means.
For example, in sixth-grade English, only 34 percent of low-income students were considered "proficient" in the Smarter Balanced standardized tests administered across Delaware, compared with 63 percent of students who were not from low-income households.
The governor said he expects schools receiving the grants to make progress and "will urge them to share their successes with their fellow educators across the state."
Carney has also created an Office of Innovation and Improvement aimed at helping high-poverty, low-performance schools, especially those in Wilmington.
Among the Wilmington schools receiving a grant is Elbert-Palmer Elementary School, which will get $106,832 to provide resources for students and families dealing with complex trauma. Elbert-Palmer's district, Christina is "focused on treating trauma as part of a larger effort to reduce student suspensions, increase student attendance, elevate student achievement, and more," Carney's office said.
Elbert-Palmer's principal, Gina Moody, said her "staff will be given resources to become more informed practitioners who engage with students with various social and emotional needs."
Also receiving money are Red Clay School District's Richardson Park Elementary, Brandywine district's Mount Pleasant Elementary, Great Oaks Charter School, Kuumba Academy Charter School, Las Americas Aspira Charter School and Woodbridge district's Early Childhood Center and Phillis Wheatley Elementary.