Navigation buoys once again mark historically treacherous N.J. inlet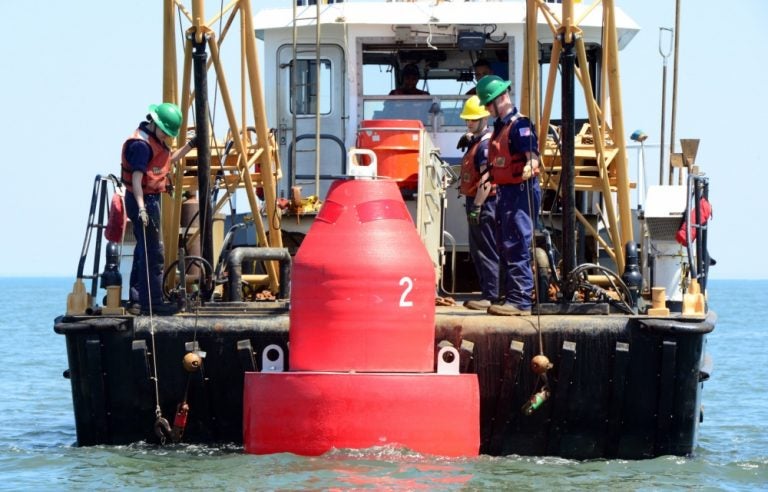 Just before the unofficial beginning to the Jersey Shore summer season, the U.S. Coast Guard has installed eight buoys in the newly dredged Little Egg Inlet.
In 2017, conditions became so treacherous that the U.S. Coast Guard pulled the buoys marking the inlet due to concerns that buildup of sand in the channel had become too severe for safe passage of boats.
Some parts of the channel were only 6 feet below mean sea level. The Coast Guard warned boaters that if they use the inlet they would be doing so at their own risk.
"The safety of mariners is our main priority," said Senior Chief Petty Officer Chris Beahr, officer in charge of aids to navigation team Cape May. "When areas become too shallow to safely mark, we have to remove the aids to navigation so mariners know the area is not the same safe depth as before."
But after the dredging of 700,000 cubic yards of sand from the inlet, which separates Ocean and Atlantic counties, the buoys are once again aiding in safe navigation.
The inlet dredging was a first for the waterway that features constantly shifting sands. The navigable boat channel is now a mile long and 24-feet below mean sea level.
Beahr says the new buoys will assist boaters around the clock.
"Buoys 1 and 2 are larger than the other buoys and will provide a better visual signal during the daytime as well as having brighter lights at night," he said.