N.J. moves forward on recreational pot, but expert says tax bounty may be limited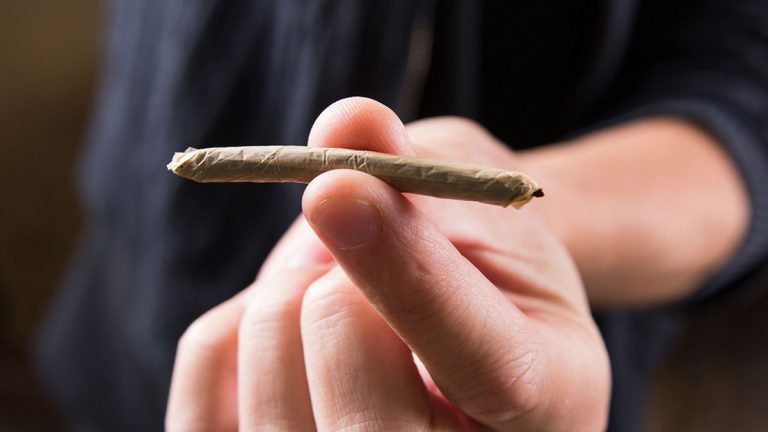 A nonprofit organization cautions New Jersey officials not to rely on revenue from sports betting and the possible legalization of recreational pot to solve the state's long-term budget problems.
New Jersey officials expect sports betting to bring in $13 million this fiscal year. Legalizing recreational marijuana could mean $300 million a year. And that eventuality moved closer to reality Monday as New Jersey Senate President Steve Sweeney said he's oping lawmakers will act by the end of summer on such a bill.
Sweeney and Assembly Speaker Craig Coughlin are working to coordinate bills for expanding the state's medical marijuana program, as well as legalizing recreational use for adults.
Sweeney, D-Gloucester, said he and Coughlin "haven't agreed to a package of bills yet, but we intend to move them both … I've told people they're going to be tied together. Medical is not moving without recreational."
Other states that have legalized pot have seen an increase in revenues, but it's a volatile funding stream, said Mary Murphy with the Pew Charitable Trusts.
"How will those marijuana revenues continue to perform as more and more states legalize recreational marijuana? Will you see revenue decline as legalization becomes more prevalent?" she said. "We simply don't have the data to know that at this point."
What's more, New Jersey's revenue from sports betting might also lag expectations if more states legalize it.
"If sports betting performs like traditional gambling — like casinos and racinos — state experiences have shown that there is a revenue bump in the beginning," Murphy said. "But, over time, as you get more competition, as your neighboring states legalize, revenues erode."
Though the state gets about 5 percent of its total revenue from "sin" taxes on gambling, alcohol, and tobacco, she warned that it's risky to rely on that for the future.
"There are plenty of appropriate one-time purposes that states can allocate these unpredictable revenue sources toward," she said. "It's when the state is thinking about how to make sure that there are resources available for all those long-term needs in the state, are the appropriate revenues being generated in a reliable way?"
The recreational marijuana legalization bill may include provisions to expunge the records of people convicted for possessing small amounts of pot.
No date has been set yet for legislative hearings on the twin measures.
WHYY is your source for fact-based, in-depth journalism and information. As a nonprofit organization, we rely on financial support from readers like you. Please give today.