N.J. coronavirus update: Murphy among governors pushing for more testing at colleges
Updated: 3:35 p.m.
___
New Jersey on Wednesday reported an additional 4,063 new COVID-19, cases bringing the cumulative total — since the first case was reported in March — to 289,563. Officials reported 27 additional deaths, raising the overall number of fatalities to 14,843. The number of probable deaths from the virus has risen to 1,812.
The Garden State's positivity rate now stands at 10.88%, while the rate of transmission crept up to 1.43; for every 100 cases, the virus will spread to another 143 people.
According to the state hospital association, there have been 2,446 hospitalizations as of Tuesday night; 461 are in intensive care and 223 are on ventilators.
"We're continuing to do everything we possibly can to push back against the current COVID-19 pandemic and this second wave and save every life we possibly can — especially as this second wave is now crashing around us," Gov. Phil Murphy said Tuesday in Newark, according to NJ.com.
The push for more testing
Murphy joined counterparts in Delaware, New York, Pennsylvania and three New England states urging all colleges and universities in their states to make COVID-19 testing available to all students who reside on campus before they leave for the Thanksgiving break.
Anyone who tests positive for the virus will be encouraged to isolate on campus. If they travel home, they will be encouraged to make arrangements to do so safely.
"There are — needless to say — many, many New Jersey students who attend school around the country including in these states," Murphy said. "Ramping up testing for students prior to their departures home is a critical step for reducing the risk of transmission across our region."
State Health Commissioner Judy Persichilli said students should consider getting tested before leaving campus and five to seven days after participating in any potential high-risk activity like a party or social gathering.
"Remember, small gatherings are contributing to the rise in cases," she said.
Persichilli added that while going home for Thanksgiving is an exciting time, officials need everyone's help to reduce the risk of spreading the coronavirus between family members.
"Students, hopefully, should be quarantining for 14 days before going home," she said. "If they haven't completed the 14-day quarantine, they can continue that quarantine period at home but they must remain separate from their family."
Persichilli, in sharing guidelines during Wednesday's briefing, said that students should avoid contact with their family as much as possible, wear a mask and maintain social distancing. She added that students whose homes include those at high-risk for catching the coronavirus should quarantine in a different home.
"I know families are eager to spend time with students returning from school and the public health guidance we are sharing is limiting some of those interactions," she added. "But these steps will keep your families safe."
COVID and the classroom
Garden State parents want a better remote learning experience for their kids.
That's according to a new poll commissioned by the New Jersey's Children's Foundation and the advocacy group JerseyCAN.
The poll also found what it described as "stark" disparities along racial and economic lines when it comes to seeking additional learning help, especially among Black and Latino parents.
According to the poll, 47% of families say their children will need additional support to have a successful school year. Among parents of color, 54% of low-income Black parents and 56% of low-income Latino parents are more likely to want additional help for their child.
"This period of wide scale remote learning has left parents in a forgiving mood," said Kyle Rosenkrans, executive director of the New Jersey's Children's Foundation. "But nonetheless, they are identifying deep disparities by race and by income and their access to the services, to the supports and the additional information they need for their child to be successful."
The poll also found that parents want regular access to their children's teachers and more information on how their children are doing in class. An overwhelming majority, 97%, said allowing their children to have regular access to the teacher — through live online lessons or through video or phone calls — would be most helpful. However, 57% of parents said that is something already offered at their children's school; less so for Latino parents.
Parents of color and low-income parents are more likely to say that their children's learning is fully remote.
Parents are also concerned about their child's well-being, said Janellen Duffy, senior advisor at JerseyCan.
"Parents have other concerns about the social and emotional needs of their children," she said, "and of course, making sure that children stay safe and healthy in this period of time."
Burlco officials warn against 'coronavirus fatigue'
It has been a long eight months — officials in Burlington County acknowledged as much — but they are asking residents to "shake off 'coronavirus fatigue'" as the surge in COVID-19 cases continues. They reported on Tuesday 216 new cases and two additional deaths. Overall, the county has recorded 10,849 cases and 487 deaths.
"Now is not the time for folks to become lax and let down their guard," said County Freeholder Dan O'Connell. "We've come too far already and there are too many lives still at stake."
Officials are calling on residents to adhere to social distancing restrictions and quarantining guidelines, as well as answering calls from contact tracers. But the county health department has been getting resistance from residents, according to Health Director Dr. Herb Conaway.
"This behavior is unacceptable and puts us all at greater risk from what remains a dangerous epidemic," he said. "It cannot continue."
O'Connell added that residents need to be more vigilant about wearing masks properly so that it covers both the nose and mouth.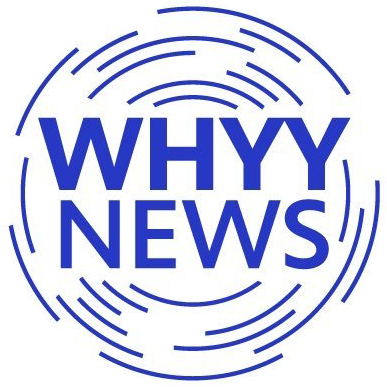 Get daily updates from WHYY News!