N.J. coronavirus recovery: Workers can refuse to return over safety fears
Updated at 4:05 p.m.
–
Are you on the front lines of the coronavirus? Help us report on the pandemic.
New Jersey reported another 539 coronavirus cases Thursday, bringing the state's total number of residents sickened to 165,816.
Another 70 residents died from complications of COVID-19. All told, 12,433 people have died in New Jersey from the disease.
Workers can refuse to return over safety fears
Workers recalled to their job, but concerned their employer has not met required health and safety standards or has violated a New Jersey executive order on COVID-19, can refuse to work and continue collecting unemployment benefits.
Labor Commissioner Rob Asaro-Angelo said such situations are "highly fact-specific" and "not easily met" but provide an out for people worried about catching coronavirus at work.
"No one should be forced to choose between their livelihood and contracting COVID-19," he said.
Residents are typically blocked from collecting unemployment benefits if they quit their job voluntarily, but there is an exception when working conditions are unsafe or dangerous.
The state's guidance came on the same day that groups of essential workers held rallies across New Jersey demanding safer working conditions as the coronavirus pandemic continues.
"Too many workers in New Jersey are falling through the cracks, as the right to reject unsafe work without retaliation is not guaranteed," said Reynalda Cruz, of New Labor, in a press release. "Our health is just as essential as our production."
Executive order violators still face citations
Some New Jersey towns and businesses want the state to move faster in reopening its economy, and a few are taking it into their own hands.
The Asbury Park City Council voted Wednesday to allow indoor dining, even though it is still banned at the state level. A Northfield movie theater said it would reopen despite state rules to the contrary.
Gov. Phil Murphy said law enforcement would continue to cite businesses that disobeyed his executive orders aimed at slowing the spread of COVID-19.
"We will continue to enforce as evenly as we can and where we think public health is at risk."
Murphy noted that the state is reopening, and started with lower-risk and outdoor activities.
"The facts are the facts," he added. "Inside, sedentary, no ventilation, close proximity, is hard."
Day care centers in New Jersey are permitted to open starting June 15. Hair salons, barbershops, and nail salons will be allowed to reopen their doors one week later, on June 22.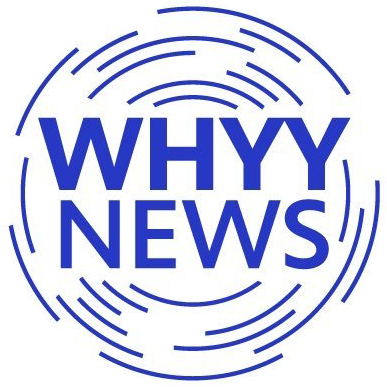 Get daily updates from WHYY News!
Unemployment claims continue to drop
Another 23,166 New Jerseyans filed for unemployment benefits in the week ending on Saturday, continuing a decline in jobless claims since the peak in late March and early April.
All told the state has received 1.2 million unemployment benefit applications since mid-March, when the coronavirus pandemic began.
The state Department of Labor said it was by far the largest volume of claimants in any 12-week period in the agency's history.
"On the one hand, we have achieved so many milestones since COVID-19 shuttered our workforce," said Commissioner Asaro-Angelo. "On the other hand, there is so much more to do to ensure that every claimant gets their questions answered and receives their benefits in a timely fashion."
The DOL said in a press release that it has paid benefits to 94% of applicants, with the average weekly sum being $1,050.
For weeks, unemployed residents complained that the system was overwhelmed and that payments were delayed.