N.J. bill wants to make incarceration easier on women prisoners, families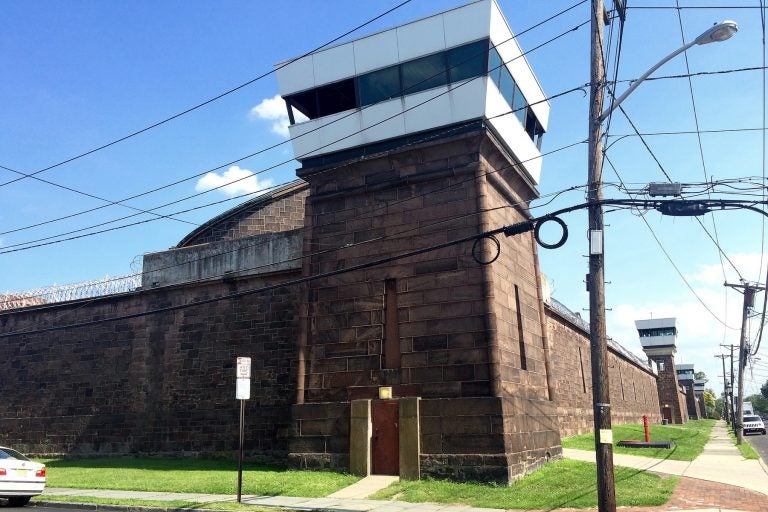 This story originally appeared on NJ Spotlight.
—
Discussions of criminal justice and incarceration reforms in New Jersey have focused on ending cash bail, using drug courts for those addicted to substances, helping former prisoners re-enter society with jobs and housing and making it easier to expunge prior nonviolent convictions. Little attention has been paid to the impact of imprisonment on families until recently.
Legislation designed to make it easier for incarcerated parents to stay in touch with their children and give them, and women specifically, some rights while in jail is poised for passage by the full Assembly. Titled the Dignity for Incarcerated Primary Caretaker Parents Act, A-3979 was introduced 10 months ago and is New Jersey's part of a national movement to improve prison conditions for women. It was modeled after the Dignity for Incarcerated Women Act introduced in Congress in 2017 by U.S. Sen. Cory Booker (D-NJ). And the Dignity Campaign is pushing to improve prison conditions for women in 20 states by 2020.
"Prison is truly a shared sentence as children directly suffer from the consequences of their parents' sentences," said Assemblywoman Yvonne Lopez (D-Middlesex), a prime sponsor of the bill. "Stripping people of their humanity does not bode well for them or society. If we want our correctional facilities to be truly reformative, then we have to stop denying inmates the most basic necessities and limiting their interactions with loved ones."
Hard to maintain relationships
Lopez and the other sponsors say the status quo in the correctional system can make it hard for parents to maintain relationships with their children and the preservation of family bonds can play a critical part in the success of a former inmate's re-entry to society.
The measure, which cleared the Assembly Appropriations Committee two weeks ago along party lines, would require state and county corrections officials to make it easier for families to maintain some contact while a parent is imprisoned and provide other assistance to the parents. Officials would be required to:
Place primary caretaker parent inmates in a facility as close to their children as possible;
Provide greater opportunities for visitation, for up to four hours in state prison and less time in county jail including on weekends, without limitation on the number of children allowed to visit and permit physical contact during visits;
Prohibit the placement of pregnant inmates in solitary confinement and ban the use of shackles on them;
Offer parenting classes for inmates;
Give pregnant and parent inmates the opportunity to enroll in residential drug abuse and mental health programs;
Allow former inmates to mentor incarcerated parents and assist them with re-entry to society.
Other provisions deal with related issues. For instance, because many incarcerated women are victims of physical or sexual assault or both, corrections officers would have to be trained in interacting with victims of trauma and inmates would have to receive trauma-informed care. And because women can be forced to choose between spending money phoning their children or buying feminine hygiene products, these products would have to be made available free of charge to female inmates without limit.
'…children caught in the middle'
"These individuals made mistakes and they are paying for them. There is no denying that," said Assemblywoman Valerie Vainieri Huttle (D-Bergen), another sponsor. "But there are children caught in the middle who still need them. The provisions in this bill would provide these inmates with the most basic necessities, and expanded visitation rights so they are able to maintain or build healthy relationships with their children."
The measure includes other requirements that would impact women in general, seeking to improve what Lopez called "deplorable conditions." For instance, corrections officers would be prohibited from entering restrooms and shower facilities of inmates of the opposite sex unless deemed absolutely necessary.
Additionally, the bill seeks to address the problem of sexual assault on inmates by strengthening the state Office of the Corrections Ombudsman. Empowering this office was spurred, in part, by the high-profile arrests within the last three years of a half dozen prison guards on charges of official misconduct and sexual assault of inmates at the Edna Mahan Correctional Facility for Women, the state's only women's prison. Lopez also cited a 2004 study that found one in 10 inmates in state facilities have been sexually assaulted.
The Corrections Ombudsman would be charged with monitoring inmates' allegations of physical abuse including sexual abuse and sexual assault, other kinds of abuse — in segregated housing, strip searches and prisoner transport — malnutrition and failure to provide free feminine hygiene products, aspirin and other items. In addition, the ombudsman would have to provide information to inmates and their families about their rights. And more generally, the office would be charged with conducting inspections of corrections facilities and issuing public reports about its findings.
Opposition to certain provisions
As passed by the Appropriations Committee, the measure is less comprehensive than Lopez had originally hoped. During an initial hearing last June, there was significant opposition to two provisions in particular: establishing a pilot program of overnight visits to prison by an inmate's children and a mandatory free video conferencing service so prisoners could see their children when they talk to them from behind bars. Safety and logistical concerns led to the removal of the pilot program, while the cost of video conferencing derailed that provision.
There would still be costs associated with the bill in its current format, but the nonpartisan Office of Legislative Services said it could not determine how much. The state, counties and the ombudsman would all likely have to spend more to implement the measure.
One reason why it is hard to estimate the fiscal impact, according to the OLS, is that it could not estimate the number of inmates who are considered primary caretaker parents. The most recent national data, from the U.S. Bureau of Justice Statistics, estimated that in 2007 52 percent of state inmates were parents and that the number of parents incarcerated increased by 79 percent from 1991 to 2007.