Montco arts showcase, Kimmel Center celebration, Delaware 'Dream,' and XPN Fest in this week's 'Things to Do'
Sep. 16 - Sep. 19: Things to do in Pa., Del., and N.J.
Listen
4:15
As COVID cases continue to rise in the Delaware Valley, fueled by the delta variant, most events are requesting proof of vaccination and returning to mask mandates. Since the situation remains fluid, scheduled events may be rescheduled or canceled as regulations change, so be sure to check with venues and be aware of ticket return/refund policies beforehand.
Montgomery County boasts over 200 arts and cultural venues which will be on display during the first ever Arts Montco Week. Participating venues will offer discounted admission, special promotions, activities and more during the week, which aims to promote the county's attractions. The week encompasses larger attractions like Legoland Discovery Center and music venues like the Keswick Theater and Ardmore Music Hall, as well as nature and art centers and galleries like the John James Audubon Center, the Haya Ground Studio and the Dance Depot. An app is available for download to help locate special promotions for the week.
What: Cultural venues and events promotion
Where: Various venues
When: Friday, Sept. 17 – Sunday, Sept. 26
How much: Pay as you go
Inspired by Parisian street art, the Rittenhouse Fine Arts Show — part street fair, part outdoor gallery — originated in 1928. The annual art show that takes place in the spring and fall turned virtual for the first time due to COVID earlier this year, but is back on Rittenhouse Square for the fall version. Artists in multiple disciplines — including mixed media, sculpture, printmaking, oil and watercolor painting — will display and offer their art for sale on the square.
What: In-person, outdoors arts show
Where: Rittenhouse Square
When: Friday, Sept. 17 – Saturday, Sept. 18, 11 a.m. – 6 p.m.; Sunday, Sept. 19, 11 a.m. – 5 p.m.
 How much: Pay as you go
WXPN's annual music fest features some of the best of American roots, funk, alternative rock and soul music from Los Lobos to Pigeons Playing Ping Pong to the Tedeschi Trucks Band. The three-day festival on the Camden waterfront offers several ticketing tiers for adults and children. You can also watch the festival via livestream on their official website.
What: In-person music festival
Where: Wiggins Waterfront Park, 2 Riverside Dr., Camden, N.J.
When: Friday, Sept. 17 – Sunday, Sept. 19
How much: $5 and up
Del Shakes is bringing the Bard to the people in a free, outdoor production of "A Midsummer Night's Dream." The magical atmosphere of the play will be recreated in Wilmington's Rodney Square and admission is free. COVID protocols in place will follow Delaware state guidelines. All Del Shakes staff will be masked and they encourage audience members to do the same. To prevent long concession and bathroom lines, programs will be digital, T-shirt sales are via smartphone only, and there will be no intermission.
What: In-person, outdoor theater performance
Where: Rodney Square, 1000 N. Market St., Wilmington, Del.
When: Thursday, Sept. 16 – Saturday, Sept. 19 at 7 p.m.; Sunday, Sept. 19 at 4 p.m.
How much: Free
The People's Emergency Center, which provides social services and arts and culture programming, is behind the Lancaster Jazz and Arts Festival, which usually takes place in West Philadelphia. This year it will take place entirely online due to the COVID-19 pandemic. The 2021 festival pays tribute to Grover Washington Jr., the late saxophonist who lived in Philadelphia for most of his life with a performance by the Grover Washington Jr. Legacy tribute band. Other performers include The Lady Hoofers tap ensemble, Greg Moore and Actual Proof, and more.
The three-day event starts with a 'Prix'-view party (which has sold out), then a 'Cruise-in' ride where the public is welcome to show off their hot rods and vintage vehicles. The 2.2-mile road course, which winds through the town of Coatesville, begins with a color guard performance of the national anthem before drivers rev their engines at 8:30 a.m. on Saturday. VIP tickets — which include food, drink, and hobnobbing with car enthusiasts — are available for a fee. 
What: Motorsports
When: Thursday, Sept. 16 – Saturday, Sept. 18
How much: Free, some ticketed events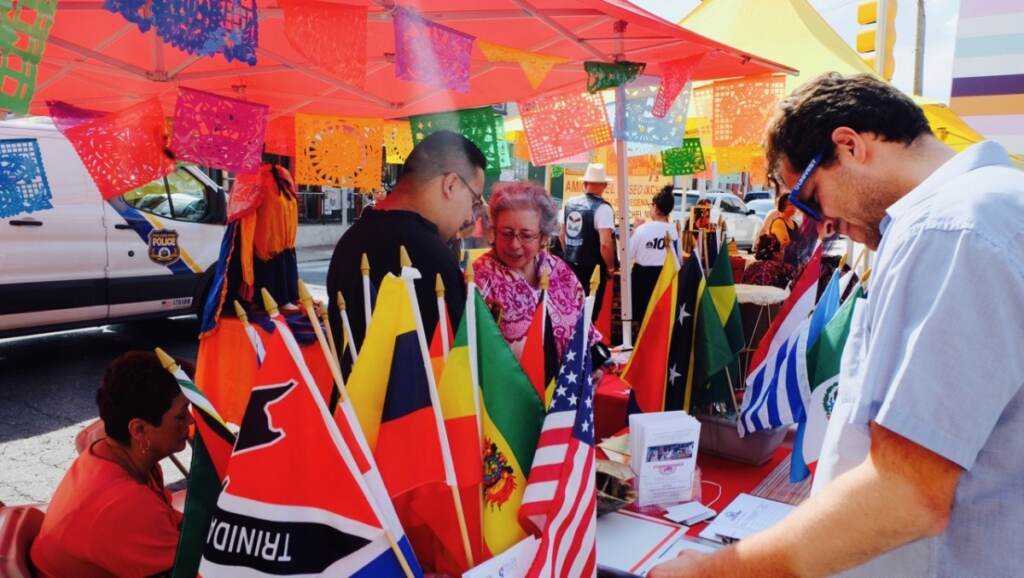 Several of the city's Hispanic organizations — Taller Puertorriqueño, Asociación de Puertorriqueños en Marcha (APM), Congreso de Latino Unidos, HACE, and Raíces Culturales Latinoamericanas — come together for this annual street party celebrating Hispanic culture. It comes just as Hispanic Heritage Month kicks off, which goes from Sept. 15 to Oct. 15. Art, dance, music, and social services will be highlighted at the event.
What: In-person street festival
When: Sunday, Sept. 19, noon – 3 p.m.
How much: Free
The Kimmel Center campus is reopening after over a year of going dark due to COVID. They're celebrating with an inclusive, free public festival that includes live performances from some of their resident companies and local arts organizations. Alongside that, dance workshops, poetry, social dancing, storytelling and even temporary tattoos are on the menu, which includes food and music. The Center has an ambitious fall season on tap, including "Hamilton" (there are still tix) and they'll be providing information on their scheduled shows and events as well.
What: In-person festival
Where: Kimmel Cultural Campus, 300 S. Broad St.
When: Saturday, Sept. 18, 11 a.m. – 4 p.m.
How much: Free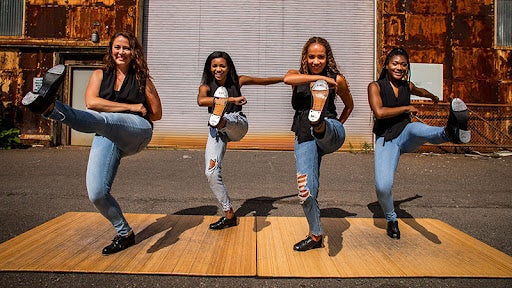 Art shows can favor the deep-pocketed elite, but this show hopes to attract a more financially diverse crowd. InLiquid, NextFAB, and Clayfest are joining forces for the fair, which takes place over several blocks in and around North American Street. The 21st annual fair offers all of the art for sale at $200 or less. Workshops, music, food, and drink will be available and arts and community organizations will be offering their talents and resources as well.
What: In-person street fair
Where: North American St. from the 1400 block (Master St.) to the 1800 block (Berks St.)
When: Saturday, Sept. 18, noon – 6 p.m.
How much: Free, pay as you go
Cars and parties often go together in the Delaware Valley and often for a good cause. This year's car show and party highlights vintage cars from movies like "American Graffiti," "The Great Gatsby," "The Graduate," and "Thunderball," along with other historic autos from 1910-1968. Proceeds from the show benefit the Joseph Boxler Education Fund, which helps the museum's educational programming.
What: Charity event
Where: Marshall Steam Museum at Auburn Heights, 3000 Creek Road, Yorklyn, Del.
When: Saturday, Sept. 18, 12:30 – 4:30 p.m.
How much: $20 – $25, $2 for ACCESS Delaware members
Dining out in Center City is regaining its pre-pandemic momentum, and this annual restaurant promotion should help that out. Participating restaurants from a multitude of cuisines will offer prix fixe menus of $25 for a multi-course meal to $40 dinners that are available indoors, outdoors, and for takeout.  Discounted parking is also available from 4:45 p.m. – 1 a.m. at participating Center City garages. Reservations are recommended and as COVID protocols keep changing, check out the restaurant of your choice's website for the latest info.
What: Dining promotion
Where: Various venues
When: Saturday, Sept. 18 – Thursday, Sept. 30
How much: Pay as you go
Keep checking with "Things To Do" as we continue to provide our picks for entertainment during the industry's COVID-19 recovery. Please consult our coronavirus updates to keep up with the latest information regionally.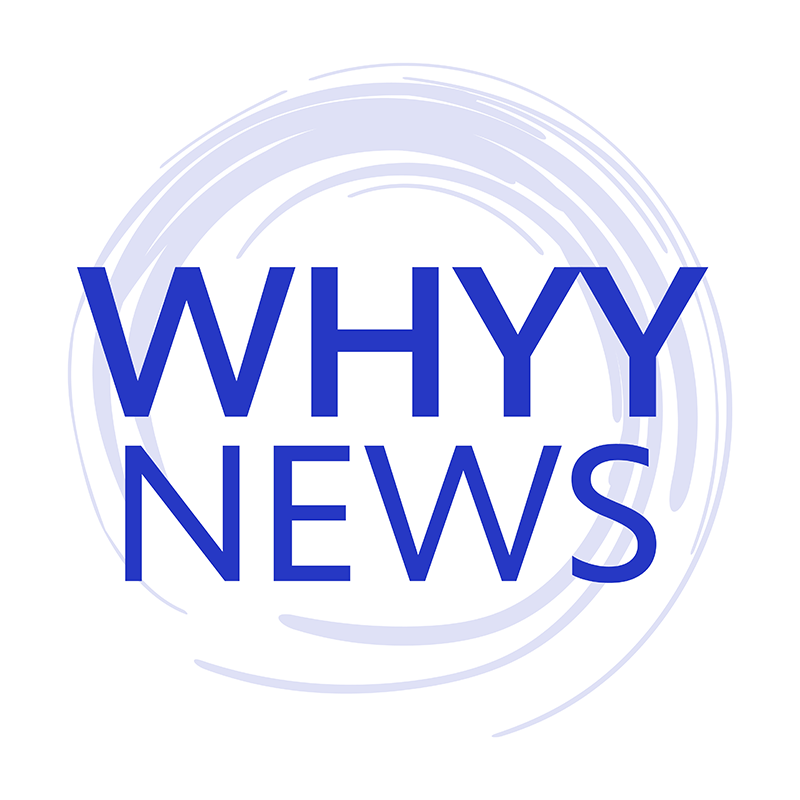 Get daily updates from WHYY News!
WHYY is your source for fact-based, in-depth journalism and information. As a nonprofit organization, we rely on financial support from readers like you. Please give today.