New Jersey lawmakers set to vote on $37.4B budget deal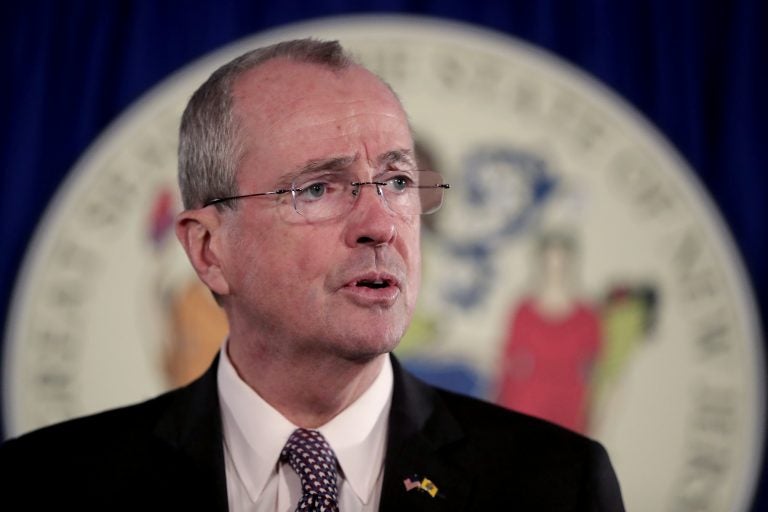 Updated: 6:39 p.m.
—
New Jersey lawmakers say votes on a $37.4 billion budget deal brokered with Gov. Phil Murphy are delayed but expected to be held.
Senate Majority Leader Loretta Weinberg and Assemblyman John Burzichelli said Sunday the delay is technical and that the last-minute deal is not in any jeopardy.
The Democrat-controlled Assembly and Senate are set to vote on the spending plan Sunday morning.
The Democratic governor and legislative leaders reached the deal late Saturday.
The deal finances spending increases by raising the income tax on people making $5 million and above from 8.97 percent to 10.75 percent. It also raises the business tax on companies making more than $1 million by an average of 2 percent over four years. The increase expires after four years.
"We agree that we must ask the wealthiest New Jerseyans to pay their fair share to allow us to ramp up our investments in school funding and property tax relief," Murphy said.
Murphy says the deal is "just the beginning" of moving toward a "stronger and fairer" state.
There will be no broad sales tax increase as part of the deal, though that tax will be levied on e-cigarettes and lodgings like Airbnb.
The deal also provides $20 million for a program Murphy proposed to phase-in tuition-free community college.
Senate President Steve Sweeney praised the deal.
"It was never a disagreement on where we wanted to go. It was how to get there. And we got there in a place we all think is fair," Sweeney said.
WHYY's Phil Gregory contributed reporting.