Mt. Airy-based food anthropologist studies middle-class eating habits locally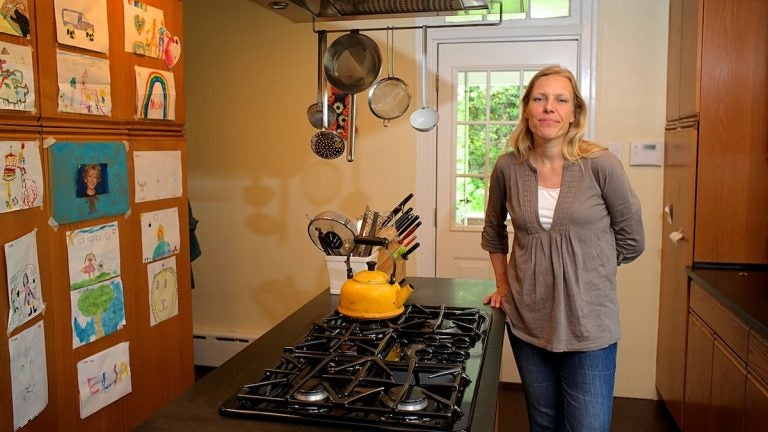 Anthropologists don't typically examine average middle-class American life. Immigrant populations, religious minorities, even hunter/gatherer tribes are more commonplace.
That didn't stop City University of New York PhD candidate Neri de Kramer when it came time to choose a subject for her dissertation.
For nearly a year now, the Mt. Airy resident has been exploring the food behaviors of what she calls an "ignored group."
"Food reveals a lot about people," said de Kramer. "How people navigate the food system and the choices they make is reflective of how they think about the broader environmental and political environment in which they're try to prepare the next generation."
De Kramer's research centers on choice — where residents get their food and why.
A hypothesis
The study's participants are all self-identified middle class residents from Northwest Philadelphia. Mostly from Mt. Airy, but also Germantown and East Falls.
Basing her research there is, of course, convenient for the mother of two. But Northwest Philadelphia is also known for its racial and economic diversity, which de Kramer said makes her work more applicable to the middle class as a whole.
Her overarching hypothesis: The middle class is not a big homogenous population — it's a lot more nuanced than people think.
De Kramer is using food to help reveal some of that diversity.
"It sort of challenges this notion that the middle class have no problems, you know, they have some money, they have their education, they're generally well-situated to buying healthy food and good consumption choices, but in reality I think that a lot of people do struggle with that despite their income or their education level. It's still difficult," said de Kramer.
A range of options
In Northwest Philadelphia, there is a plethora of food choices, including corner stores, traditional supermarkets like Acme and more high-end options like the Weavers Way Co-op.
Some of de Kramer's subjects shop exclusively at the Co-op or Whole Foods in nearby Montgomery County and don't think much about how much they spend on food.
The largest chunk of her sample, though, struggles financially despite often being just as well-educated. They can't, as de Kramer puts it, "buy peace of mind."
Some are underemployed. Others work for nonprofits or teach.
"As a consequence, they don't have a lot of money, but they still have these values that align with their class identity and their education and their critical stance. But they can't afford to shop at the Co-op and certainly not Whole Foods," said de Kramer.
To fulfill those food values, while still offsetting some of the cost, de Kramer has found that a number of her subjects have turned to producing their own food — beer, vegetables and coffee, among other things.
"It's cost-effective and sort of crafty and high-status at the same time," she said.
Affordability vs. values
Still others purposely shop at conventional supermarkets because they think doing otherwise only further divides the population into have and have-nots.
"They're not comfortable making that kind of distinction to their children," said de Kramer.
And still others can't afford to make a choice about where to shop most of the time, despite their values about food and healthy living.
Underneath it all, said de Kramer, is a lot of anxiety.
Parents are worried about what lessons and values they're transmitting through the food they serve to their kids.
They're also simply concerned about the food itself.
"The middle class is really not doing well economically, but people think of themselves as having to have a certain life and they have certain values and they want to adhere to those values and then they have to get creative on how to attain that lifestyle and retain their middle class identity," said de Kramer.
One-on-one interviews, trips to the supermarket and observing family dinners are all part of the process that she expects to wrap up in the coming months.
WHYY is your source for fact-based, in-depth journalism and information. As a nonprofit organization, we rely on financial support from readers like you. Please give today.