More than $1 million floods Wissahickon Valley Park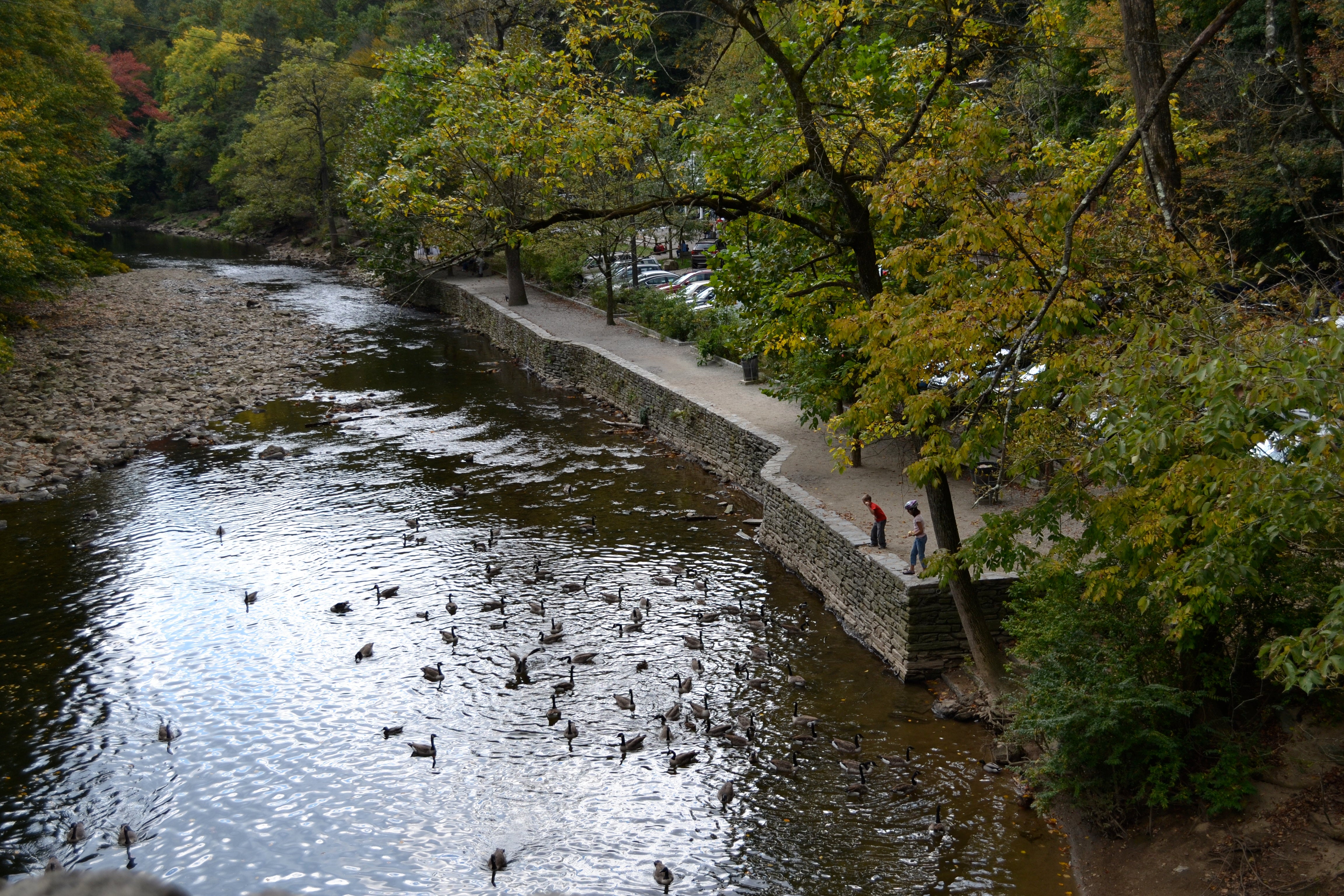 More than one million people trek into Wissahickon Valley Park each year. That's a lot for a park that was never designed to handle that level of traffic. Luckily, four recent grants have pumped more than $1 million into the park stewardship efforts of the Friends of the Wissahickon (FOW) – a group dedicated to preserving the park's natural beauty and bringing in more guests.
"In the last decade, I'd say we've been really heavily focussed on creating a sustainable environment that can accommodate the really heavy uses that the park sees," said Maura McCarthy, FOW executive director.
Just before the new year, FOW announced receipt of four significant grants that will help them do just that.
From the William Penn Foundation, FOW received $440,000 intended to engage the public around and inspire stewardship of the Wissahickon Valley watershed.
That grant was the result of years of conversation and a longterm relationship with the foundation, but the other three grants came from the Pennsylvania Department of Community and Economic Development (DCED) and "were much more sort of striking while the iron was hot," McCarthy said.
Those grants include $271,000 to close and redirect trails from the Roxborough side of the park that are dumping pollutants into the creek and destabilizing the bank, $250,000 to partially fund repairs along Forbidden Drive where the trail has shifted and $100,000 to fund half of FOW's parkway signage and wayfinding efforts.
Wissahickon Valley Park

Wissahickon Valley Park

Wissahickon Valley Park
WAYFINDING AND SIGNAGE
"I think the thing that people will notice the most is the signage implementation plan," McCarthy said.
The funding for that effort was fortuitous, she said, because as soon as FOW submitted the grant application, Parks and Recreation approved the parkwide signage plan.
Wissahickon Valley Park has not seen new signs since 1990, and even those are sparse. In an effort to make everyone feel comfortable, safe and connected in the park, FOW plans to install signs and wayfinding tools at every primary, secondary and tertiary entrance.
"I think established users may consider it a bit of culture shock," McCarthy said.
She said to an extent there is a feeling that the park is everyone's secret garden, but FOW wants to encourage a sense of ownership and openness in the park.
"There was a period of time where even native Philadelphians who lived here their whole lives, and I think this is still true, don't know about this park and aren't really sure where they are," she said.
COMMUNITY SUPPORT
FOW is "very keenly looking for matching money" for the signage and Forbidden Drive repair projects, both of which were only partially funded. The group will look to its members for support and draw on one of its key strengths – passionate support from its visitorship.
In 2013, volunteers contributed around 10,000 hours to FOW projects, and FOW's membership constitutes its single most important stream of financial support.
"The grants we received in 2013 were really extraordinary for a couple of reasons," McCarthy said. "Not only for the amount, but because they all indicate the confidence that the public input has built in the Friends as an organization. I don't think we could have accessed those big grants if we didn't have the hands on the ground."
McCarthy said that community support, along with FOW's social media engagement, strong relationships with the Philadelphia Department of Parks and Recreation and the Philadelphia Water Department and support from elected officials helped secure this grant funding.