More cars vandalized in Mayfair as town watch continues member training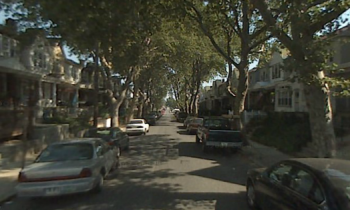 A week after two dozen Mayfair residents awoke to find their cars vandalized, others discovered the same.
Neighbors along the 4000-block of Aldine Street had their cars vandalized overnight into Sunday morning, Mayfair Town Watch President Milt Martelack said.
In light of incidents over the last two weekends, Martelack said the neighborhood has been having "very serious issues with widespread vandalism."
Martelack is relatively new to Mayfair Town Watch, which kick-started its efforts again at the beginning of the current civic association meeting season. He previously patrolled in Holmesburg and has been outspoken in efforts to prevent a methadone clinic from opening on the 7500-block of Frankford Avenue.
A total of 13 cars were vandalized on Aldine Street over the weekend, Martelack said. Last weekend, two dozen cars were graffitied along the 3000-, 3100- and 3200-blocks of Knorr Street. Though he assured the town watch is out there, he said it's, "like a cat and mouse game trying to catch [the perpetrators] in the act.