Millions of paycheck protection dollars went to Pennsylvania lobbyists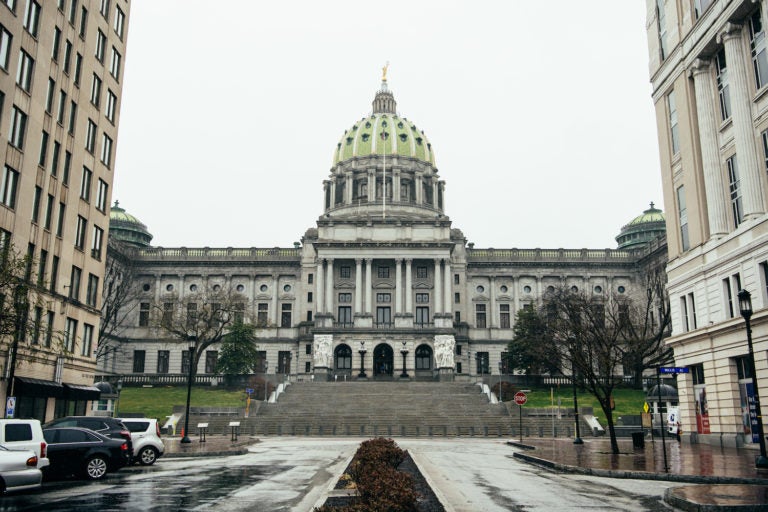 Major Pennsylvania lobbying and political firms have swept up millions of dollars in federal paycheck protection loans during the coronavirus pandemic — despite the fact that those loans explicitly bar money from going to organizations primarily engaged in lobbying. The recipients who do lobbying say it's all above board, since they mostly earn their money from other types of business.
Data newly released this month by the U.S. Treasury and Small Business Administration shows that in Pennsylvania, more than 26,000 small businesses and organizations have each received $150,000 or more since April.
Recipients range from restaurants to medical offices to the Pittsburgh Symphony. They also include 19 entities registered to lobby Pennsylvania politicians and shape state policy.
Is this legal?
Pennsylvania was far from the only place that saw lobbying groups rake in PPP money. 
These businesses and organizations were likely permitted to receive federal aid because, although many of them are known mainly for their lobbying activities, they reported that it accounts for less than half of their revenue.
An SBA rule prevents any business that gets "over 50% of its gross annual revenue from political or lobbying activities" from getting federal dollars through the administration.
The federal government doesn't make PPP loans directly — it guarantees them after the borrower applies for the loan through their bank. A spokeswoman for the SBA noted that means the loans are approved based on the borrower making a "good faith certification" to their lender that they're eligible and in need.
Michael Pollack, a Philadelphia-based rabbi and activist with the group March on Harrisburg, which advocates for lobbying reform, said he thinks these relatively loose restrictions on lobbyists getting federal dollars speaks to a broader political culture issue — both in Harrisburg and beyond.
Lobbyists, he said, are "incredibly smart in how they do these things, but the main goal at the end of the day is to get as much public funding into private hands as possible. That's the job of corporate lobbyists."
Lobbyists and political consultants, however, saw the PPP restrictions as much too harsh.
The SBA's 50% rule has been around for decades, but when the agency formally applied it to the PPP in April, the Washington, D.C.-based American Association of Political Consultants sued in hopes of being more broadly included in the relief program.
A federal judge ultimately ruled against them, noting the SBA's long-standing rule preventing federal money from subsidizing political speech. The group is appealing.
It wasn't a foregone conclusion that organizations that make money lobbying would have been eligible for PPP  loans to the degree that they currently are. 
U.S. House Democrats, for instance, are pushing for stronger restrictions. Their $3 trillion coronavirus relief bill would have prevented any business with a lobbyist on payroll from including that position in its estimated expenses, and would have prevented any loan money from going toward that position.
The GOP-controlled Senate, however, has indicated it has no intention of taking up that bill.
Who got the money?
Not all companies that are registered to lobby do the same thing. Sometimes law firms, for instance, will do some lobbying as a portion of their business. Nonprofits often register to lobby or keep a small number of lobbyists on their payrolls, and companies primarily engaged in communications or public relations frequently register to lobby on behalf of certain clients.
Larry Ceisler, who heads Philadelphia-based Ceisler Media and Issue Advocacy, said that's the case for him. He estimated that only one to two percent of his business's revenue comes from indirect, or grassroots, lobbying. 
He said that — along with losses he attributes to coronavirus-induced instability — qualified it to receive a PPP loan between $350,000 and $1 million in April.
Ceisler said he's not in the habit of having "lunches with members of the General Assembly."
"We're a communications company that communicates messages that touch on public policy," he said.
Nearly all the registered lobbyists who returned requests for comment said similar things — that their business makes less money on lobbying than it does on other activities, and that unpredictable business conditions during the pandemic qualify them for aid.
Those unpredictable conditions weren't all negative in the lobbying industry. Several lobbyists and political consultants noted that early in the pandemic, when Pennsylvania began enforcing a raft of ever-changing business closure orders, they got a flood of new clients who wanted state law adjusted so they could get permission to keep operating.
But Roy Wells, who heads Harrisburg-based Triad Strategies, said that wasn't enough to offset losses from other clients terminating their contracts. Triad received between $150,000 and $350,000 from the PPP.
"At the time, we were making a decision of how we were going to move forward," he said. "We were looking at the declining revenue, loss of clients, and the need to maintain staff and employees. And the PPP gave us a way to keep people employed with their existing salaries and their existing benefits."
The SBA doesn't provide specific numbers about the loans it handed out — just a range. But based on that information, it's possible that organizations registered to lobby in Pennsylvania have received more than $60 million, altogether.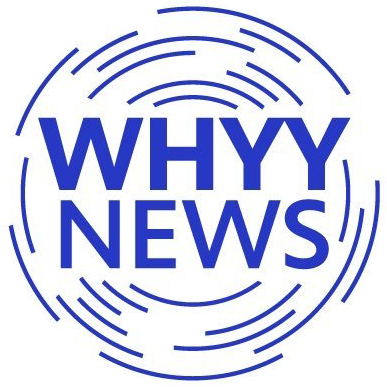 Get daily updates from WHYY News!
The big picture
Asked why they needed PPP money, lobbyists and political consultants tend to make the case that their small businesses are just like any other, and have been suffering due to instability.
"It was important to keep employees working during a difficult and unpredictable time," said Steve Aaron, a spokesman for former Pennsylvania Gov. Tom Ridge's lobbying outfit, Ridge Policy Group, which received between $150,000 and $350,000 in May. "RPG applied within the rules and guidelines and was approved for what the firm was eligible to receive."
But Nathan Benefield, vice president of the Commonwealth Foundation, a conservative Harrisburg think tank, said that's a reductive view of the situation.
"The spirit of the rule … is because we don't want taxpayer money subsidizing politics and lobbying. That's the principle," he said. "So it does concern me to see groups that are lobbyist groups getting PPP loans, basically getting taxpayer money for political activity."
He added, he doesn't think the businesses that got PPP loans have been affected badly enough by the pandemic to justify taking up federal dollars — describing them as "prominent" figures on the Harrisburg political scene who "generally speaking, are doing pretty well."
Lobbying reform is one of the rare policy areas where conservatives and liberals tend to find common ground.
Pollack, the March on Harrisburg activist, has a very different political philosophy from Benefield, but has come to more or less the same conclusion on PPP: lobbying firms may be able to successfully argue that they operate like any small business, but at the very least, they shouldn't get aid ahead of businesses like restaurants and independent stores. 
Pollack noted, he himself is registered as a lobbyist in Pennsylvania.
"If an advocacy group like March on Harrisburg tried to get a bailout — we would never even apply for that," he said. "It's just unheard of for us to think that the public would subsidize an advocacy effort. It's mind-boggling."
Disclosure: WHYY received funds through the first round of the Payroll Protection Program.