Mifepristone is at the center of growing legal battles. Where does it leave medication abortion in Pa., N.J., and Delaware?
Medication abortions account for 53% of all facility-based terminations in the U.S. Recent court rulings have created uncertainty around future access to a key abortion drug.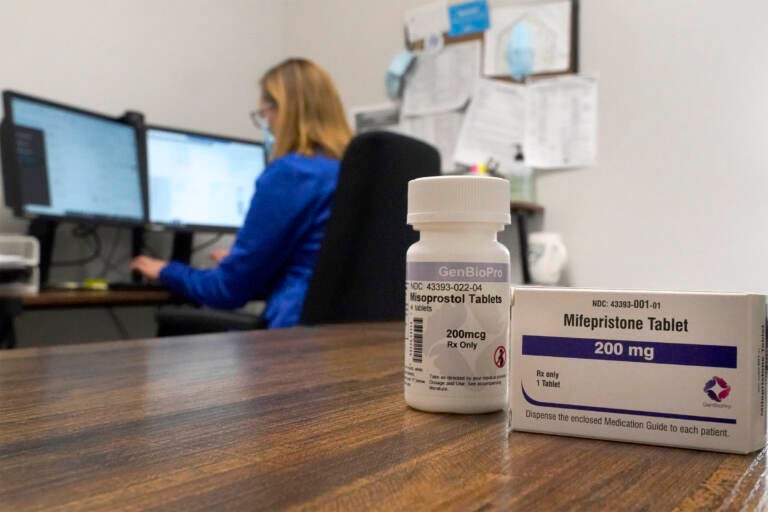 The U.S. Supreme Court is expected to issue a decision by midnight Friday night on how much access women and health care providers will have to a common abortion medication, mifepristone, while federal lawsuits play out.
The impending verdict follows a series of lower court rulings and legal challenges this month that reproductive law experts and health providers say have caused massive uncertainty and confusion over access to medication abortion nationwide.
"These [rulings] are creating pandemonium and chaos," Dr. Lisa Perriera, chief medical officer of the Women's Center, said. "But the message that needs to be shared is abortion is still available at our centers."
At the center of the legal conflict is an April 7 ruling by a federal judge in Texas in a case between a Christian legal group and the U.S. Food and Drug Administration over mifepristone, one of two medications approved for abortions up to 10 weeks of gestation.
The Texas judge ruled that the drug should have never gone to market, despite the medication's 23-year safety and efficacy history under FDA approval, and ordered that mifepristone's approval status be suspended on April 14.
Medication abortions account for 53% of all facility-based terminations in the United States. The FDA approved a brand version of mifepristone about 23 years ago and a generic version in 2019.
A suspension of the drug's status could effectively freeze manufacturing and distribution of the medication nationwide.
Before the suspension took effect, the U.S. Department of Justice under the Biden administration filed an appeal to the Texas ruling, and requested that access to mifepristone be preserved during the appeals process.
The 5th Circuit Court of Appeals granted that request, but only partially. The appeals court said mifepristone could retain its approval status, but health providers could no longer prescribe the drug to patients through the mail, and it could only be used for abortion through 7 weeks of gestation.
Now, the U.S. Supreme Court will decide whether to uphold the lower court's restrictions on mifepristone, or restore full access to the medication while the Department of Justice appeals the Texas suspension ruling.
Contributing to the confusion around the fate and status of mifepristone in the U.S. is a contradictory ruling made by a federal judge in Washington in a different lawsuit on access to the abortion medication.
On the same day as the Texas ruling, a Washington judge ruled in favor of attorneys general from the District of Columbia and 17 states, including Pennsylvania and Delaware, who sued the FDA to maintain expanded access to the drug.
Reproductive health law expert Rebecca Rebouché, dean of Temple University's Beasley School of Law, said this has all created an unprecedented situation.
"We are in this kind of no person's land of, 'can a court do this?'" she said.  "And if [mifepristone] is suspended, what does the FDA do in response, and what are the implications of those two things together? This issue is so confusing because we really are in uncharted territory."
Medication abortion in Pennsylvania, New Jersey, and Delaware
Each state has its own laws regarding the timing and circumstances under which someone can get an abortion, medical or surgical. But both methods remain legal in the tri-state area.
If the Biden administration's appeal case ultimately fails and the Texas suspension ruling takes effect, Perriera said she hopes mifepristone will at least be available in states like Pennsylvania and Delaware, which were plaintiffs in the Washington lawsuit.
Regardless of what happens in the courts, Perriera said medication abortion will still be an option at places like the Women's Center, an independent abortion health care provider with locations in Philadelphia, Delaware County, South Jersey, Connecticut, and Georgia.
Mifepristone is a single-dose pill often taken alongside misoprostol, another medication approved for early-term abortions. The latter drug is not affected by the latest federal rulings.
In New Jersey and Delaware, physicians and advanced practice nurses can prescribe abortion medications. In Pennsylvania, only physicians can.
"There's a very effective misoprostol-alone regimen that can be used," Perriera said. "So, if medication abortion is the way that feels the best for you to end your pregnancy, you will still have the ability to do that."
The downside, Perriera said, is that a misoprostol-alone abortion requires multiple doses and may have more side effects like nausea, vomiting, diarrhea, and fever.
Perriera said providers are also prepared for a possible uptick in surgical abortions, also referred to as procedural abortions, which are performed by physicians at health care facilities.
In Delaware and New Jersey, advanced practice nurses can also perform procedural abortions.
Legal challenges and state actions
Rebouché believes the legal entanglements will only get more complex before anything is resolved.
If mifepristone does become suspended in the future, Rebouché said the FDA has enforcement discretion in what actions, if any, it takes to address the Texas ruling.
"It is not ignoring the order, and it is not not complying with the order to decide that within the enforcement discretion of the agency, it is not going to take action against manufacturers or distributors," she said.
Legal experts say at the heart of the Texas ruling is a question around the authority of federal agencies, especially when that authority — including an agency's regulatory powers and decisions — is challenged.
For this reason, Rebouché said a formal case could eventually end up before the U.S. Supreme Court.
Several states have enacted plans to stockpile supplies of mifepristone and misoprostol during the legal battles.
Pennsylvania Gov. Josh Shapiro launched a new reproductive health care resources website this month, which includes information about the Texas ruling and abortion options across the commonwealth.
"My administration is exploring every possible action we can take to keep medication abortion accessible, expand access to reproductive care, and continue safeguarding the freedom to choose," Shapiro said in a news release.
Senate Democrats in the Delaware legislature called the Texas ruling "disappointing" and "another politically motivated attack" on reproductive health options.
"We don't yet know what this will mean for the availability of mifepristone across the country," wrote Senators Dave Sokola, Bryan Townsend, and Elizabeth Lockman, "but one thing is certain: abortion remains legal in the First State."
New Jersey Gov. Phil Murphy pledged to fight any restrictions on reproductive health care, and said he supported the Biden administration's appeal to the Texas ruling.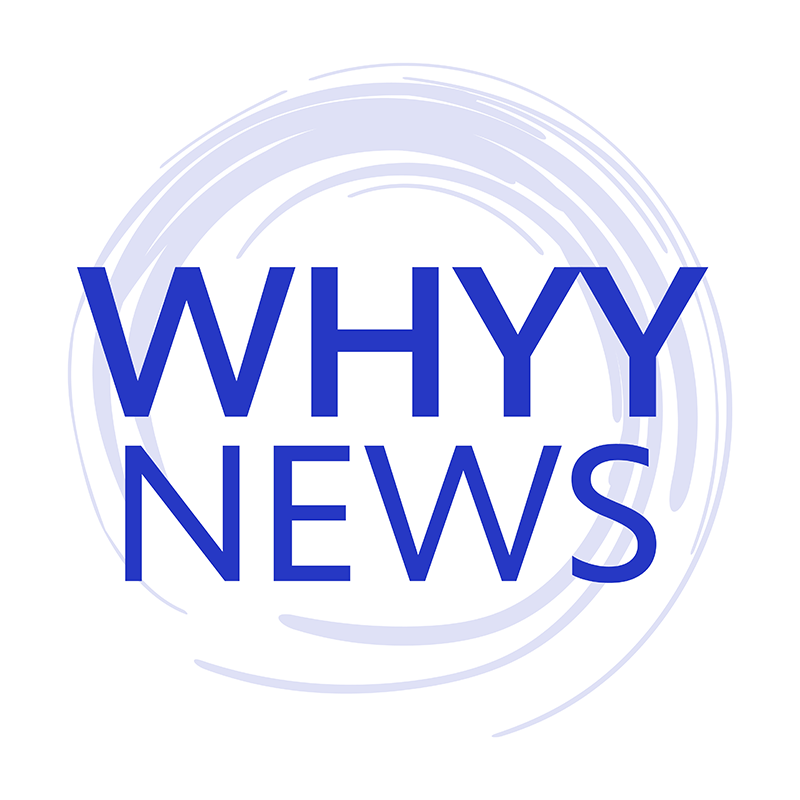 Get daily updates from WHYY News!
WHYY is your source for fact-based, in-depth journalism and information. As a nonprofit organization, we rely on financial support from readers like you. Please give today.