Mental health training aims to help BurlCo cops recognize their own stress, depression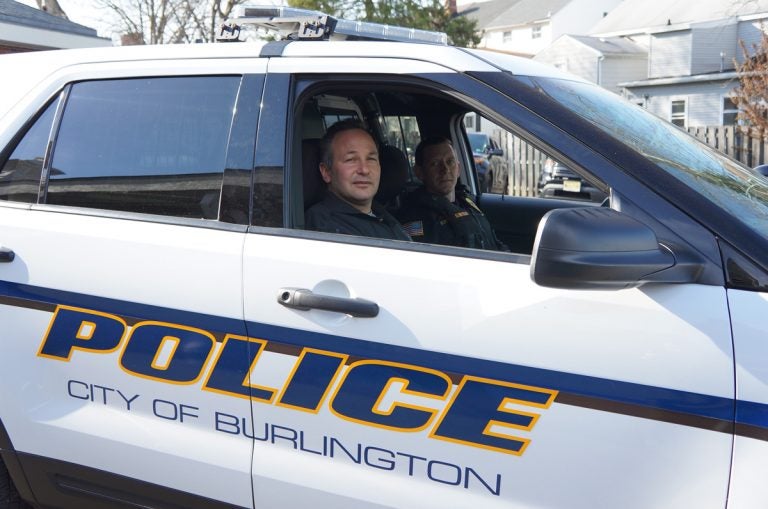 A group of police officers in Burlington County will take part in mental health training this summer. Funded with an $8,000 grant from the Ian Oliu Foundation, the training will help them recognize the signs of acute stress and depression — in themselves.
"We kind of liken it to getting a flu shot, or an inoculation for stress," said Burlington County Prosecutor Scott Coffina.
Drawing on resiliency research, the training will focus on creating a culture where emotional health and wellness are paramount.
In 2017, police suicides outnumbered such deaths in other traditional lines of duty. And the mental well-being of police has long been overlooked, said Coffina.
But that is starting to change as police have started to talk more openly about mental duress associated with the job.
"You know, every car stop is a high-stress situation, particularly at night. But there's also, as we've learned, more subtle stress — and the stress of being on call," he said.
Talking about mental health challenges for cops has been difficult, Coffina said, as most officers want to appear tough.
Another reason they may hold back is the fear of losing their service weapon.
"When somebody is under stress and comes forward, there is a possibility that — for at least the time being —  they may have their gun taken away from them," Coffina said.
The training is intended to help officers look at such measures differently.
"We want to undermine the perception that that's going to be permanent," he said. "Because, once they're treated, they get another exam, they get it back, and continue on their career."
The grant will give his office enough runway to train a group of officers, who will then train colleagues. It will also fund a mental health handbook for police.
Giving officers more tools to deal with their own mental health issues, Coffina said, can only improve community-police relations.
"If you get that flu shot," he said, expanding on the metaphor, "You might have the tools in anticipation of the stress that you'll experience on the job to cope with it better, to avoid that stress altogether, or to minimize its impact."
WHYY is your source for fact-based, in-depth journalism and information. As a nonprofit organization, we rely on financial support from readers like you. Please give today.