Continuous Medicaid enrollment has ended. Here's how you can prepare for renewals in Pa., N.J., and Del.
Continuous coverage policy expired Friday as pandemic protections more broadly begin to phase out.
For three years, most people who got health insurance through Medicaid and the Children's Health Insurance Program (CHIP) — federal programs that are managed by individual states for people with low incomes — were guaranteed continuous coverage during the COVID-19 pandemic.
A temporary special rule prohibited states from terminating coverage for people whose incomes grew higher than the program limits, or when people failed to submit annual renewal applications.
"It really kept folks safe and ensured that people could get the care that they needed during a public health crisis," Joanna Rosenhein, community engagement manager at the Pennsylvania Health Access Network, said. "Having to worry about the complex renewal process during the pandemic and during this time just would have been overwhelming for people."
But the continuous coverage policy expired Friday as pandemic protections more broadly begin to phase out.
It means millions of residents in Pennsylvania, New Jersey, and Delaware must submit income and household information to state agencies within the next 12 months to get reevaluated for the program.
If they don't, people could lose health insurance coverage.
There are steps people can take to prepare for the renewal process, and there are other health insurance options for people who no longer qualify for Medicaid coverage where they live.
Update your contact information
The Pennsylvania Department of Human Services will send people a series of notifications by mail, text, and email about 90 days before a renewal application is due.
The state will mail out formal renewal packets and applications at least 30 days before the submission deadline.
Enrollment specialists say it's important to have a correct mailing address and phone number on file with the state, especially if someone has moved during the pandemic.
Pennsylvania residents can check and update their contact information by calling the state Department of Human Services' Customer Service Center at 1-877-395-8930. People in Philadelphia can call 1-215-560-7226.
Pennsylvanians can also update their account information online through COMPASS, a state online portal for social and human services programs like Medicaid.
In New Jersey, people enrolled in the Medicaid program — also known as NJ FamilyCare — can update their mailing addresses, emails, and phone numbers by calling 1-800-701-0710.
New Jersey renewal packets and applications will be sent in the mail from the State of New Jersey or a person's local County Board of Social Services.
The Delaware Department of Health and Social Services is asking participants in the state's Medicaid program to update their mailing addresses, emails, and phone numbers by calling the Change Report Center at 302-571-4900 and pressing option 2.
Enrollees can also update their information and notification preferences online through ASSIST Self Service, an online application portal for Delaware health and social service programs.
"There are many Delaware residents who qualified for Medicaid coverage for the first time during the public health emergency who have never had to complete an annual renewal before," Steven Costantino, director of health care reform at DHSS, said in a press release, "This is why it is critical that we have the most accurate information available for each member, and that individuals on Medicaid watch out for communication to avoid a potential disruption in coverage."
Medicaid renewal packets will be sent to Delaware participants by mail or through an email notification. The state will use data sources to automatically renew some residents, who may not be asked to submit a renewal application by mail or online.
Check your renewal date ahead of time
In Pennsylvania, each person's renewal deadline varies, as those are based on when people first enrolled in the program or the date of a previous renewal application.
Pennsylvanians can look up their individual renewal dates online through COMPASS.
Joanna Rosenhein of the Pennsylvania Health Access Network said this can help people prepare better.
"And that will give folks some reassurance as to when they should expect their renewal to come," she said.
Submitting renewal information, documents, and appeals
Pennsylvanians will receive renewal materials in the mail and can send them back through the mail when completed. They can also complete the renewal process online through COMPASS or over the phone by calling 1-866-550-4355.
Enrollees can submit information and documents on their phones through the My COMPASS PA mobile app.
New Jersey residents can also fill out and send renewal applications through the mail or call the NJ FamilyCare health benefits coordinator at 1-800-701-0710.
In Delaware, enrollees can complete renewal steps online through ASSIST or through the mail.
If and when people are denied Medicaid renewal and sent a termination notice, they have the option to appeal or contest that decision.
In Pennsylvania, appeals may be filed for up to 30 days, and people who file in the first 15 days will maintain Medicaid health insurance while their case is pending. People can also file late paperwork and missing documents up to 90 days after a denial or termination and request a reconsideration.
New Jersey Medicaid enrollees have up to 60 days to request a fair hearing to appeal a denial or termination.
In Delaware, residents can submit an appeal and request a fair hearing after a Medicaid termination.
Scope out other health insurance options
Not everyone who completes a renewal application will still qualify for Medicaid or CHIP. People may no longer be eligible if their incomes are too high, or if they've moved out of state.
In those cases, there are other places where people may get health insurance coverage.
Pennie is Pennsylvania's Affordable Care Act marketplace. Rosenhein said people who make just a little too much to qualify for Medicaid will likely be eligible for significant premium subsidies and no-cost plans through Pennie.
"They won't have to pay anything on a monthly basis if their income is low enough," Rosenhein said.
In New Jersey, residents can shop for plans and subsidies through Get Covered NJ, the state's ACA marketplace.
Delaware residents can go through Choose Health Delaware to compare insurance plans. The state works with Quality Insights and Westside Family Healthcare, which employ health insurance navigators to help people enroll in marketplace plans.
Enrollment specialists can offer help
State and community experts can help people determine their eligibility for Medicaid or other health insurance programs, and guide people through the renewal process. Some legal organizations may also help people file appeals to Medicaid denials and terminations.
Here are just some community-based organizations and state helplines that can assist residents through the process:

WHYY is one of over 20 news organizations producing Broke in Philly, a collaborative reporting project on solutions to poverty and the city's push towards economic justice. Follow us at @BrokeInPhilly.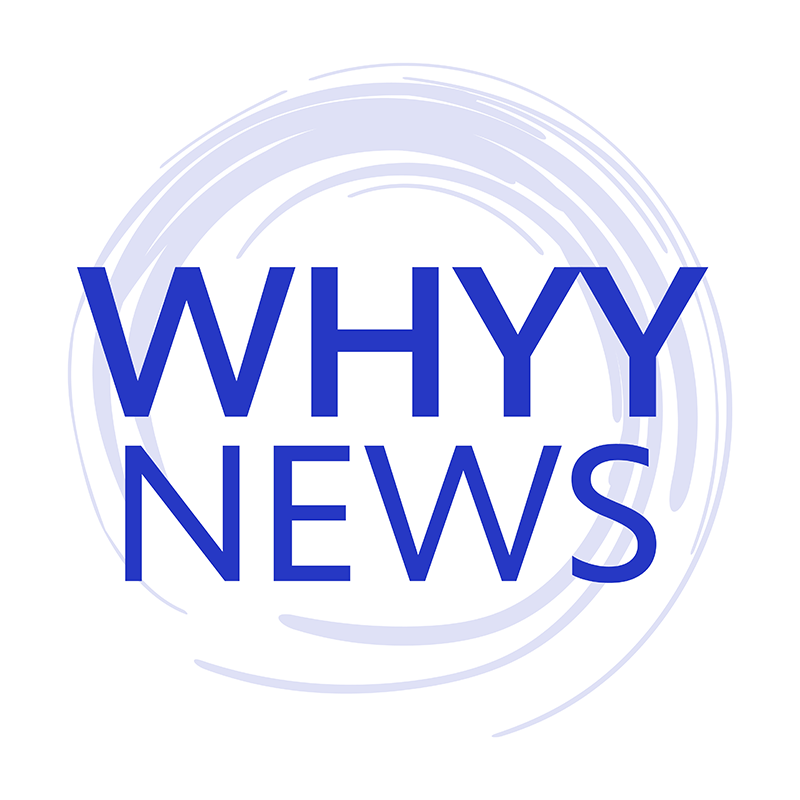 Get daily updates from WHYY News!
WHYY is your source for fact-based, in-depth journalism and information. As a nonprofit organization, we rely on financial support from readers like you. Please give today.