Mayoral elections show how school reform is also a debate about labor unions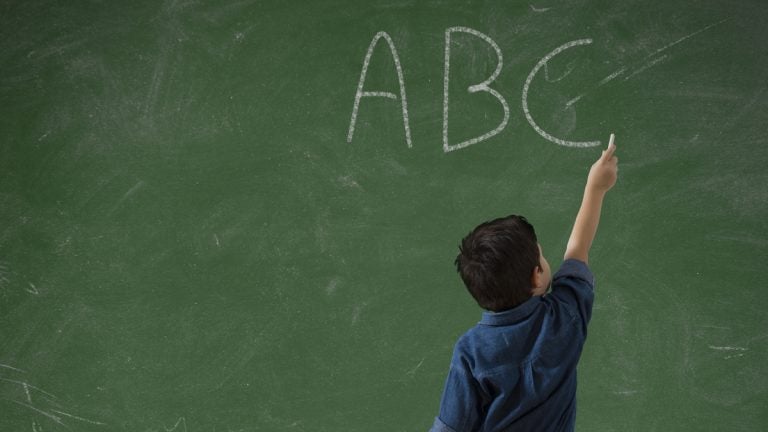 You know it's silly season when the big N.J. mayoral election news of the day is that Eva Longoria endorsed Shavar Jeffries for Newark mayor while Sean "Puff Daddy" Combs, a.k.a. P. Diddy endorsed Jeffries' opponent, Ras Baraka. Election Day is next Tuesday, May 13, and in closely contested races in both Newark and Trenton, candidates are pulling out all the stops on the campaign organ.
In both troubled cities, concerns about public education — student achievement, charter school expansion, equity, school funding – loom large. But more broadly, education politics serves as a proxy for very different philosophies of what constitutes progress.
In Trenton, for example, frontrunner Eric Jackson touts his endorsement from the Trenton Education Association, and promises to "be supportive of the public school system," i.e., not school choice. On the other hand, Jackson's opponent Jim Golden says he'd expand charter schools in Trenton: "I support all models of education for our young people — public, charter, independent — particularly those that are effective when it comes to teaching and learning."
Up north in Newark, candidate Ras Baraka's opening acts at campaign events include American Federation of Teachers Randi Weingarten (who showed up yesterday to continue her campaign against the Newark Superintendent's plan to close failing schools), NJEA honchos (who don't represent Newark teachers, although they do represent school nurses), and Newark Teachers Union President Joseph Del Grosso. Baraka has vowed to push for a moratorium on school closures and the disposal of Superintendent Cami Anderson.
Jeffries, on the other hand, has a different education agenda. While he's eager for the State to cede control of Newark schools and criticizes Anderson for lackluster community outreach efforts, he says that "my first priority will be to ensure that we have an effective teacher in every classroom in the city of Newark, whether district or public charter." He also supports universal preschool, longer school days, and "expanded choices for the 40,000 children who attend Newark's public schools."
Easy, right? Baraka and Jackson are supporters of the "real" public schools and Jeffries and Golden are supporters of education reform.
There's more to it than that, especially since all four candidates surely must know that no mayor has the authority to expand charter schools or fire a superintendent. Their respective educational stances represent different governing philosophies about how to reinvigorate struggling cities and promote growth that have little to do with schoolchildren, a kind of metonymy where one issue – in this case, education — is code for far more global issues. A group called New Jersey Working Families Alliance (NJWFA) is using education reform to represent perceived assaults on public workers. Circumscribed education issues like charter school expansion become easy emblems for fears of the diminution of public unions.
NJWFA was founded in 2007 and describes itself as "a progressive coalition of labor and community organizations." Affiliates include the AFT, Communication Workers of American, CWA, Garden State Equality (the PAC for NJEA), NJEA, International Longshoremen's Association, Service Employees International Union, and United Food and Commercial Workers.
NJWFA lobbyists often work with NJ's teacher unions, Education Law Center (which represents Abbott districts), and Save our Schools NJ (which lobbies against charter schools). In both Newark and Trenton (and Paterson too, where it has endorsed Jose "Joey" Torres for mayor), NJWFA attacks education reform.
For example, PolitickerNJ quotes Rob Duffey, "spokesman for the New Jersey Working Families Alliance, the New Jersey affiliate of the Working Families Organization, the pro-Baraka independent expenditure group" in regards to a new poll that showed a tightening race:
"The same hedge fund managers and CEOs backing [Governor Chris] Christie and his hand-picked [Newark school] superintendent [Cami Anderson] are trying to buy this election for Shavar Jeffries because they know he'll go along with their plan to shut down Newark's public schools and shut out the community," Duffey said in a written statement. "From Connecticut to Texas to Wall Street, the private money is flowing into Newark, but with Jeffries still behind it's clear that neither Newark nor its schools are for sale."
And here's NJWFA's executive director Analilia Mejia on Eric Jackson's candidacy:"Eric Jackson is the right choice to get Trenton back on track and advance a bold progressive agenda on behalf of its residents," said Mejia. "Whether it's his plans to increase preschool enrollment and empower teachers or his commitment to advancing pro-worker policies like earned sick days, Eric Jackson has already shown he's willing to stand with working families. Now we'll stand with him and work to make sure he's elected as Trenton's next mayor."
Talk about silly season. Mayoral debates about strategies to improve academic achievement have morphed into a global battle about the labor rights of grown-ups. In this sort of campaign, it's the schoolchildren who are the losers.
________________________________________
Laura Waters is president of the Lawrence Township School Board in Mercer County. She also writes about New Jersey's public education on her blog NJ Left Behind. Follow her on Twitter @NJLeftbehind.