May 28: Bridesburg tradition amid change | 15 nominees for historic designation | Royal Theater conservatorship? | Ori Feibush's world | limp lineup of mayoral contenders | Blatstein caught schmoozing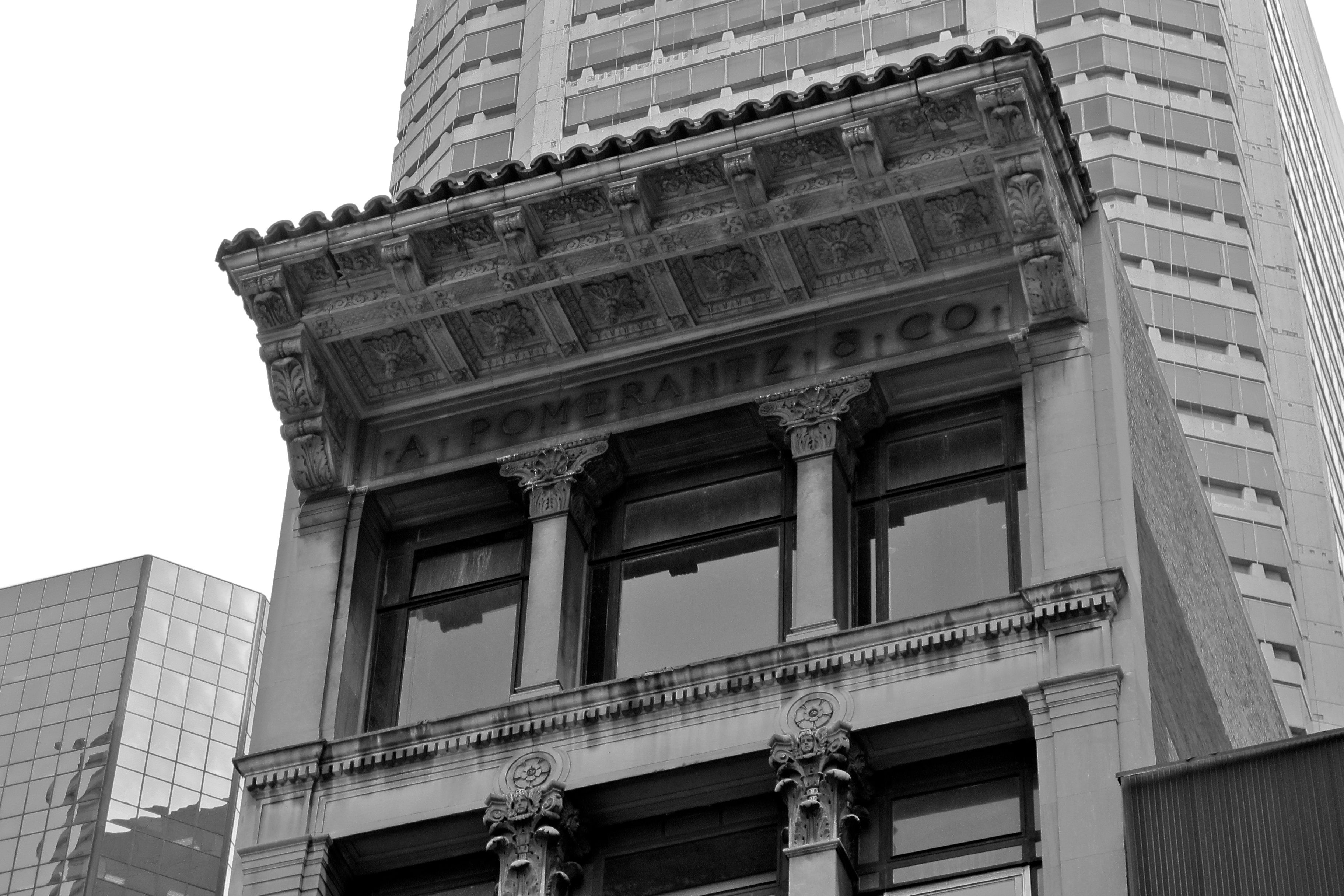 Greetings Streeters and happy Tuesday. Here's what's making news after the long weekend.
In Bridesburg the city's largest and oldest Memorial Day Parade took place yesterday. But news that two of the neighborhood's Catholic parishes will merge cast a shadow over the Bridesburg tradition, the Daily News reports. All Saints Church will be folded into St. John Cantius as of July 1.
Tomorrow the Historical Commission's Designation Committee will discuss 15 nominations for possible inlcusion in the Philadelphia Register of Historic Places. Hidden City Daily takes a look at the fabulous list of individual properties being considered, including a Carnegie library in Paschalville, the Pomerantz building on Chestnut, and (at long last) Joe Frazier's Gym. (Note the lack of districts nominated in the aftermath of the Overbrook Farms debacle.) The public designation hearing will begin at 9am on Wednesday in Room 578 of City Hall.
Will Ori Feibush be granted conservatorship over the Royal Theater? Philadelinquency unravels an Act 135 case being pursued against Universal Companies by a neighbor who suggests that OCF's Ori Feibush be entrusted with redeveloping the property. The suggested development: mixed-use redevelopment of the Royal itself and low-rise housing at the rear of the lot along Kater with underground parking all at an estimated cost of more than $7 million. Feibush, who made an offer on the property last summer, "stressed that a conservator through Act 135 cannot make profit and that any money generated through this development would go to Universal."
PhillyMag tells us it's Ori Feibush's world and we just live in it. This month's issue includes a profile of Feibush, including some not-so-quiet speculation that he is considering a run against Kenyatta Johnson for his seat in City Council. That is one race we'd pay to watch.
Wondering who's getting ready to run in the 2015 mayoral election? Patrick Kerkstra takes a look at the lineup in a scorching PhillyMag piece, calling the contenders "an insipid collection of Council members, has-beens and legacy admits. Some are fundamentally unfit for the job. Most are ardent defenders of the status quo." And that's just the beginning.
As a casino license contender Bart Blatstein is prohibited from making campaign contributions, but that didn't keep Blatstein from showing up at a fundraiser for State Senator Dominic Pileggi last week. The Daily News reports that Blatstein met politically-connected attorney Bill Sasso at the fundraiser, though he made no campaign contribution. "Sasso is part of a team with close ties to Gov. Corbett assembled by Blatstein to help him win the license."
Come August the Academy of Music will undergo yet more renovations. The Inquirer reports that the $600,000-$800,000 project will include new exterior steps (with fewer handrails), interior plasterwork, HVAC modifications, and a lounge at the lower level. Work is expected to be complete in September.
The Buzz is Eyes on the Street's morning news digest. Have a tip? Send it along. | Follow us on Twitter @EOTSPhilly. Like us on Facebook.