May 21-25: 10th Street bike lane/sharrow, electric city, human geography, and Night Market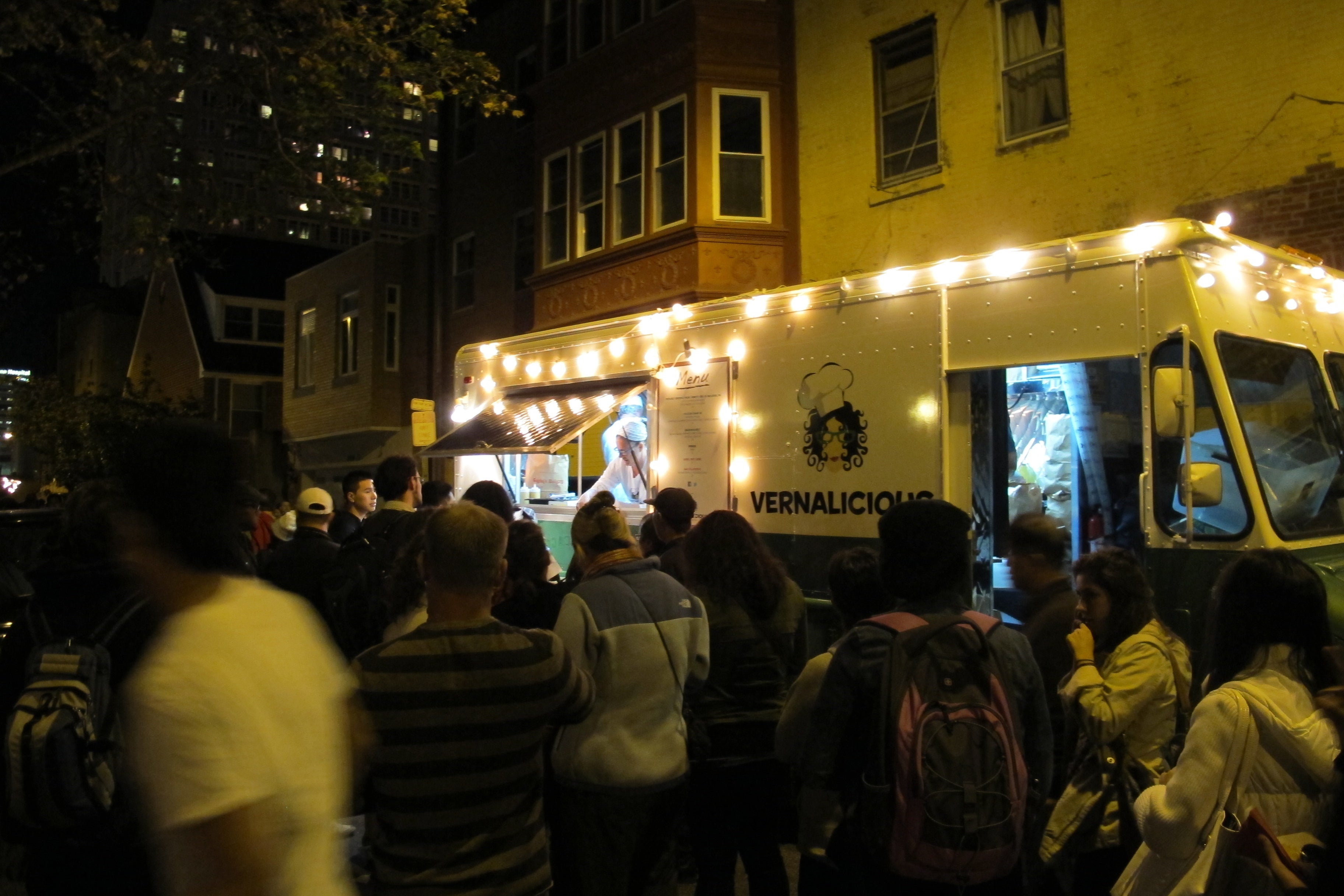 Tuesday, May 22, 5:30-7:30pm. Chinese Christian Church and Center meeting hall, 225 N. 10th Street. Wednesday, May 23, 4:30-6:30pm, SEPTA Food Court, 1234 Market Street. The 10th Street bike lane pilot project tested the feasibility of a bike lane running through greater Center City along 10th. Now after lots of traffic analysis and public outreach the Mayor's Office of Transportation and Utilities is proposing removing the lane in Chinatown, from Vine to Filbert, and instead installing a sharrow. Learn more about this proposal at two open houses this week.
Wednesday, May 23, 5:30pm. Wagner Free Institute of Science, 1700 West Montgomery Avenue. Philadelphia is an electric city, from Ben's kite and key to PECO's palazzos of power. Aaron Wunsch, a lecturer in Penn's Historic Preservation program, will illuminate city's electric history with a presentation that includes stops at City Hall and the Sesquicentennial. Register online for the members' event after the lecture.
Thursday, May 24, 6-8pm. University of the Arts, Terra Hall, 211 S. Broad Street, Connelly Auditorium. As part of muraLAB's Thought Experiments series, Laura Kurgan will come to UArts to discuss digital mapping technology, politics, ethics, participatory design, and data visualization. Kurgan is a professor and director of the Spatial Information Design Lab at Columbia University. RSVP to muralab@muralarts.org.
Thursday, May 24, 7-11pm. 2nd and Poplar Streets. More than 40 vendors, from food trucks to ethnic restaurants will take over 2nd Street in Northern Liberties between Fairmount Avenue and George Street, packing the street with stands of local food, beer, and music. Pay as you go.