Market-Frankford El, 18 bus among SEPTA routes with highest ridership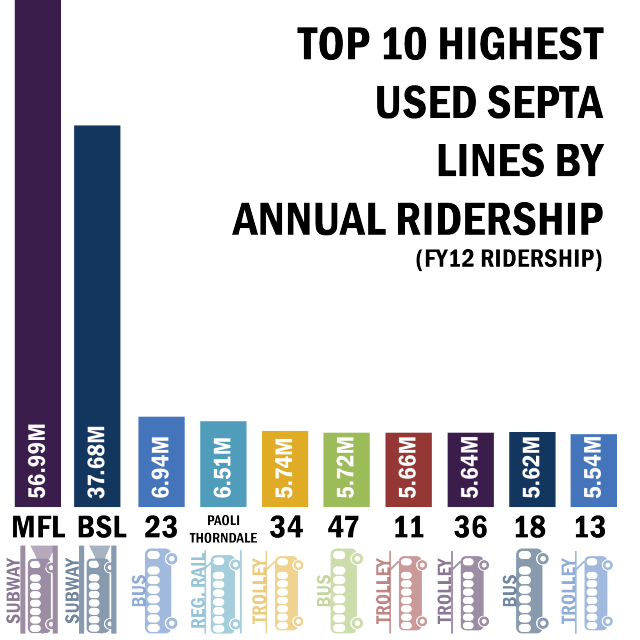 At 56.99 million annual trips, the Market-Frankford El tops SEPTA's list of the 10 highest-used lines by annual ridership.
The information is visible in one of five graphics designed by the Mayor's Office of Transportation & Utilities to show SEPTA usage based on the Fiscal Year 2012 ridership report.
The only other route in the top 10 that runs through the Northeast is the 18 bus. It's No. 9 on the list at 5.62 million, and runs between Fox Chase and Cedarbrook.
The MOTU also designed graphics to show subway route ridership, the top 10 busiest bus routes and their locations, trolley route ridership and annual regional rail ridership.
The 18 bus' 5.6 million annual trips made it the third-busiest bus route, according to FY12 numbers. The 26 bus, which runs between the Frankford Transportation Center and Chelten Plaza, was the ninth-busiest route with 3.8 million annual trips
The Trenton Line (formerly the R7) clocked 3.4 million Regional Rail trips per year, and the Fox Chase line (formerly the R8) did 1.4 million trips, ahead only of the Cynwyd line.