March 29: Washington Ave mixed-use projects | Transforming Moyer Street | Quick buillds for street redesign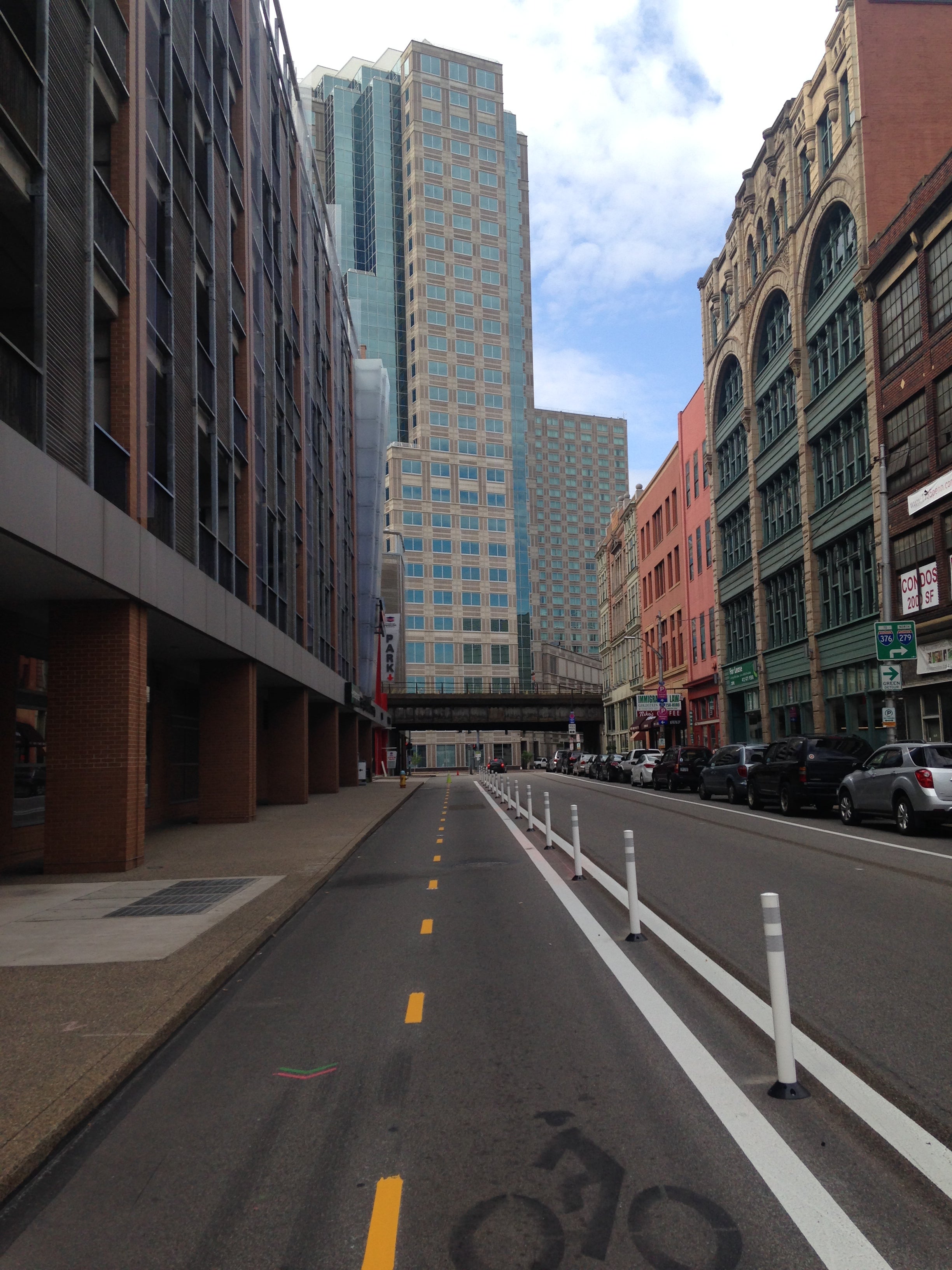 While the political buy-in for a new Temple football stadium is still far from settled business, Temple is already pushing forward with their plans, hiring an architect for the project.
Olde Richmond Civic Association and Councilman Mark Squilla have been discussing possibilities for transforming Moyer Street, near the corner of York and Aramingo into a better public space, writes Aja Beech. At a meeting last week, Kenney transportation staff presen­ted the community with a few possible configurations, all of which include "a clear and well-lit walk­ing path from Ara­mingo and York along the 2400 block of Moy­er Street straight through to Hagert Street, green space, and an area for people wait­ing for trans­port­a­tion."
A couple of by-right mixed-use developments are slated for the east side of Washington Avenue, which has seen less development interest than the west side in recent years. Naked Philly reported on plans for a 48-unit building at 12th and Washington a few weeks ago, along with a 16-unit building on the triangle-shaped lot at 8th St., E. Passyunk, and Washington, formerly home to Jesse G. Crab Shack. The building at 12th and Washington will be five stories and include 15 parking spaces, and 8th and Washington will include no parking, but will have an interior shared courtyard for residents as well as a retail space.
Cities can change their streets fast without sacrificing public input, argues a new report from People for Bikes titled Quick Builds for Better Streets. In a summary, Michael Andersen makes the case for "a new project delivery model, in between the familiar categories of 'operations' and 'capital,'" which, "make urban design more public, accessible and transparent by putting it on the street, responding to its uses and adjusting it in real time…free[ing] traffic engineers from guesswork."
Missed PlanPhilly's Jim Saksa on Radio Times yesterday? Here's a recording of yesterday's episode, a conversation about Drexel's Schuylkill Yards plan and some of the thorny gentrification issues facing Drexel and its neighbors.