March 23: Aramark on the skyline | Why Philly's grid matters | Keeper of the waterfront parking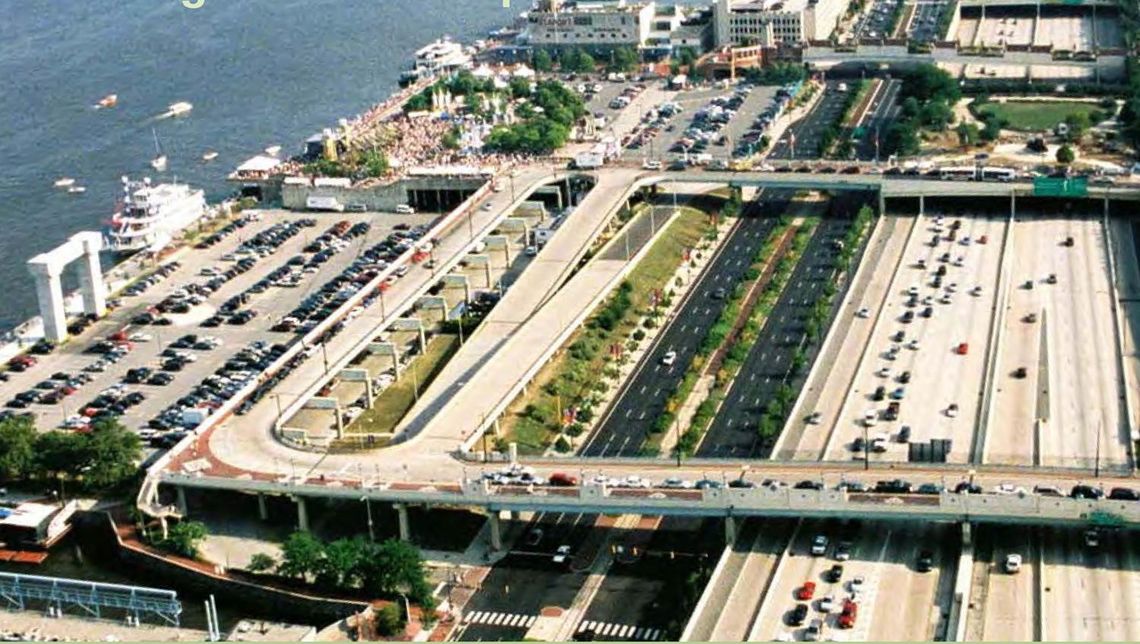 Aramark is considering moving their headquarters to the forthcoming PMC Marketplace Design Center building at 2400 Market building, the Philadelphia Business Journal reports. They are adamant about putting an Aramark sign on top of the building though, and don't want to go through the Art Commission to do it. Mayor Kenney is inclined to accommodate them. "[Aramark CEO Eric Foss] was like, 'If we stay here, we want our logo on our building and I don't want to have to jump over nine hoops to get it,' Kenney said. 'He won't.'"
Emily Mann at the Guardian explains why William Penn and Thomas Holme's Philadelphia grid system was such an important invention. "For a speculative venture such as Philadelphia, [VSBA's Daniel] McCoubrey says gridded plots made it easier to sell property 'sight unseen'. Hence the grid plan 'became the primary means of dividing and selling land during westward expansion' across America, forming the basis of many subsequent cities and towns."
You can learn more about the history of Philadelphia's street grid and Fairmount Park at the Philly premiere of '10 That Changed America' here at WHYY tomorrow night at 6:30 pm.
Philly is creating a digital inventory of street trees, writes Ryan Birchmeier on the city's Alpha site blog. "Until recently, an inventory of the City's trees ran across paper note cards and spreadsheet files. In essence, the City had no usable data on the trees it was supposed to manage."
Eldon Graham at the Philadelphia Public Record pulls back the curtain on ILMAC (Interstate Land Management Corp.), a nonprofit jointly controlled by the city and state that manages the federal land adjacent to I-95 along the Delaware River waterfront. The chair of ILMAC is former Pennsport Civic Association president Jim Moylan, who also chairs the ZBA, and is John Dougherty's chiropractor. The organization has a budget of around $600,000, and raises maintenance funds from parking revenues on some of the 200 parking lots it controls near the waterfront.
Minneapolis is now requiring landlords to distribute voter registration materials to their tenants, in an effort to boost renter turnout. "The idea behind the law is that people tend to forget to update their voter registration when they move to a new place… Having landlords put registration forms into the hands of their new tenants is a practical way for making sure local election administrators have accurate voter information."