March 14 – 16: Really Good Elevator Music | South Philly history slideshow | Food resources map-a-thon | Orchard Workshop | Magic Garden party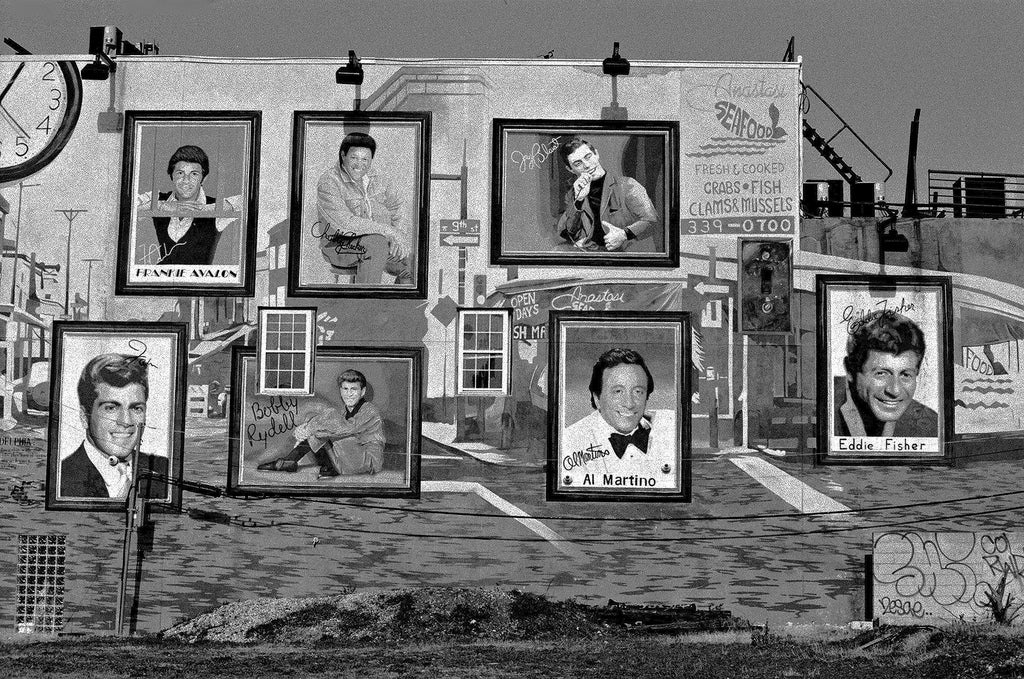 Hey, Eyes on the Street! Here's what Philly is cooking up this weekend.
Friday, March 14. 6pm -8pm. Asian Arts Initiative, 1219 Vine Street. Can sound stimulate social interaction and community building in a diverse neighborhood like Philadelphia's Chinatown North/Callowhill? That's the question "Really Good Elevator Music," an experimental sound installation, seeks to answer. Six artists have connected with the community to create tracks for a Really Good Elevator Music playlist. The music will be played on loop in elevators around the neighborhood. The artists hope the music will activate the spaces and challenge participants to rethink their relationship with these spaces, the neighborhood and each other. Friday, Asian Arts Initiative will host a soundtrack listening party. Free.
Saturday, March 15. 11am – 12pm. Charles Santore Library, 937 S. 7th Street. Kate Mellina presents Stepping Out in South Philadelphia, a slideshow of vintage photos showing the celebrities, politicians and luminaries of South Philly in the 1960s. The time capsule includes photos of Palumbo's restaurant, Tony Bennett, Al Martino, Fabian, Bobby Rydell, boxer Joey Giardello, wrestler Bruno Sammartino and more. Mellina is looking for additional help identifying other entertainers, athletes, elected officials and South Philadelphia residents. Free.
Saturday, March 15. 1pm – 4pm. Nicetown-Tioga Branch Library, 3720 N. Broad Street. Help map information about Philadelphia's urban agriculture and local food resources this Saturday. During this free, public event, participants will fill in local food resource information on OpenStreetMap – a worldwide map that contains information plugged in by community builders around the globe. Attendees will map info about Philly's farmers markets, urban gardens, food banks, soup kitchens and more. The event is organized by geography graduate students and faculty from Penn State University. Bring a laptop if possible. If you can't make it in person, map along online using the OpenStreetMap Food Security page as a guide. http://wiki.openstreetmap.org/wiki/Food_security Free.
Saturday, March 15. 10am-2pm. Friends Neighborhood Guild, 8th & Fairmount. Teens 4 Good will host a workshop on orchard care this weekend. Philadelphia Orchard Project's (POP) Phil Forsyth and Kevin Stutler will lead a morning classroom session looking at a year in orchard care – everything from pruning to the use of holistic sprays. The afternoon portion will include a hands-on pruning session at nearby Teens 4 Good Farm at 8th & Poplar. Cost: General public $20, POP partners and volunteers $10. RSVP online if you plan to attend.
Sunday, March 16. 1pm – 4pm. Philadelphia's Magic Gardens, 1020 South Street. Magic Gardens creator Isaiah Zagar celebrates his 75th birthday this month, and this month fans are invited to celebrate at a birthday party in the gardens. Not only is Zagar responsible for the whimsical gallery and community-driven art space, he has created more than 100 mosaics beyond the garden walls. Cost: Free with garden admission.