Man shot and killed on Dungan Road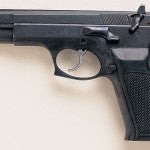 A 24-year-old man was fatally shot on Dungan Road last night.
Clinton Zimmerman was shot in the head on the 7400-block of Dungan Road near Bleigh Avenue around 9:20 p.m. He was taken to Einstein Hospital, and was pronounced dead less than 30 minutes later.
As CBS reported, a newer model white Cadillac with tinted windows was scene driving away shortly after the shooting, but authorities are still investigating the crime.